Investing tips: should you pull your money if a star fund manager departs?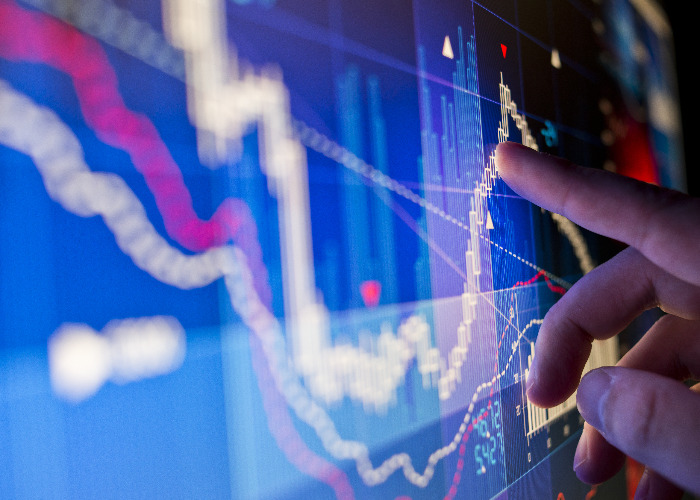 Some investors may be drawn to well-known names when looking at a fund, but what should you do if the manager leaves? We talk to the experts to find out.
If you're new to investing, it may be tempting to put your money in a fund looked after by a popular fund manager such as Nick Train or – before a series of mishaps occurred – Neil Woodford.
Star managers usually gain their prestigious status – and huge pots of investor cash – by delivering consistently impressive returns. So when they leave, investors may consider selling up and investing elsewhere.
But is this the right move?
We've spoken to a few analysts who shared their wisdom over what you should do in this situation.
I'm an investment hypocrite – and it's cost me
Era of star fund manager 'largely over'
Martin Bamford, managing director at Informed Choice, argues the most important aspect of a fund to look at is its exposure to a particular asset class.
He says this will impact the bulk of portfolio returns, rather than a fund manager (who may benefit from strong marketing).
"The era of the star fund manager is largely over today, with investors far more concerned about cost and consistency than taking huge risks and shooting the lights out," comments Bamford.
Compare different investment options at loveMONEY
When a fund manager leaves, this offers an ideal opportunity for investors to check the health of their portfolio.
You could check how the fund is performing compared to its peer group, assess the risk-return trade-off, how much you're paying in fees, as well as how the fund fits into your wider portfolio.
"The fund manager leaving isn't necessarily a good reason, in isolation, to switch funds," advises Bamford.
'Best buy' fund lists - can you trust a recommended fund?
'Don't make a rash decision'
Ryan Hughes, active portfolio head at AJ Bell, echoes this sentiment and adds that, while a fund manager's departure can unsettle investors, it's vital to not make a knee-jerk reaction.
Hughes says investors need to look at whether the departing fund manager was "absolutely fundamental" in the strategy as a new manager may follow a different approach.
"If that is the case, then it's important to understand that new approach and conclude whether it fits with your risk profile and investment objectives," advises Hughes.
But there is a chance that even if there's no change in strategy, lots of investors may sell the fund when the manager leaves, causing the assets to fall in value.
Hughes says it may take a while for the fund to settle down following a manager's exit, but the best course of action is to properly assess the situation based on facts, instead of following the crowd.
Will the performance of a fund suffer if the manager leaves?
There's no simple answer as to whether the performance of a fund will be impacted negatively with a change at the top.
Anthony Bolton was previously considered a star manager when he enjoyed strong returns with the Fidelity Special Situations fund. He initially retired from this fund in 2008.
Bamford says Bolton's return to fund management when he launched Fidelity China Special Situations fund in 2010 was "baffling."
"The launch was surrounded with plenty of hype, thanks to his previous success, and inevitably fell flat, losing 5% in year one and 26% in year two," reveals Bamford.
"He retired, for a second time, in 2014, unable to recover his star fund manager status."
Yet investors shouldn't be deterred by what happened with Bolton.
Rebecca O'Keeffe, head of investment at Interactive Investor, says Dale Nicholls has done an "admirable job" of taking over the reins from Bolton on Fidelity China Special Situations.
Over the past five years, the fund has delivered 17.4% annual total share price return.
This is more impressive than 6.3% annual total share price return between the fund's launch in April 2010 and 31 March 2014 (when Bolton left).
Compare different investment options at loveMONEY
Adopt a long-term view
Not all incoming fund managers may be able to revive a struggling fund, but you may be able to gain some insight into their ability by looking at their track record.
O'Keeffe stresses star fund managers don't succeed alone – they tend to be backed by talented teams and a succession plan is usually in place, in case the manager leaves.
"But whether they stay or go, all-star managers can have periods of underperformance," warns O'Keeffe.
Investors should keep a close eye on their fund to make sure it matches their risk profile and investment goals – and change if they are unhappy.
Ultimately, investors should have a long-term view and the departure of a fund manager is unlikely to change that, unless the fund's (or your own) strategy drastically changes.
Be the first to comment
Do you want to comment on this article? You need to be signed in for this feature