House prices: biggest risers and fallers revealed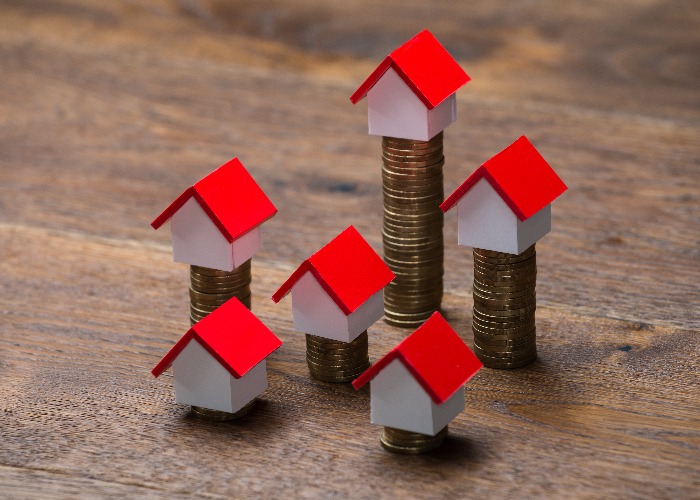 House prices have increased in six out of 10 regions in the UK over the last month, while overall annual growth has risen, exclusive analysis shows.
Feeling a bit lost with so many house price indices out there? The HomeOwners Alliance House Price Watch looks at all the information from the many indices out there to give you one easy to digest round-up of everything you need to know.
The House Price Watch also looks at how prices have changed in each region over the past month and year.
What the house price indices say
Over the last 12 months, UK house prices rose 2.7% when you combine all the figures from the various indices.
It means the average UK home is now worth £234,742.
"With a pause to the period of political uncertainty, the start of 2020 is showing signs of returning buyer and seller confidence," said HomeOwners Alliance.
House prices by region
Looking at the regional breakdown over the last year (see below, right), which looks solely at official Land Registry figures rather than all the property indices, Yorkshire & Humber experienced the strongest growth at 3.9%.
The East Midlands also enjoyed strong house price growth over the same period at 2.8%, followed by the East of England at 2.4%.
Planning to buy or move home? Search for a cheaper mortgage today.
Monthly house price changes
When we look at price moves over the last month, which admittedly is a far less reliable metric than annual data as it can be susceptible to freak fluctuations, the overall picture looks positive.
House prices rose in the East of England, Yorkshire & Humber, London, South West, East Midlands and the North East.
The only regions that experienced a fall in house prices in December/January was the South East, West Midlands, North West and Wales.
Looking to buy or move home? Search for a cheaper mortgage today.
What the indices say
HomeOwners Alliance: "With a pause to the period of political uncertainty, the start of 2020 is showing signs of returning buyer and seller confidence.
"New buyer enquiries, seller instructions and agreed sales all picked up this month. The rate of annual UK house price growth has also strengthened in January.
"The extent to which this positive mood persists will depend on the ongoing strength of the economy, as well as the speed with which certainty around the UK's future trading relationships is reached."
Nationwide: "January saw a further modest pick-up in annual UK house price growth. This follows twelve 12 successive months in which annual price growth had been below 1%.
"Looking ahead, economic developments will remain the key driver of housing market trends and house prices.
"Much will continue to depend on how quickly uncertainty about the UK's future trading relationships lifts, as well as the outlook for global growth.
"Overall, we expect the economy to continue to expand at a modest pace in 2020, with house prices remaining broadly flat over the next 12 months."
Halifax: "A number of important market indicators continue to show signs of improvement.
"We have seen a pick-up in transactions with more buyer and seller activity consistent with a reduction in uncertainty in the UK economy.
"However, it's too early to say if a corner has been turned. The recent positive figures may actually represent activity that would ordinarily have been expected to take place last year, but was delayed by economic uncertainty.
"So, while housing market activity has undoubtedly increased over recent months, the extent to which this persists will be driven by housing policy, the wider political environment and trends in the economy."
Rightmove: "The housing market dislikes uncertainty, and the unsettled political outlook over the last three and a half years since the EU referendum caused some potential homemovers to hesitate.
"There now seems to be a release of this pent-up demand, which suggests we are in store for an active spring market.
"The early birds are on it, with over 1.3 million buyer enquiries to agents since the election, up 15% on the same period a year ago.
"Some buyers are even further ahead and have snapped up a property already, with the number of sales agreed up by 7.4% on this time last year."
RICS: "The January 2020 RICS Residential Survey results signal a continued improvement in market activity over the month, with indicators on demand, sales and fresh listings all moving further into positive territory.
"What's more, respondents across all regions remain optimistic that sales volumes will continue to gain momentum over the next twelve months."
Be the first to comment
Do you want to comment on this article? You need to be signed in for this feature