House prices: biggest risers and fallers revealed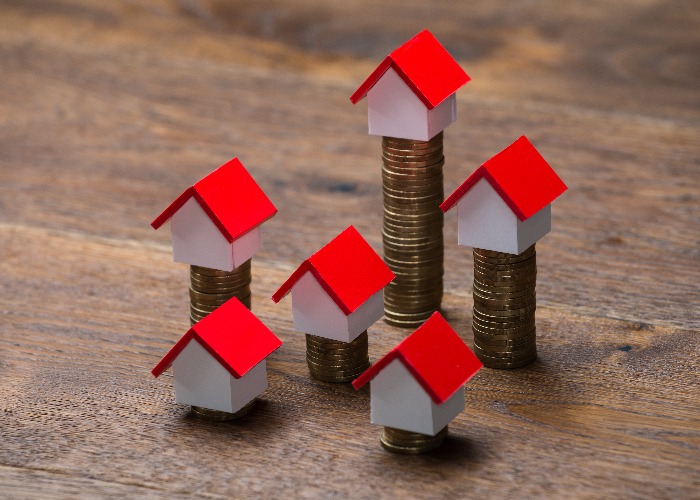 UK house prices have rocketed more than £9,000 in the last year. Our exclusive analysis explains why values have continued to rise despite the chaos.
Feeling a bit lost with so many house price indices out there? The HomeOwners Alliance (HOA) House Price Watch looks at all available information from the various indices out there to give you one easy to digest round-up of everything you need to know.
House prices have jumped 4.5% in the last year as the buyers have flocked to the market post lockdown.
It means the average home is now worth just under £235,000, according to analysis by the Homeowners Alliance.
House Price Index

August

July

June

Monthly change

Annual change

Monthly change

Annual change

Monthly change

Annual change

Land Registry

n/a

n/a

n/a

n/a

2.7%

3.4%

Nationwide

2.0%

3.7%

1.8%

1.5%

-1.6%

-0.1%

Halifax

1.6%

5.2%

1.7%

3.8%

0.0%

2.5%

Rightmove

-0.2%

4.6%

2.4%

3.7%

1.9%

2.9%

Average change*

1.8%

4.5%

1.8%

2.7%

+0.37%

1.9%

Average house price*

£234,935

£231,372

£237,834
* August and July averages are based on Nationwide and Halifax (Land Registry not yet available, average house price data only used for June). Rightmove is not included in averages as basis for house prices is different (asking price). Please note figures were rounded up by HOA.
Shouldn't house prices be falling during a pandemic?
Analysts believe that house prices have risen thanks to a combination of three factors.
First, there is the pent up demand of buyers who wanted to move but were forced to wait for lockdown restrictions to be lifted.
Second, the Government's decision to scrap Stamp Duty for homes under £500,000 until March has convinced many people to fast track their moving plans, further driving up demand.
Thirdly and finally, with many people expecting to work from home in the long term, they're now rethinking where they want to live and what type of home they want.
While this has led to a massive glut of buyers scrapping over properties for the time being, analysts have warned that broader economic uncertainty – and especially the furlough scheme ending in October – could see demand rapidly decline.
Cities with strong house price growth
So that's the national picture, but obviously there will be huge variations within the UK.
Looking at Zoopla's house price data for 20 UK cities for the year to July (below), Nottingham, Manchester and Leeds experienced the strongest growth at 4.4%, 4% and 3.6%, respectively.
Conversely, Aberdeen was the only city to see house prices fall over the year, dropping 1.4% according to Zoopla.
What the experts say
HomeOwners Alliance: "We have seen a summer surge in activity with a record rise in house prices this month by recent standards.
"The boom is a result of pent up demand from the lockdown period coming through, more people considering moving as a result of life in lockdown, and the Stamp Duty holiday providing further incentive to move now.
"Renewed activity looks set to continue in the near term but with economic forecasters expecting rising unemployment, we are likely to see a dampening effect on activity and house prices in the medium term."
Nationwide: "House prices have reversed the losses recorded in May and June and are at a new all-time high.
"The bounce back reflects the unexpectedly rapid recovery in housing market activity since the easing of lockdown restrictions.
"Pent up demand is coming through, where decisions taken to move before lockdown are progressing.
"Behavioural shifts may also be boosting activity, as people reassess their housing needs and preferences as a result of life in lockdown. These trends look set to continue in the near term.
"However, most forecasters expect labour market conditions to weaken as a result of the aftereffects of the pandemic and as Government support schemes wind down.
If this comes to pass, it will likely dampen housing activity once again in the quarters ahead."
Halifax: "House prices continued to beat expectations in August, with prices again rising sharply. Annual growth is at its strongest level since late 2016.
"A surge in market activity has driven up house prices through the post-lockdown summer period, fuelled by the release of pent-up demand, a strong desire amongst some buyers to move to bigger properties, and of course the temporary cut to Stamp Duty.
"Notwithstanding the various positive factors supporting the market in the short-term, it remains highly unlikely that this level of price inflation will be sustained.
"With most economic commentators believing that unemployment will continue to rise, we do expect greater downward pressure on house prices in the medium-term."
Rightmove: "There have been many changes as a result of the unprecedented pandemic, and these include a rewriting of the previously predictable seasonal rulebook for housing market activity and prices.
"Home movers are both marketing and buying more property than we have recorded in any previous month for over 10 years, helping push prices to their highest ever level in seven regions.
"Rather than just a release of existing pent-up demand due to the suspension of the housing market during lockdown, there's an added layer of additional demand due to people's changed housing priorities after the experience of lockdown.
"This is also keeping up the momentum of the unexpected mini-boom."
RICS: "The August 2020 RICS UK Residential Survey results continue to portray strong momentum behind the sales market at present, even if the longer-term view remains more cautious.
"Meanwhile, the pandemic is expected to cause a lasting shift in the desirability of certain property characteristics, as 83% of respondents anticipate demand increasing for homes with gardens over the next two years."
Be the first to comment
Do you want to comment on this article? You need to be signed in for this feature