The best bank accounts for switching bonuses
Royal Bank of Scotland (RBS) and NatWest are offering £150 to new and existing customers switching their bank account. We've listed the few decent remaining current account switching offers below.
Banks have long used juicy current account switching bonuses as a way of enticing new customers.
They can be an easy way to boost your bank balance, especially if you're looking to change banks anyway.
What's more, they often come with other perks like interest-free overdrafts and access to savings accounts with excellent rates.
The bad news is banks have been slashing these switching deals left, right and centre.
So, it's extremely welcome that RBS and NatWest are offering £150 to new and existing customers switching their bank account until 29 November.
Earn up to 5% on your cash: compare current accounts now
Best switching bonuses
Be warned: while the incentives are great, you need to ensure the account you're switching to meets your specific financial needs or you could end up significantly out of pocket.
For example, if you're constantly in the red and the account has no interest-free overdraft, you could quickly rack up hundreds of pounds in interest and charges.
Here are the top accounts, arranged alphabetically:
| | | | |
| --- | --- | --- | --- |
| Bank account | Switching bonus | Minimum monthly payment | Extra benefits |
| RBS/NatWest | £150 | £1,500 | |
| | £50 | £1,000* | 5% Regular Saver linked account |
| M&S Current Account | £100 + £80 vouchers** | £1,250 | 5% Regular Saver linked account |
| M&S Premium Current Account | £100 + £80 vouchers** | £1,250 + £10 fee | 5% Regular Saver linked account + £200+ in vouchers |
| | £100 for you and a friend*** | £1,000 | 5% on balances up to £2,500 |
*Within three months of account opening
**If you make at least the minimum payment for six months and stay for 12 months
***Only available when you get a friend to apply for the account
RBS/NatWest – £150 in cash
RBS and NatWest's generous sweetener is valid for a limited time until 29 November.
To be eligible, you need to switch via the Current Account Switch Service, close the existing account and transfer the main account to RBS or NatWest.
To get the £150, you need to switch to a Select, Reward, Reward Silver, Platinum or Black account.
You may have to wait a while to receive your cash, as it could be paid as late as February 2020.
It's also vital to note you must pay in £1,500 monthly into the account, log into online or mobile banking before 10 January and must not have receiving a switching bonus since October 2017.
M&S Bank – £180+ in vouchers
Sadly, it's not a cash reward, but you can pocket £180 in M&S vouchers when you join M&S Bank and stay for 12 months.
You just need to switch to the M&S Current Account or M&S Premium Current Account using the Current Account Switch Service and move a minimum of four active Direct Debits - more than other switching offers listed here.
A £100 gift card will be sent to you once everything is wrapped up.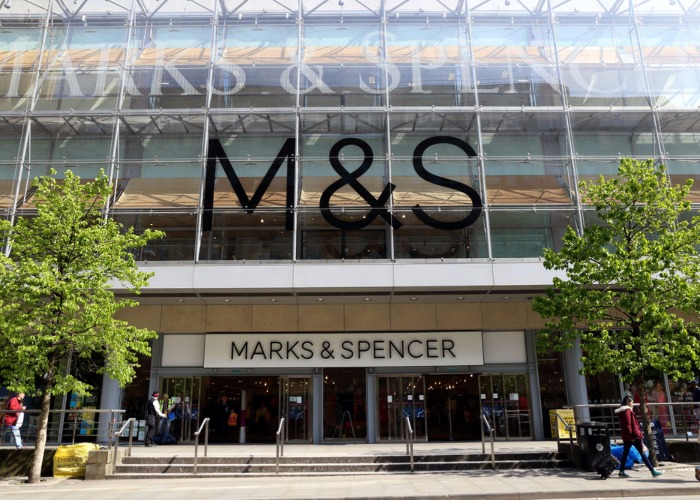 You then get another £80 gift card if you stay for 12 months, pay in £1,250 a month, retain four active Direct Debits and opt for internet banking and online-only statements.
M&S credit card customers who switch get an even bigger bonus of £220 in gift cards if you switch and stay for 12 months.
The fee-free M&S Current Account gives you access to a monthly savings account paying 5%, £100 fee-free overdraft and loyalty points for spending at M&S.
The M&S Premium Current Account offers all that plus a range of other benefits in return for a £10 monthly fee.
With the account, you can also get yearly vouchers worth £95 including a birthday gift worth £10, 48 hot drink vouchers per year worth £132, access to exclusive offers and triple points in M&S stores and online when you pay with an M&S credit card.
While this isn't the largest switching bonus out there, first direct's current account would be worth considering even without any bonus at all.
Last year, a Government survey of customer service at all large banks named first direct as number one for overall service quality.
The account also comes with a £250 interest-free overdraft, exclusive access to leading rates on loans and savings (including a 5% Regular Saver).
Previously, there was a £10 monthly fee for the account after six months unless you pay in at least £1,000 a month, maintain a balance of £1,000 or hold another first direct product, but the bank recently announced it was scrapping it as almost everyone was able to skirt it anyway.
You'll need to pay in at least three months in a row to get the switching bonus.
You can find out more and apply for the account here
This one requires you to rope in a friend, but you'll both get £100 for your troubles at the end of it.
In cased they need some convincing, tell them the Nationwide FlexDirect account is fee-free and pays 5% on balances of up to £2,500 for the first 12 months (falling to 1% thereafter).
To qualify, you'll need to be an existing current, mortgage or savings account with the building society.
You'll then need to speak to Nationwide to get some information that you can send on to your friend.
They'll need to sign up within 90 days of the invitation, ensuring they set up at least to direct debits and pay in £1,000 a month in order to qualify.
Know a few people who would be up for switching? You're entitled to invite up to five people, so there's a potential £500 to be earned by both you and them.
Finding the best deal
We mentioned this at the start, but it's worth repeating: make sure you consider what your long-term needs are as well as the short-term gains a cash or voucher bonus can provide.
Other accounts like Nationwide's FlexDirect Account, for example, offer decent levels of interest that could provide more value in the long-term, and not just give your bank balance a quick boost.
If you have a friend with Nationwide and they refer you, you'll both get £100.
TSB will also give you and your friend £75 each if you refer them to the Classic or Classic Plus Current Account.
You can compare the benefits and features of the top current accounts by visiting the loveMONEY comparison centre.
This article is regularly updated
Be the first to comment
Do you want to comment on this article? You need to be signed in for this feature