The best bank accounts for switching bonuses
£150 cash or £220 in vouchers - which should you go for? We've listed the best current account switching offers below.
Banks use current account switching bonuses as a way of enticing new customers.
They can be an easy way to boost your bank balance, especially if you're looking to change banks anyway.
What's more, they often come with other perks like interest-free overdrafts and access to savings accounts with excellent rates.
This year has seen a surge in banks offering switching offers, from high street giants such as RBS to well-regarded challengers such as first direct and M&S Bank, which is back in the market.
It's rare to see so many banks offering such high bonuses at the same time, but they won't all last, so we've brought together the top deals currently on offer.
Earn up to 5% on your cash: compare current accounts now
Best switching bonuses
Be warned: while the incentives are great, you need to ensure the account you're switching to meets your specific financial needs or you could end up significantly out of pocket.
For example, if you're constantly in the red and the account has no interest-free overdraft, you could quickly rack up hundreds of pounds in interest and charges.
Here are the top accounts, arranged alphabetically:
| | | | |
| --- | --- | --- | --- |
| Bank account | Switching bonus | Minimum monthly payment | Extra benefits |
| | £100 | £1,000 | 5% Regular Saver linked account |
| Halifax Reward | £50 + £85* | £1,500 | Earn £2 each month you pay in |
| Halifax Ultimate Reward | £50 + £85* | £1,500 + £17 fee | Various insurances |
| HSBC Advance | £150 | £1,750 | 5% Regular Saver linked account |
| M&S Current Account | £100 + £80 vouchers* | £1,250 | 5% Regular Saver linked account |
| M&S Premium Current Account | £100 + £80 vouchers* | £1,250 + £10 fee | 5% Regular Saver linked account + £245+ vouchers |
| M&S (existing credit card customers) | £100 + £120 vouchers* | £1,250 | 5% Regular Saver linked account |
| Royal Bank of Scotland Everyday Select | £150 | £1,500 | N/A |
| Royal Bank of Scotland Reward / Reward Silver / Reward Platinum | £150 | £1,500 + £2/£10/£20 fee | 2% cashback on bills + insurances |
*If you make at least the minimum payment for six months
M&S Bank – £180+ in vouchers
Sadly, it's not a cash reward, but you can pocket £180 in M&S vouchers when you join M&S Bank and stay for 12 months.
You just need to switch to the M&S Current Account or M&S Premium Current Account using the Current Account Switch Service and move a minimum of four active Direct Debits - more than other switching offers listed here.
A £100 gift card will be sent to you once everything is wrapped up.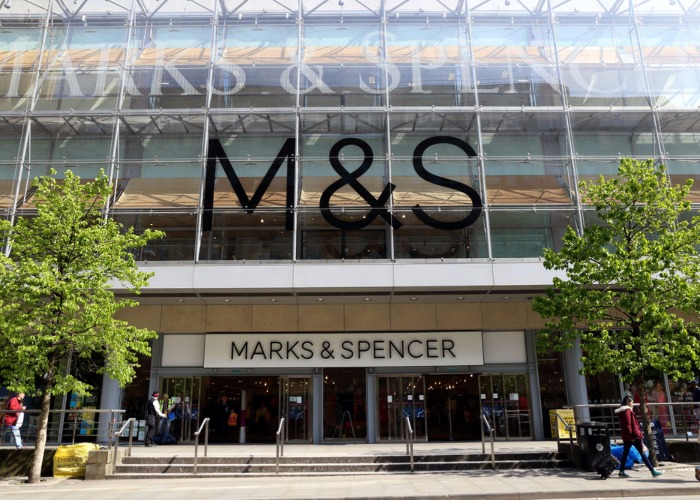 You then get another £80 gift card if you stay for 12 months, pay in £1,250 a month, retain four active direct debits and opt for internet banking and online-only statements.
M&S credit card customers who switch get an even bigger bonus of £220 in gift cards if you switch and stay for 12 months.
The fee-free M&S Current Account gives you access to a monthly savings account paying 5%, £100 fee-free overdraft and 1% in M&S vouchers for spending at M&S.
The M&S Premium Current Account offers all that plus a range of other benefits in return for a £10 monthly fee.
With the account, you can also get yearly vouchers worth £95 including a birthday gift worth £10, 48 hot drink vouchers per year worth £127, preferential rates on selected products, access to exclusive offers and triple points in M&S stores and online.
Royal Bank of Scotland - £150 cash + cashback
To get the bonus, You'll need to apply to switch to RBS' fee-free Everyday Select account, or Reward accounts, by 8th March.
Then you'll need to pay in at least £1,500 a month and log into mobile banking by 12th April 2019; the £150 will be credited to you by the 10th May.
If you opt for the Reward account, you'll get 2% cashback on seven types of bills, which RBS claims works out to around £83 for the average customer. Note, however, that the Reward accounts have fees, ranging from £2 to £20.
The Silver and Platinum accounts, which have larger fees, include a number of insurances: for more information read our article on packaged bank accounts.
Note that you won't be able to get the £150 if you've taken part in any NatWest or Royal Bank of Scotland cashback offer since October 2017.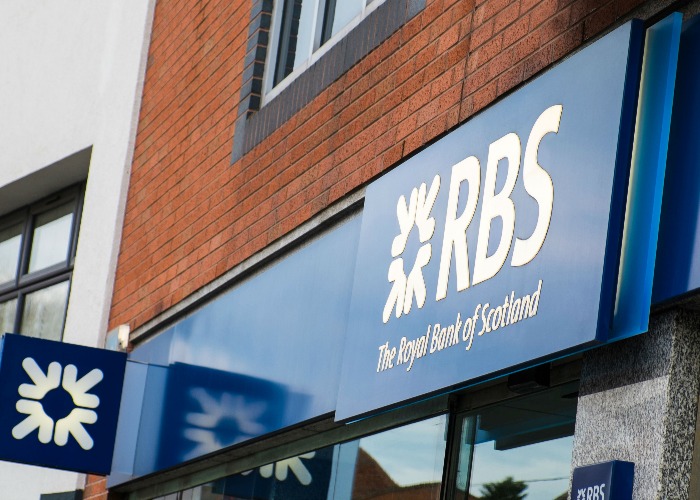 Having spent last year offering gadgets and vouchers, since 20 December the branchless bank first direct is again offering £100 cash to switchers.
Whilst this isn't the largest switching bonus out there, first direct's current account would be worth considering even without any bonus at all.
Last year a Government survey of customer service at all large banks named first direct as no.1 for overall service quality. The account also comes with a £250 interest-free overdraft, exclusive access to leading rates on loans and savings (including a 5% regular saver).
It also comes with a satisfaction guarantee. first direct promises to pay £100 to those unhappy with the account that decide to leave within a year of joining.
There's a £10 monthly fee for the account after six months unless you pay in at least £1,000 a month, maintain a balance of £1,000 or hold another first direct product.
You'll need to pay in at least three months in a row to get the switching bonus.
You can find out more and apply for the account here
HSBC - £150
HSBC's switching offer has decreased slightly from its high of £200, but it's still among the best out there.
As you might expect, there's some fine print involved. First off, you will need to move from a non-HSBC account using the bank's official switching service.
You'll also need to pay in at least £1,750 a month and set up two direct debits.
That done, you'll get £150 within 30 calendar days.
As an added bonus, HSBC also offers a nifty 5% regular saver to current account customers.
Halifax - £135 + cashback and rewards
Halifax have changed their longstanding switching offer: previously £75 upfront, the offer is now a little more complicated but more lucrative.
Use the bank's Current Account Switch Service to switch to a new or existing Reward Current Account or Ultimate Reward Current Account to earn an initial £50 bonus.
If you then stay for six months, paying in at least £1,500 each month, using your debit card and paper-free correspondence, you'll get another £85.
On top of that, the Reward Current Account also offers a £2 monthly reward for every month you pay in £750 or more, stay in credit and pay out a minimum of two different direct debits, earning you an additional £24.
You can also earn up to 15% cashback on purchases with specific retailers, although how much this is worth depends on your shopping habits
You could opt for the Ultimate Reward Current Account, which includes worldwide family travel insurance, mobile phone insurance, home emergency cover, AA Breakdown Cover and a £300 fee-free planned overdraft.
However, it'll cost you a £17 monthly fee, so do the sums and ensure the benefits outweigh the costs.
Note the fee is reduced to £15 for each month you pay in £750 or more, stay in credit and pay our a minimum of two different direct debits.
Earn up to 5% on your cash: compare current accounts now
Finding the best deal
We mentioned this at the start, but it's worth repeating: make sure you consider what your long-term needs are as well as the short-term gains a cash or voucher bonus can provide.
Other accounts like Nationwide's FlexDirect Account, for example, offer decent levels of interest that could provide more value in the long-term, and not just give your bank balance a quick boost.
You can compare the benefits and features of the top current accounts by visiting the loveMONEY comparison centre.
This article is regularly updated
Be the first to comment
Do you want to comment on this article? You need to be signed in for this feature