The best bank accounts for switching bonuses
HSBC and Lloyds have recently announced they will offer up to £125 to those who switch banks. Here's a look at the best switching bonuses as more banks are reviving their deals.
Banks have long used juicy current account switching bonuses as a way of enticing new customers.
They can be an easy way to boost your bank balance, especially if you're looking to change banks anyway.
What's more, they often come with other perks like interest-free overdrafts and access to savings accounts with excellent rates.
However, during the global pandemic, all banks and building societies pulled their top offers from the market.
While banks were at first tentatively reintroducing their offers, more now appear to be reintroducing switching incentives.
In August, Halifax became the first bank to return with a cash incentive to new customers (this deal has now ended) and was soon followed by Metro Bank and RSB with switching incentives.
HSBC and Lloyds have recently announced their own switching bonuses, which we'll explore in more detail below alongside other incentives offered by their rivals.
Switching bonuses: watch out for fine print
But before we jump in, be warned: while the incentives are great, you need to ensure the account you're switching to meets your specific financial needs or you could end up significantly out of pocket.
For example, if you're constantly in the red and the account has no interest-free overdraft, you could quickly rack up hundreds of pounds in interest and charges.
Now that we've got the warning out of the way, let's take a look at how you can easily bag some extra cash.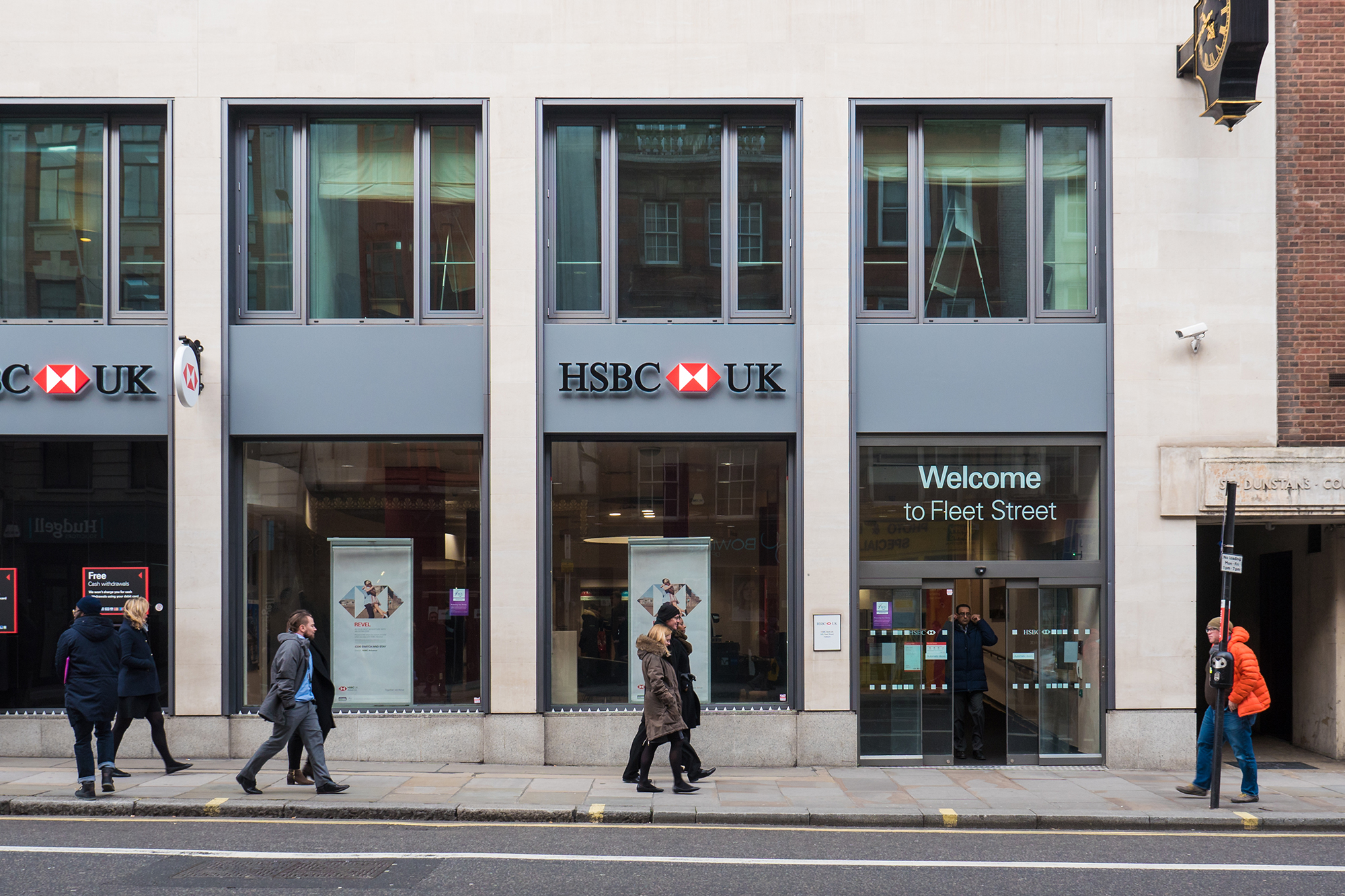 HSBC – £125 cash
HSBC is offering £125 (lower than its £175 offer in January) to those who switch to its Advance account using the Current Account Switch Service within 30 days of account opening.
This offer can be pulled at any time, so if you're interested, it's better to switch sooner rather than later.
If you're eligible, you'll be paid £125 within 30 days of the switch completion, but you need to move at least two standing orders or Direct Debits and must pay in at least £1,750 a month (or £10,500 every six months).
This account does offer access to a 2.75% Regular Saver, but the Advance account might not be suitable if your income fluctuates. You would also need to qualify for an overdraft of at least £1,000.
Unfortunately, you won't be eligible for the £125 bonus if you already have a HSBC current account or have held one since 1 January 2017.
But if you opened a first direct or M&S Bank account before 1 January 2017, you could get the switching bonus.
HSBC also offers £125 if you switch to its Premier Account, but this account isn't for everyone. For example, you must earn at least £75,000 a year and have a mortgage, investment, life insurance or protection product with the bank.
Lloyds – £100 cash
Lloyds is offering £100 (paid in only two weeks) when you switch to either a Club Lloyds or Platinum Account by 9 November.
You need to switch using the Current Account Switch Service. Alternatively, you can upgrade an existing Lloyds Bank account to a qualifying one and complete the switch at the end of the application to nab the bonus.
With the Club Lloyds account, you'll need to pay in at least £1,500 every month to avoid a £3 monthly fee. This also applies to the Club Lloyds Platinum Account, which also has a £21 monthly fee.
The Club Lloyds Platinum Account offers worldwide travel insurance for both you and your family, breakdown cover, mobile phone insurance, a small amount of interest and more perks.
You should check whether any travel insurance with the Club Lloyds Platinum Account covers COVID-19 related issues.
Coronavirus: what's covered by travel insurance policies, exemptions & more
Metro Bank – up to £250 cash (referral incentive)
If you're a Metro Bank customer, you can get £50 for every friend that switches using the Current Account Switch Service – until 11 December.
It's limited to a maximum of five referrals, meaning you can bag up to £250 for yourself and £50 for each friend.
It's worth flagging that, as well as opening a new account, they'll need to deposit at least £500 in each of the first two months and make 10 debit card purchases over the same period.
If you're already a Metro Bank customer, you need to register here. Then you'll get a unique code that you can share with your friends and family
RBS – £100 cash
RBS will pay £100 to new customers who open either a Select or Reward account. The offer is due to run until 19 November but could end earlier if demand is higher than expected.
Note that, while the banking group has generally offered incentives on NatWest products at the same time, this particular offer is limited to the RBS-branded accounts.
The Select account is free to use, while the Reward account costs £2 a month.
However, the latter does pay £4 per month if you set up two Direct Debits and an additional £1 if you log into online banking, meaning you will be £3 a month better off even once the fee is accounted for.
Existing customers can also bag a switching bonus, but only if they switch to either the Reward Silver, Platinum or Black accounts.
As always, there are a few hoops to jump through if you want to claim your £100 prize.
You must pay in £1,500 to the account and log into your online or mobile banking through the RBS app before 30 December 2020 to qualify.
What's more, anyone who has already earned a switching bonus from RBS since October 2017 is excluded.
You can either open an account online or, if you don't mind queueing, in-branch.
Finding the best deal
We mentioned this at the start, but it's worth repeating – make sure you consider what your long-term needs are, as well as the short-term gains a cash or voucher bonus can provide.
Some accounts will pay a decent rate on any small sums of cash you keep in them, while others will pay you cashback on various monthly bills, and the value of these can really add up over time.
This article is regularly updated
Be the first to comment
Do you want to comment on this article? You need to be signed in for this feature