Cheap and free overdrafts: best current accounts for those who go overdrawn
Regulators are forcing banks to make overdrafts simpler, but most will still be expensive. Here's how to pay less.
The way customers are charged for using their overdraft will change drastically in the coming months as a result of widespread changes by the Financial Conduct Authority (FCA).
In short, the FCA has outlined several steps designed to make overdrafts easier to understand, with perhaps the biggest changing requiring that all banks' overdrafts have a simple, single interest rate.
That means an end to the fixed daily or monthly charges currently offered by banks.
Other key changes include:
Firms being prevented from charging higher prices for unarranged overdrafts;
Arranged overdraft prices being advertised in a standard way, including an APR so people can compare deals more easily;
Refused payment fees must reasonably correspond to the cost of refusing payments (the same will apply to other administration fees);
Banks to do more to identify customers who are exhibiting signs of being in financial difficulty, and to find ways to help them reduce their use of overdrafts.
Most of these rules are set to be introduced by 6 April 2020 apart from guidance on refused payment fees, which has already taken effect, and the measures to help customers use their overdraft less, which come into force on 18 December 2019.
However, the new stop short of a cap on the cost of an overdraft.
Expect big changes to bank overdrafts
The FCA estimates that simpler pricing will cause the costs of overdrafts to fall to less than 20p a day, it is possible to pay £0 for your overdraft.
That's because a number of banks offer free arranged overdrafts – for the time being.
We can't say for sure what impact the above changes to overdrafts will have on the market, but if the early changes we've already seen are anything to go by – Nationwide has just scrapped the £250 fee-free overdraft buffer on its premium FlexPlus account, for example – the days of truly free overdrafts could be numbered.
How do I get out of debt? Cheapest ways to pay off what you owe
Best bank accounts for free overdrafts
Below is a list of accounts that still offer an interest-free overdraft.
You should arrange an overdraft when you first set up the account.
In some cases, you'll need to use the Current Account Switching Service to be eligible for the fee-free overdraft.
As a final point, these accounts are by no means an answer to persistent debt problems.
If you find yourself constantly in the red and struggling to keep your head above water, it's time to get free debt help.
We've arranged this table first by the duration of the free overdraft and then by free overdraft limit.
| | | | |
| --- | --- | --- | --- |
| Bank Account | Duration of free overdraft (months) | Assumed free overdraft limit | Cost if you exceed limit (arranged overdraft) |
| First Direct 1st Account | Ongoing | £250 | 15.9% EAR |
| M&S Current Account | Ongoing | £100 | 15.9% EAR |
| Club Lloyds | 3 | Up to £100 | Variable |
| | 12 | £1,200 | 39.9% EAR |
| | 4 | £1,200 | Variable, min £1/day |
| | 4 | £1,200 | Variable, min £1/day |
*You'll need to use the Current Account Switching Service to switch to this account. Note that the 1|2|3 account has a £5 monthly account fee.
First Direct 1st Account
The clear winner, First Direct offers an ongoing £250 fee-free arranged overdraft.
That should be enough to deal with the odd unexpected bill.
Beyond that point, its overdraft charges are still relatively low at 15.9%.
It's also helpful that First Direct's customer service is consistently rated as excellent.
The account is fee-free for everyone and you'll also gain access to a 2.75% regular saver.
If you use the Current Account Switching Service, you can get £50 cash for joining First Direct.
M&S Bank Current Account
The M&S Bank Current Account comes with an ongoing fee-free arranged overdraft of £100.
After that point, you'll pay a relatively low 15.9%.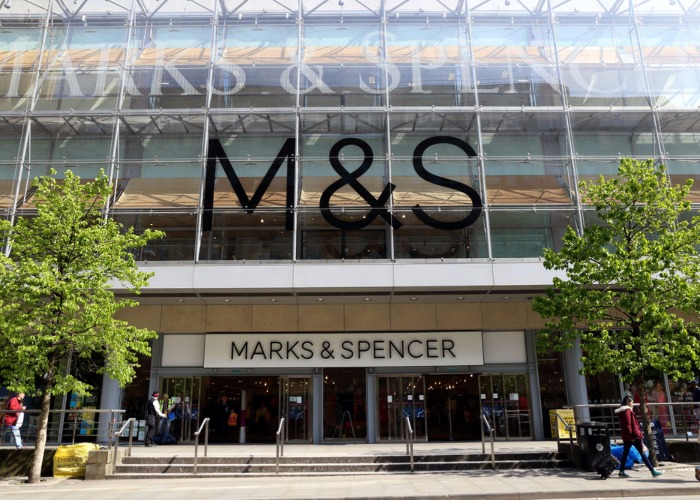 This account has no monthly fee and you'll also have access to a 5% regular saver.
Right now, you can get a £100 M&S gift card for switching to the account and £80 M&S gift card when you stay for 12 months.
Lloyds Bank Club Lloyds
The Club Lloyds current account has a fee-free arranged overdraft of up to £100 for three months.
Be warned that, beyond this point, Lloyd's overdraft fees are notoriously complex.
The account comes with a range of perks like in-credit interest of 1% on balances between £1 and £4,000 (if you pay out two separate Direct Debits every month).
You also get the choice of one lifestyle benefit like six free cinema tickets, an annual magazine subscription or an annual Gourmet Society membership.
You will need to pay in at least £1,500 a month in order to avoid a £3 monthly fee.
If you've got a good credit rating but know you've got a tumultuous year coming up, then Nationwide's account could be a good option.
That's because it provides a 12-month fee-free arranged overdraft.
The credit limit you'll get depends on your status but could be considerably higher (they give an example of £1,200) than the ongoing fee-free overdraft accounts discussed above.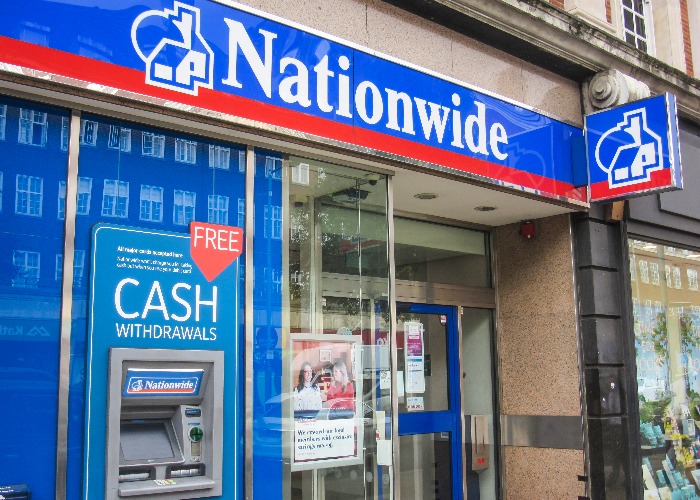 However, you'll need to know that you can pay off your overdraft by the end of the 12 months or be prepared to pay a high 39.9% in interest.
This account is free and offer 5% interest on balances of up to £2,500 for the first 12 months.
If you know you are likely to need to borrow money, then a 0% purchase card could give you far longer to pay off your debts.
You can apply for the Nationwide FlexDirect account here
Both of these accounts offer a fee-free arranged overdraft for four months.
The bank gives an example of £1,200, but it may be less, depending on your credit rating.
But you'll need to use the Current Account Switching Service to move your banking to Santander.
For the 1|2|3 account, you must pay in a minimum of £500 a month to the account, set up at least two Direct Debits and it will cost you £5 a month.
The Everyday account is free.
You can apply for the Santander 1|2|3 account here and the Everyday account here.
Paying off your overdraft
If you only have a limited interest-free arranged overdraft period, like those offered by the Santander accounts, you'll need to have a plan in place to pay it off – or you'll start being charged daily fees.
For some top tips, read our guide to getting rid of your overdraft for good.
Avoid going into an unauthorised overdraft at all costs, as you'll soon rack up high charges and daily fees.
Unauthorised overdraft fees will be priced the same as authorised ones by next April, but these fees can still sting customers until the FCA's changes are fully enforced.
If you're struggling with your debts, there are plenty of places to get free, expert, confidential debt advice – we've listed them in Where to get free debt advice.
Don't need a free overdraft? Compare other current account perks on loveMONEY
This article is regularly updated
More on banking and borrowing:
How to save money on international money transfers
Be the first to comment
Do you want to comment on this article? You need to be signed in for this feature