Best and worst banks: how customers rate their service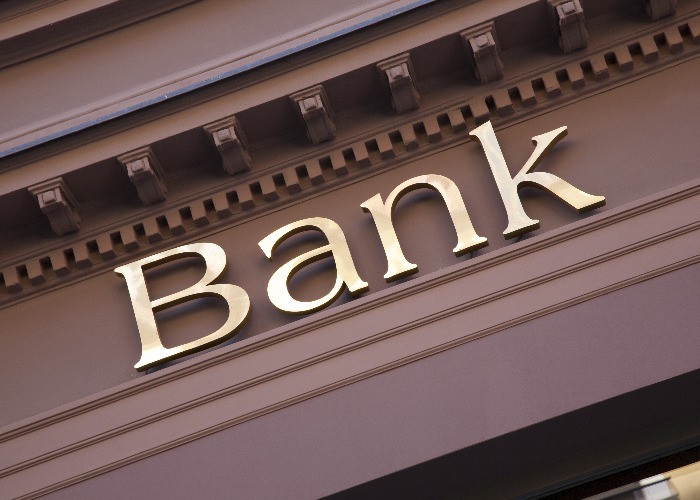 A survey has revealed which banks are most likely to be recommended based on their quality of service, online and mobile banking, overdraft and branch services.
If you're looking for a new bank account, then chances are you'll be happier heading off to an online bank rather than a familiar name from the high street.
A new poll of banking customers by the Competition and Markets Authority (CMA) has found that in most areas, online banks leave us feeling much happier, to the point we are more likely to recommend them to family and friends.
And by contrast, it's some of the household names that leave their customers pulling their hair out.
Ranking banking
People with personal and/or small business current accounts were polled on their experiences with their banks by Ipsos MORI on behalf of the CMA.
They were asked questions on things like the quality of online and mobile services, their experiences in branches, what the overdrafts are like, and importantly how likely they would be to recommend the bank to a friend, relative or business contact.
The various providers are then awarded a percentage score, based on that feedback.
According to the CMA, the idea is that these rankings will make it easier for individual banking customers to compare the various banks and help them choose where to keep their money.
What's more, the scores should drive up competition, meaning we all enjoy a better experience from our banking.
Let's take a look at each of the main categories and how the various names performed.
Overall service quality
This category is the big one really and relies on the questions around how likely we would be to recommend our bank to someone else.
Here's how the top and bottom five scored.

| | | | |
| --- | --- | --- | --- |
| Bank | Score | Bank | Score |
| Monzo | 83% | Santander | 54% |
| first direct | 81% | TSB | 52% |
| Starling Bank | 81% | Virgin Money | 50% |
| Metro Bank | 74% | Royal Bank of Scotland | 48% |
| Nationwide | 68% | Tesco Bank | 48% |
What's immediately noticeable is how well the online banks are performing.
The top three slots are all taken by banks without a physical presence to speak of ‒ first direct, the innovator of online banking, takes joint second, sandwiched by two of the big app-based banks in Monzo and Starling Bank.
There seems to be a pretty clear message here.
These banks aren't burdened by cumbersome legacy tech that holds back the big high street banks, and so have been able to make the most of emerging technology to deliver a banking service that people actually value.
With first direct for example there has always been a big focus on customer service.
Indeed, it wins virtually every customer service award going, year after year, and will even offer you a £100 leaving present if you quit the bank after a year. That's how confident the bank is that you will love the way it works.
Monzo and Starling meanwhile have been the trailblazers in app-based banks, providing not only fantastic functionality but services that younger bankers, in particular, are more likely to value, such as fee-free use overseas.
Little wonder that so many users are happy to recommend them to all and sundry. Having had a Monzo account myself, I'd have no hesitation in recommending them myself.
At the other end of the table, it's a different story.
Four of those banks are likely to be found on the high street, but clearly having a branch to head to isn't enough to make up for the various other failings on show.
In last place is Tesco Bank, which has had its own nightmare of late.
Tesco is closing down its bank accounts entirely, having stopped taking on new customers a while ago, but has made a huge hash of it to the point that leaving customers have been denied the ability to use the Current Account Switching Service.
Telling people to leave, while making it harder for them to do so, is a farcical way to go about things.
Online and mobile banking services
Over the last year and a half, many of us have been entirely reliant on online and mobile banking when it comes to managing our money. So having a bank that performs well in these areas is invaluable.
Here's how the top and bottom performers scored according to the CMA poll.
| | | | |
| --- | --- | --- | --- |
| Bank | Score | Bank | Score |
| Monzo | 88% | Royal Bank of Scotland | 68% |
| Starling Bank | 87% | TSB | 65% |
| First Direct | 82% | Virgin Money | 63% |
| Halifax | 80% | Co-operative Bank | 61% |
| Nationwide | 79% | Tesco Bank | 60% |
It's a similar story, perhaps unsurprisingly, when looking at the online and mobile banking ratings.
We have the three online-only banks clear at the top, followed by Halifax and Nationwide who ‒ though they are high street mainstays ‒ have spent a lot of time and money developing cracking online services.
Clearly, that has led to a much-improved experience for customers compared to those at the bottom end of the table.
Overdraft services
The overdrafts offered by the nation's banks have been called into action more than expected due to the pandemic, so having a bank that handles it well when their customers drop into the red is important.
Here are the best and worst banks according to the poll:

| | | | |
| --- | --- | --- | --- |
| Bank | Score | Bank | Score |
| First Direct | 67% | HSBC | 54% |
| Metro Bank | 66% | Virgin Money | 52% |
| Monzo | 65% | NatWest | 48% |
| Starling Bank | 65% | Royal Bank of Scotland | 47% |
| Lloyds Bank | 65% | Tesco Bank | 42% |
There are some familiar names at both ends of the table here.
Yet again the online banks have performed well, while the likes of Tesco, RBS and Virgin have left their customers feeling frustrated.
Branch services
Finally, let's see how the various banks performed on branch services. Obviously, this is one area where the online banks can't compete, so if banking in person is important to you, these are the names to bear in mind.

| | | | |
| --- | --- | --- | --- |
| Bank | Score | Bank | Score |
| Metro Bank | 78% | NatWest | 62% |
| Nationwide | 74% | Barclays | 61% |
| Lloyds Bank | 71% | TSB | 60% |
| Halifax | 70% | Co-operative Bank | 59% |
| Bank of Scotland | 69% | Royal Bank of Scotland | 53% |
Want more stories like this? Head over to the loveMONEY homepage, follow us on Twitter or Facebook or sign up for our newsletter and let us send the news to you!
Be the first to comment
Do you want to comment on this article? You need to be signed in for this feature