Online banking security: the best and worst banks for safety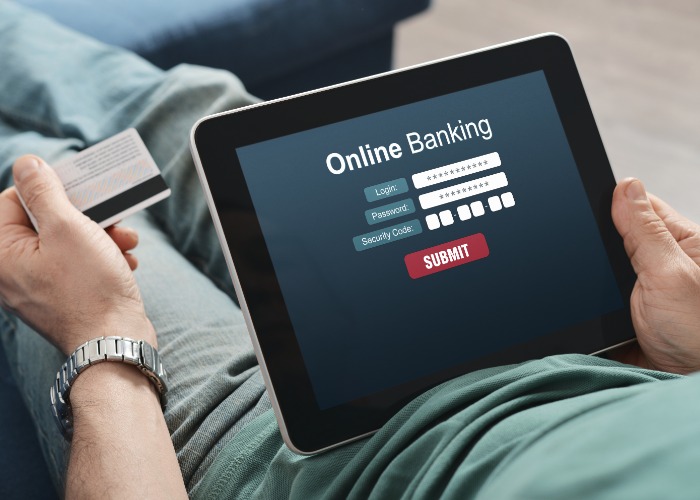 Is your bank doing enough to stay ahead of the scammers? Here's how the major banks compare when it comes to online security features.
The number of people who bank online has risen dramatically over the last 10 years.
According to figures from the Office for National Statistics last year, around seven in every ten people use the internet in order to bank, having doubled from the 35% registered a decade beforehand.
It's third only to email and finding goods and services in terms of our most common activities online, and has been pointed to as a driver in the decisions by banks across the country to start closing branches.
But there remain concerns over just how safe if it is to handle your banking matters on the move.
Now consumer site Which? has run the rule over the online banking systems served up by the nation's big names to see just how safe they are to use.
Not interested in security? Here are the best bank accounts for cashback?
What makes a secure online banking service?
Which? looked at a handful of important features when assessing the security served up by the online banking on offer.
The first feature is the login ‒ the information you need to enter in order to gain access to the account details.
A big selling point here is two-factor authentication, which is where having the username and password isn't enough ‒ you'll also need to enter some other form of single-use code which is generated on your connected device.
The simple fact is that setting a complicated password isn't enough, and banks are being pushed towards beefing up the level of authentication needed in order to log into an account.
However, there are evidently still quite a few lagging behind on this front.
Another factor assessed by Which was the level of encryption, which is where the data is scrambled so that nobody other than you or your bank can read it.
It checked whether best practice security headers were being utilised, and also whether there were any areas open to hackers.
Next up was account management and the sort of checks in place before you can add ‒ and start making payments to ‒ another account.
While banks were praised if they sent notifications to flag up any potentially suspicious activity on your account, they were marked down if these messages included a phone number or link to a login page, since that is so similar to the sort of model employed by scammers.
And finally Which? looked at the navigation and logouts from the account.
The bank's score took a hit if they allowed you to log in from multiple browsers or computers at the same time, or if they permitted you to move backwards and forwards within the browser without needing to sign in again.
Get paid to switch banks: top switching bonuses
How the banks performed
Here's how the 12 banks tested by Which? shaped up in these various elements (scored out of five), and their overall score, as a percentage.
| | | | | | |
| --- | --- | --- | --- | --- | --- |
| Bank | Login | Encryption | Account management | Navigation / logout | Overall score |
| NatWest/RBS | 5/5 | 5/5 | 4/5 | 4/5 | 83% |
| Nationwide | 4/5 | 5/5 | 4/5 | 5/5 | 75% |
| Lloyds/Bank of Scotland/Halifax | 5/5 | 4/5 | 5/5 | 4/5 | 74% |
| HSBC | 4/5 | 4/5 | 4/5 | 5/5 | 73% |
| Barclays | 4/5 | 5/5 | 4/5 | 4/5 | 73% |
| Tesco Bank | 5/5 | 5/5 | 1/5 | 4/5 | 72% |
| First Direct | 4/5 | 4/5 | 4/5 | 5/5 | 70% |
| Yorkshire/Clydesdale Bank | 5/5 | 4/5 | 2/5 | 4/5 | 68% |
| Santander | 3/5 | 4/5 | 4/5 | 4/5 | 59% |
| Metro Bank | 2/5 | 4/5 | 4/5 | 4/5 | 57% |
| The Co-operative Bank | 2/5 | 4/5 | 4/5 | 4/5 | 56% |
| TSB | 2/5 | 4/5 | 4/5 | 4/5 | 50% |
It's notable that even the poorer performers in this table still score well in at least three of the four categories, just falling down in one area.
TSB and the Co-op, for example, are right at the bottom of the table, paying the price for what Which? sees as a duff login process.
However, it's the banks that are consistently excellent across the board that take the top spots ‒ with the exception of Tesco Bank, each of the top seven do not have a single score lower than four out of five in any category.
What do you want from your bank account?
There are a host of different reasons for picking a bank account, from the interest rate on offer for credit balances, to how it handles overdrafts (helpfully, we've rounded up the best bank accounts for every situation in one place).
But clearly putting at least some time into researching just how secure a bank's online processes are is vitally important too.
According to data from the banking trade body UK Finance, there were almost 32,000 cases of remote banking fraud in 2018, which encapsulates online, mobile and telephone banking.
In total, victims lost a whopping £152.9 million. And while both the number of cases, and the value of the amount stolen, fell from the previous year, that's still far too many people ending up out of pocket.
There's no point making the most of an account paying cashback on your bills if somebody else gets to enjoy the money rather than you!
Be the first to comment
Do you want to comment on this article? You need to be signed in for this feature