Unclaimed Premium Bonds: have you won a prize already?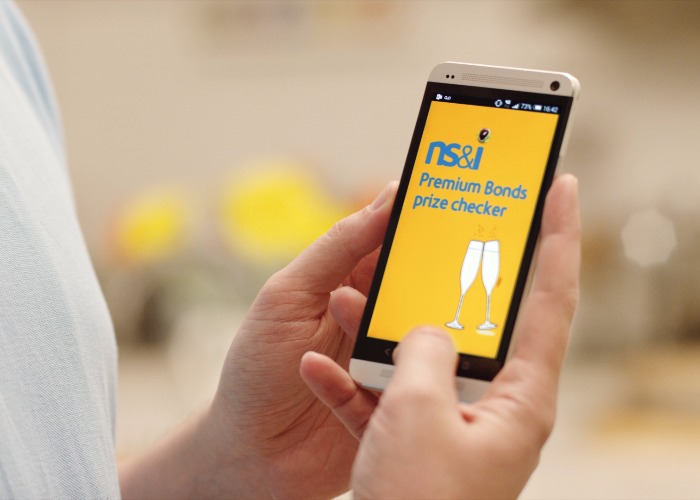 There are unclaimed Premium Bond prizes worth up to £100,000 each just waiting to be collected. Here's how to find out if you've already won and how to trace any unclaimed NS&I prizes.
Unclaimed Premium Bond prizes worth £63 million
While many NS&I Premium Bond holders religiously check if they've won every month, others have a decidedly more relaxed approach to bond ownership.
As a result, there are around 1.6 million Premium Bond prizes just waiting to be claimed, which is worth well over £60 million.
So if you've not already done so, make sure you check your numbers to find out if you've already won.
Why are some Premium Bond winnings left unclaimed?
NS&I Premium Bond prizes normally go unclaimed because of some kind of miscommunication. Often, it's because:
You moved and didn't tell NS&I;
You forgot you owned them (if they were a gift as a child)
You changed some of your personal details;
The letter got lost somewhere.
NS&I said last year that 180,000 cheques worth more than £8 million were returned to them, usually because the winners have moved and forgotten to update their details.
So the first thing to do is check NS&I has your correct address or update your account so any prize money is paid straight into your bank account.
Remember that there is no expiration date for claiming your winnings so it doesn't matter how much time has passed.
The rest of this article will take you through the process, but before we jump in it's worth pointing out that you can get advance notice of the big prize-winning numbers by checking our Premium Bond winners article at the start of each month.
News sites are usually able to publish these numbers a couple of days before they become available on the NS&I site, so this is the fastest way to find out if you win in any future prize draws.
Viewing your prize history
You've got a few options when it comes to seeing your prize history.
Log in/register
Just head over to NS&I's secure login page with your NS&I number, surname and password.
Your NS&I number was sent to you when you registered for either the online or phone service, you'll find it on any letter you've had since you've registered.
It's 11 digits long and starts with an 11, 21, 31 or 41.
Get the prize checker app
It is exactly as it sounds – an app that lets you see if you've won any prizes. It'll show you the total value of your prizes and the matching bond numbers.
The app requires your holder's number, which groups all of your Premium Bonds together.
If you're not sure what your number is, it either has 10 or nine digits, or eight digits followed by a letter. Failing that, you can ring up NS&I on 08085 007 007 (UK) or +44 1253 832007 (outside the UK) to be sent a new bond record.
The app is available to download from the App Store and Google Play.
Check prizes online
The easiest way to check is online. You can check the latest results, bond numbers from the past six months of unclaimed prizes.
Write to NS&I
Alternatively, you can write to NS&I asking for your prize history, remembering to include your name, address and either your NS&I or Premium Bonds holder's number. In return, you'll be sent a list of the prizes that you've won.
Post it on to:
NS&I
Glasgow
G58 1SB
How to claim Premium Bond prizes
Now, this does involve writing to NS&I. You'll need to say that you've won a prize but haven't received it.
If your details have changed since you won the prize, you'll also need to say what your old and current details are and then sign the letter.
Updating your details with NS&I
If you've registered online or by phone then you can log in to your online account or call to change your details.
Callers in the UK can ring 08085 007 007 and those outside the UK should contact +44 1253 832007. Make sure you have your NS&I number and password to hand.
However, those who aren't registered should write to NS&I to highlight any changes.
Be the first to comment
Do you want to comment on this article? You need to be signed in for this feature