The best bank accounts for cashback
We reveal the top cashback current accounts available if you want to earn a little extra cash through your bank account.
There are many benefits to using cashback credit cards wisely but not everyone likes using a credit card to pay for their spending.
If you prefer to manage your money with a debit card, you can still earn some extra cash by moving to the right current account.
We'll now reveal some of the top cashback current accounts available now.
TSB
TSB has recently launched the Spend & Save Plus current account, which allows you to earn £5 cashback every month.
The account costs £3 a month and you need to make 30 payments or more on your debit card every month to be eligible for cashback.
Spend & Save Plus also offers fee-free spending abroad.
Halifax
With the Halifax Reward account, you can get a monthly reward. You can choose from £5 in your account, two digital movie rentals, three digital magazines or one cinema ticket.
Halifax revamped its account from June 2020 by increasing the amount of cashback on offer from £2 to £5 each month, but it introduced extra conditions.
It's worth stressing that once you choose a monthly reward, this will be set for 12 months. So, you can't alternate between cashback and free movies, for example.
What's more, you'll only get those rewards if you pay in at least £1,500 a month, stay in credit and either maintain a balance of above £5,000 or make payments worth £500 with your debit card.
If you don't pay in £1,500 a month, you'll be hit with a £3 monthly fee.
Halifax also offers access to a scheme called Cashback Extras (available with other accounts), allowing you to earn up to 15% cashback when you shop at certain retailers using your debit or credit card, in store or online.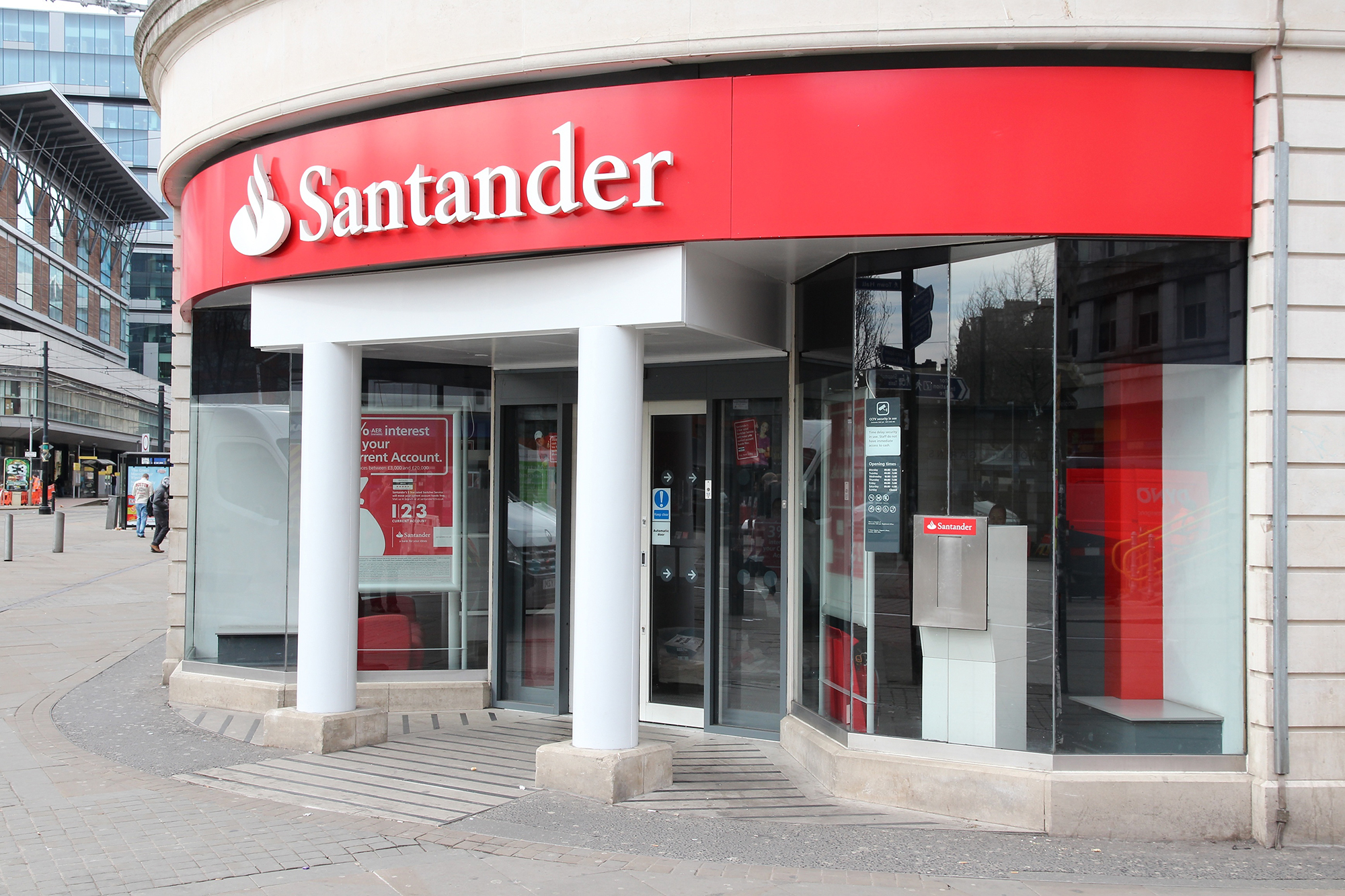 Santander 123
The Santander 123 Current Account lets you earn up to 3% cashback on specific household bills, but cashback was capped at £5 per tier from May, meaning a maximum benefit of £15 a month.
There are effectively three tiers: you get 1% cashback on Council Tax bills, mobile and home phone bills, broadband and paid-for TV packages, as well as Santander mortgage payments.
You'll also earn 2% cashback on gas and electricity bills as well as Santander home insurance and life protection premiums, while you get 3% back on water bills.
Unfortunately, Santander has cut the amount of interest on offer several times over the last year. The latest rate cut comes into effect on 12 April as the interest rate will be cut from 0.6% to 0.3% on balances of up to £20,000, while the monthly fee will be slightly cut from £5 to £4.
If you are still keen, note that you must pay in at least £500 a month and set up at least two Direct Debits to qualify – although you'll probably want to set up most of your eligible bills to earn cashback on them.
But before you do apply, check out Santander's cheaper alternative below.
Santander 123 Lite
The Santander 123 Lite Current Account offers the same cashback rates as the 123 account above, but only charges a £2 monthly fee.
The key difference is that it doesn't offer the savings incentive on balances of up to £20,000 but, as you're likely to get a better rate on your savings elsewhere, that's not really an issue.
To qualify for the cashback, you need to pay in at least £500 a month, have two active Direct Debits, log in to online or mobile banking at least once every three months and use online banking for documents and letters.
Lloyds Bank
Lloyds Bank offers customers with a Club Lloyds, Classic, Student or Basic account access to the Everyday Offers cashback scheme.
It allows users to earn up to 15% cashback when they shop at certain retailers using a debit or credit card, in store or online.
Club Lloyds offers 0.6% interest (down from 1%) on balances of up to £4,000 and 1.5% interest on balances between £4,000 and £5,000.
The account also offers the choice of either six cinema tickets, 12 digital movie rentals, an annual magazine subscription or an annual Gourmet Society membership, as well as Everyday Offers.
You'll have to pay £3 a month if you pay in less than £1,500 a month.
Revolut
Mobile challenger bank Revolut offers 'perks' with its current account, providing users with discounts or cashback when they shop with certain partner retailers.
To start with, it's offering three perk offers which are instantly available to customers, with Trainline, National Express and Hello Fresh.
After this, new perks will be 'unlocked' after every 10 purchases with your Revolut card. The perks have time limits, but you'll be sent notifications to let you know when the perk becomes available.
Perks are a free bonus for account holders, so it won't cost you anything extra.
NatWest/RBS Reward
NatWest and RBS operate three accounts which hand customers back some money.
With the Reward account, you'll get £4 a month back so long as you have two or more Direct Debits, with a further £1 back so long as you log into the mobile app at least once a month.
You can then earn a further 1% back when you spend with certain partner retailers like Caffe Nero and P&O Ferries. The account will set you back a fee of £2 a month though.
After that there's the Reward Silver account, which costs £10 a month.
You can earn the same £5 a month in cashback, but there are other benefits included with the account like mobile phone insurance, European travel insurance, cinema discounts and fee-free purchases overseas.
Finally, there's the Reward Platinum account, which includes all of the above plus worldwide travel insurance and breakdown cover.
It will cost you £20 a month and it's worth checking whether coronavirus cover is included in the travel insurance.
Co-operative Bank
Co-operative Bank operates an Everyday Rewards scheme across a handful of its accounts, which allows users to earn up to £5 a month.
Everyday Rewards used to be more generous as you were able to earn up to £5.50 a month before June 2020, when the scheme changed.
You get £2 a month (down from £4) so long as you pay in at least £800 each month, stay in credit, opt for paperless statements, log into online banking at least once a month and have a minimum of four Direct Debits.
The remainder of the cashback is earned through debit card use, with 5p paid per debit card transaction, up to a current maximum of £3 a month, so you'll need to do 60 transactions (up from 30 transactions to get £1.50 cashback).
The Rewards scheme is available on Co-op Bank's Current Account, Everyday Extra Account, Current Account Plus, Privilege Account and Privilege Premier Account. You can opt to keep the cashback yourself or donate it to charity.
Barclays
The Barclays Bank Account with Blue Rewards is also worth considering.
Providing you are a current account customer aged 18 or over, deposit £800 a month, have two Direct Debits, and sign up to online or mobile banking, you'll be paid £7 a month.
There's a £4 a month fee, so you'll actually only pocket £3 a month.
If you have a Barclays mortgage, you'll get an extra £5 a month and you'll get extra money back if you have home insurance or life insurance, or critical illness cover with the bank.
Getting other financial products from your main bank can often be a false economy, so you need to be sure that your deal is a good one excluding any cashback benefit.
This article is regularly updated.
More on earning a little bit extra:
How to sell successfully on eBay
How to get free and cheap cinema tickets
Be the first to comment
Do you want to comment on this article? You need to be signed in for this feature