How to make money by selling on eBay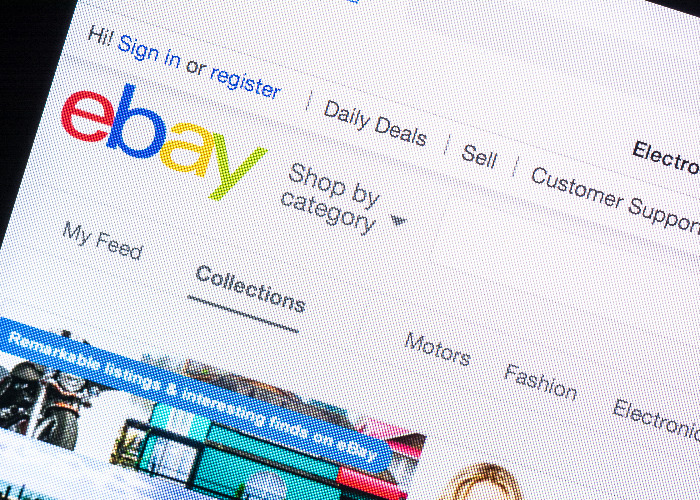 Selling on eBay is simple – and you'd be amazed what people are willing to pay for! Here, we provide simple tips on ensuring you get the best price for all the things you no longer wanted anyway.
Make clear-outs routine (and sell ANYTHING)
Selling on eBay is a great way to declutter your home, recycle and earn some extra cash.
And if you think you've got nothing worth selling, think again.
According to research by My Favourite Voucher Codes, there's a surprising demand for 'rubbish' items such as empty perfume bottles, empty candle jars and even toilet roll tubes on eBay.
The site found that almost 2,000 perfume bottles had sold in the past three months, raking in an average of £4.33 apiece.
Similarly, empty candle jars from upmarket brands like Jo Malone sold for £5.79 on average.
Even the humble loo roll tube has its buyers – they're popular with parent's looking for kids' craft projects – with batches selling for a couple of quid.
So, whether you've just given your home the full Mari Kondo clear out treatment or simply sifted through the recycling bins, you can find you can make some cash by shifting unwanted junk.
Remember to do regular clearouts
Getting rid of old stuff doesn't have to be a one-off event. Keep tabs on items gathering dust and make clear-outs part of your routine. If you haven't used something in a year or more, it's probably time to get rid.
eBay is a great place to sell just about anything. So don't relegate items to the bin. One man's junk is another man's treasure!
Find the top selling items
If you need inspiration about which of your items are likely to sell well, you can quickly see what's hot with Goofbid's Most Popular Items tool.
You just need to type in a search term and generate a list of relevant auctions with the most watchers and bids.
List up to 20 items a month free
eBay charges a 35p 'insertion fee' for each item listed.
But sellers get to list up to 20 items for free each month (apart from listings in the Motors or Classified Ads categories).
So if you've got a load of items to sell, you might want to spread them out over a few months in order to save on the fees.
Not only will this self-imposed limit save you money, it's a good way to help manage the workflow involved with selling, like packaging and posting items.
Another way to avoid the insertion fee is to watch out for free listing day promotions, which will allow you to list as many items as you want for no charge within a certain period. eBay normally sends out an email to let users know about these events.
Earn cashback when you shop with these rewards credit cards
Beat final value fees
Other than insertion fees, sellers also have to pay eBay a 'final value fee' of 10% including the money made from a sale plus the postage.
Sometimes eBay runs promotions where you can save on final value fees when you list over a certain period, so keep an eye out.
However, if your buyer chooses to pay via PayPal you will have to pay PayPal fees on the transaction. This is currently 3.4% of the total sale price plus 20p per transaction.
End auctions on a Sunday
You may have worked into the early hours to list all your items but if you end the auction at the same time, buyers are unlikely to be around to battle it out for your goods.
Ending auctions early in the morning during the week or during business working hours is a bad move because buyers aren't generally online.
You're almost certainly going to lose out on a decent final selling price if you end an auction at 3am on a Tuesday.
eBay gets its most traffic at weekends so this is the best time to end your auction. Sunday afternoon tends to work best or a Bank Holiday Monday.
List for as long as you can
The longer you item is advertised, the more chance there is of it being seen.
eBay allows you to list auctions for one, three, five, seven or 10 days. So if you're not in a rush go for 10 days to give it the most exposure.
While buy-it-now listings can be put on for three, five, seven, 10 or up to 30 days at a time. Again if you aren't in a hurry try a 30-day listing to make the maximum impact with buyers.
Work on your listing title
You need to use keywords people will search for in the title of your auction in order to get your listing seen and high up in search results.
'Toy Jail' might come up in a few searches but 'Fisher Price Batman Gotham City Jail' will definitely get you more views.
Be specific, clear and precise including things like brand, size, colour and product name. Goofbid's free eBay Pulse tool shows the most popular search terms buyers use ordered by category.
A good way to think about it is to try to imagine what you would search for if you were looking for the item yourself. Or take a look at what other people have used in the title of a similar listing - especially those that have lots of bids!
Whatever you do, make sure you check the spelling. People lose out by misspelling key words in their title so possible buyers don't ever come across the items. Websites like Fat Fingers will hone in on your mistakes and give buyers a bargain.
Learn the lingo
eBay is full of acronyms you need to get to know. Here are a few of the most commonly used terms:
BN: Brand new
BNWT: Brand new with tags
BNIB: Brand new in box
BIN: Buy it now
VGC: Very good condition.
NWOT: New without tags
NWOB: New without box
HTF: Hard to find
NR: No reserve
VTG: Vintage
Sellers tend to use the abbreviations to save on the character limit on listing titles. You might want to use them too so you can fill the title with better keywords to help your listing get seen. Don't get carried away though as newbies won't have a clue what you're on about.
Write a detailed description
There's nothing worse than getting to a listing and finding a lack of information. It makes the buyer work harder by having to ask questions and wait for an answer. Most don't even bother to go that far.
A good description will have details about things like brand, item specifics, model numbers, size dimensions, style, colour and even why you're selling the item.
While you want to try to make your item sound attractive to buyers, don't lie. Your listing should provide an accurate description of the item.
While it might be tempting to embellish the truth, a piece of clothing that you've described as 'like new' that turns up with stains isn't going to go down well. You'll probably get a dose of negative feedback and the buyer has the right to get their money back under the eBay Money Back Guarantee.
Choose your words carefully
Researchers from Birmingham University trawled through more than 68,000 sold auction listings on eBay to try and work out which words used in the descriptions made sellers the most money.
The study, which analysed 15 million words found definite patterns in language which significantly changed the price buyers could expect to pay for similar goods.
For example "men's" watches sold for an average of £30 while "gents'" went for £70 - more than twice as much, and fragrances labelled "genuine" fetched £21 but "authentic" ones managed to bag sellers £34. While a watch with "resistance" can expect to attract nearly 50% more than a "resistant" watch (£85 to £59).
Researchers Andrew Kehoe and Matt Gee from Birmingham City University's School of English were behind the study. Kehoe said: "We've found that the language used in eBay descriptions really does have an impact on whether items sell and for how much."
So it will pay to take some time and think about the language you are using in your descriptions and title to sell your stuff.
Take decent pictures
Clear images will attract more buyers.
So try and take pictures of your items on a blank backdrop using natural light.
Also, make sure the item is in tip-top condition –that might mean getting out the iron or giving a few things a polish before taking your snaps.
With designer products like Ugg boots and expensive technology like an iPad it's good to have a picture proving they work or are genuine rather than a generic picture from the web.
eBay usually allows you to add up to 12 images to a listing for free so you should be able to highlight all the details of what you are selling, including any defects or damage.
Think seasonally
When selling your items think about seasonality.
Not many people will want a barbeque in December or wool trousers in July.
Your items will go for much more if the timing is right and they're in high demand.
Go global
Selling to international buyers will widen your audience and boost potential bidders.
You can choose to sell to international buyers via eBay UK or list your auction on a specific overseas eBay site, which will mean it appears in the local currency and comes up
higher in searches.
Listings on eBay.co.uk that are open to international buyers attract the normal UK insertion and final value fees. But items sold directly on an overseas eBay site means you pay the fees associated with that country.
You should also be aware that PayPal will apply different charges when you sell to an international buyer.
Whichever option you go for, adjust your postage for international delivery or the extra costs will eat into your profits.
Communicate with buyers
Don't leave questions unanswered. It won't help you make a sale if people doubt your ability to communicate and be trusted.
If you have a smartphone get the eBay app to keep up with your listings.
If you do receive a lot of questions about the same thing update your listing as this is obviously something that is important to your prospective buyers.
Never bid on your own auctions
You should never bid on your own items via another account to boost prices.
eBay prohibits any attempts to push auction prices up artificially yourself or through friends and family.
Charge for postage accurately
When it comes to deciding the cost of delivery you should cover yourself so you don't make a loss and charge accurately for each item you list. That way if you do sell something for just 99p you don't have to pay more just to get rid of it.
You should also bear in mind that eBay now includes postage when calculating the final value fee it will charge, so essentially it will take a 10% cut of what you charge for postage as well as the final price of your item. For more read: Private eBay sellers now face fees on postage.
If you're accepting payments by PayPal the whole amount you get from the buyer is also liable for its fees. So the money you charge for postage is further diminished.
By calculating postage effectively, you can avoid a situation where you haven't charged enough. You can calculate postage costs using Royal Mail's Price Finder. Larger items might need a courier in which case this will have to be calculated later when you have the buyer's address.
Save on packaging
There's no point making good money on eBay, but then spending most of it on packaging.
You can cut the cost of sending your items by getting packaging materials from pound shops. Parcel paper, bubble wrap and padded envelopes are available much cheaper here than places like WH Smith or the Post Office and the quality is just as good.
You can also save by setting aside and reusing packaging you get from your own online orders. Amazon for example often sends items in boxes, which are perfectly fine to reuse with a different label.
Dodge PayPal fees
eBay requires all listings to accept PayPal.
PayPal is a quick and safe way to get paid online and is usually the payment method of choice for most eBay shoppers.
But as a seller you pay a fee on the money you receive, usually around 3.4% plus a standard 20p charge.
So when listing give buyers the option to pay by cheque or cash on collection to avoid paying PayPal fees on top of eBay fees (currently 10% of the final selling price plus postage).
With cash there is a risk of being exposed to fake money. But there are ways to prevent this happening with counterfeit note checking devices or by taking a look at the Bank of England's guide to spotting a fake.
Build up your feedback
When you're selling big ticket items like a car or designer goods it helps to have some good feedback and a decent eBay seller rating to give buyers some confidence.
To attract positive feedback, make sure you dispatch items in the time stated on your listing, sell goods that match the description and reply to questions quickly. It's also nice to let buyers know once their item is on its way.
A lot of the time people are too lazy to leave feedback. But if you make it a habit to leave it for a buyer or seller yourself they are more likely to return the favour and build you up as a trusted member of the community.
Post to the PayPal-listed address
Once you've sold an item and are posting a package make sure you send the item to the address listed on PayPal.
Some scammers will try and get you to send it to a friend or family member at an alternative address sometimes in another country.
Stick to the official address listed as otherwise you won't be covered by eBay's seller protection.
Get proof of delivery
It's not just buyers that can become victim to cheats, sellers are at risk too.
A common scam is a buyer claiming the pricey item you sent never arrived and attempting to claim their money back.
To ensure you qualify for eBay's seller protection you'll need to have posted the item within the stated handling time and provide a valid proof of delivery for the item. For items valued over £750, it also requires signature confirmation.
Fight back against dodgy buyers
You can prevent potentially dodgy buyers from bidding your items by only accepting bids from those with a certain feedback score. You just need to adjust your seller preferences by going to 'buyer requirements'.
eBay also allows you to block specific individuals. So if you know of a user or have been contacted by one you're not keen on just add them to your block list.
Don't forget about tax
Generally, if you're a private seller occasionally getting rid of unwanted items through eBay you don't have to pay tax on what you make.
But if you're a trader, which means making or selling goods bought for resale you have to tell the taxman.
From April 2017, a new Sharing Economy Allowance was launched, which allows you to make £1,000 from selling goods or services, without paying any tax.
Check this HMRC guide to work out if you need to declare any income made from online sales.
Consider the alternatives
eBay won't be for everyone and if the fees are still too much there are alternatives you can try.
Other auction sites like eBid are cheaper. You can list items for free and you are only charged 3% on the final sale price.
Classified sites like Preloved and Gumtree are also a good shout as they are free to use.
If you aren't bothered about making any money, Freecycle and Freegle are also decent options to give your old things a new home.
For more info, check out: Sell for less: the alternatives to eBay.
What are your tips?
Please share any tips and tricks you have for getting more out of selling on eBay in the comment box below.
Be the first to comment
Do you want to comment on this article? You need to be signed in for this feature