The best 0% purchase credit cards
You can avoid paying interest on new spend for up to 26 months with one of these top 0% purchase credit cards.
If you want to make a big purchase and spread the cost of repaying it, a 0% purchase credit card can be a good option – provided you keep on top of your repayments.
These cards give you a lengthy interest-free period to pay off your debt without incurring any costs whatsoever.
Unfortunately, it appears that interest-free terms are becoming less generous.
Back in May 2019, the longest 0% purchase credit card offered 28 months, but the longest interest-free card on offer is now 26 months.
At the time of writing, Santander offers 26 months interest-free with its purchase credit card, but you will have to pay a £3 monthly fee.
So, it's not really free as you're paying a fee instead of interest: over the 26-month 0% window, you'll rack up £78 in costs.
Assuming you qualify, the other cards on the list below will be cheaper options.
Longest 0% purchase credit cards
| Credit card | 0% period (months) | Representative APR |
| --- | --- | --- |
| Santander All in One Credit Card* | 26 | 21.7% |
| M&S Shopping Plus Credit Card | 20 | 19.9% |
| TSB Platinum Purchase Card | Up to 20 | 19.9% |
| Sainsbury's Bank Dual Offer Card | Up to 20 | 20.9% |
*Incurs a £3 monthly fee
Some of these top cards also offer lengthy 0% interest-free periods on balance transfers, which might come in handy if you have existing credit card debt.
But we'd recommend choosing a dedicated 0% balance transfer card if that's your primary focus.
When 0% purchase cards are a good idea
The beauty of a 0% purchase credit card is there are no fees, so every penny goes to paying off your debt. Provided you clear the debt before the 0% window ends, you won't have spent any more than the original cost of your purchase.
So, if you know you've got a big purchase ahead of you, going for a 0% credit card is a good option.
Why you need to think carefully about what card you pay with
The risks of a 0% purchase card
There are some hurdles to consider though.
For starters, you need to make more than the minimum payment each month or you could lose the interest-free offer.
However, this shouldn't be a risk for most as you need to try and pay off as much as possible each month.
Fail to do so and you could be left with a sizeable balance when the 0% window closes.
If this happens, you should consider shifting the remaining debt to a 0% balance transfer card, which will also offer an interest-free period on your debt (although many will charge a fee).
For more on balance transfer cards, head this way.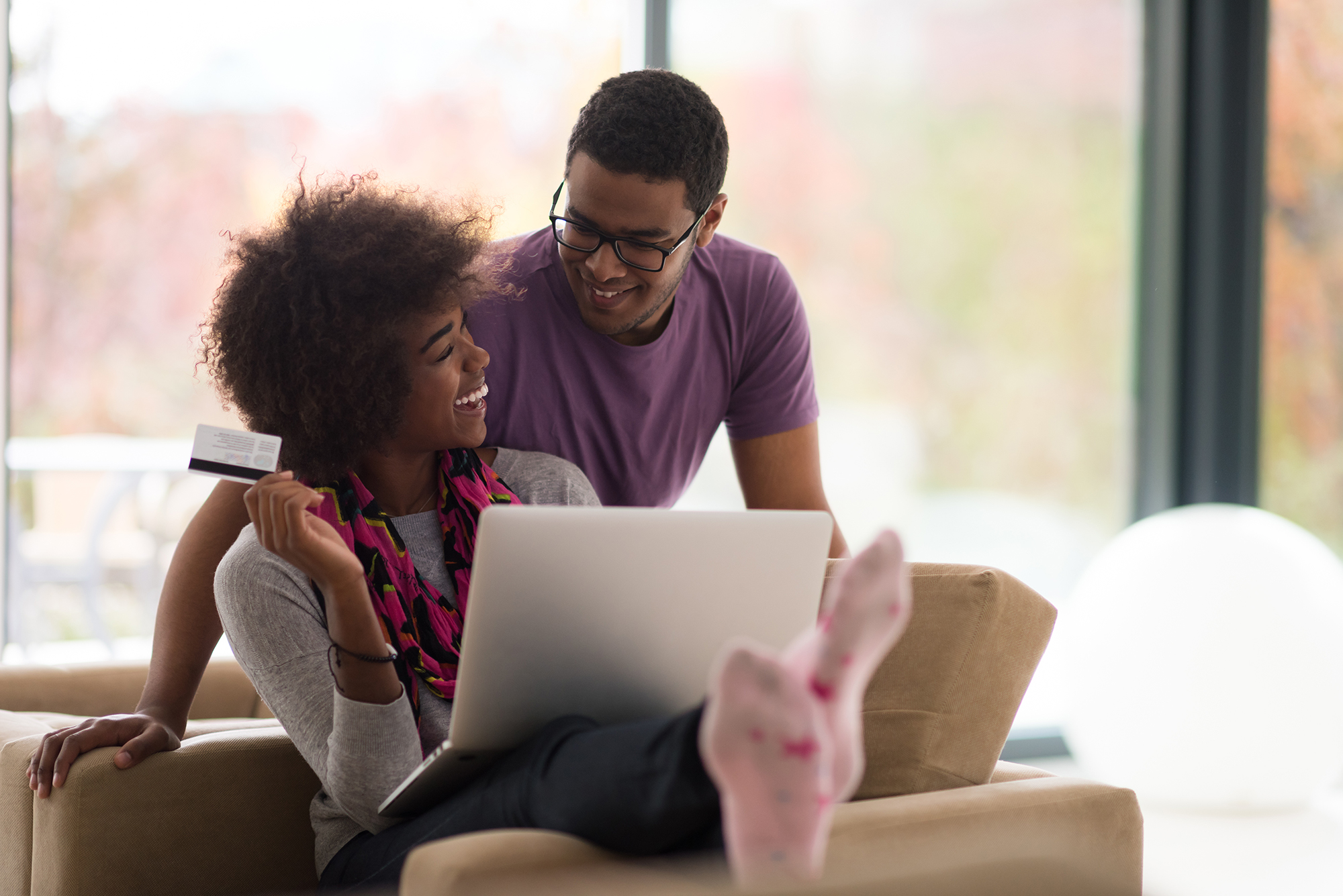 Finally, there's the fact that to get your hands on a 0% card, you'll need to have a good credit record.
Credit card providers don't make a habit of handing out these cards to any borrower – ironically borrowers who would most benefit from breathing space in paying off their debts are the ones who find it most difficult to get their hands on such cards.
You may find that your credit rating is good enough to get a 0% purchase card, but not good enough to get one of the best 0% balance transfer cards.
So, make sure you use an eligibility checker to work out how likely you are to successfully apply for a card without leaving a mark on your credit report.
Improve your chances of getting a 0% card
It's always a good idea to ensure your credit rating is as spotless as possible.
There are a number of simple things you can do to improve your credit rating, which are detailed in this guide.
Still not found the right card for you? View our complete guide to credit cards to see all your options.
Be the first to comment
Do you want to comment on this article? You need to be signed in for this feature