The UK's best and worst mobile phone providers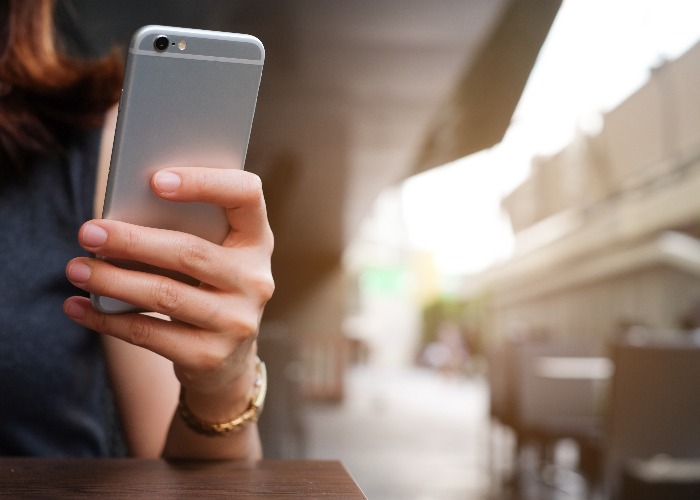 Virgin Mobile and Vodafone are the UK's joint-worst pay-monthly mobile phone providers while Tesco is once again the best, latest complaints figures show.
Virgin Mobile and Vodafone generated the joint-highest number of complaints from pay-monthly mobile customers, new quarterly figures from the telecoms watchdog have revealed.
Ofcom said poor complaints handling, along with various billing and pricing issues, had led to both generating double the industry average number of complaints.
It represents an ongoing trend – the two have now shared 'top' spot on the complaints list in three of the last four quarters. The only exception was the previous three month period when Virgin managed to outdo Vodafone.
If you're fed up with your provider, or simply need a new phone, why not compare deals with Carphone Warehouse? (note: we'll receive a small commission for any purchase you make)
Best and worst: networks ranked
The graphic from Ofcom below highlights how all the major networks compare and covers the three months from July to September 2019, which are the latest figures available.
It's worth pointing out that, while the number of complaints appears low for all mobile providers, these are issues that customers have felt the need to escalate to Ofcom as they've been unable to get their issue resolved directly with their provider.
In other words, the actual number of complaints made directly to network providers will be much higher.
As you can see, BT generated the third-highest number of complaints over the quarter at six per 100,000 customers, which is actually a slight improvement on the last quarter (five per 100,000).
Complaints about Sky, Three and ID Mobile all doubled from two to four per 100,000 customers over the quarter.
It's worth clarifying that Ofcom has rounded up (or down) the numbers in the graphic below for simplicity, which is why ID Mobile comes in below the industry average despite seemingly having the same number of gripes as the other two aforementioned networks.
At the other end of the scale, Tesco Mobile retained its title of best provider, having generated the fewest complaints for the 10th straight quarter. It was followed by EE (two) and O2 (three).
If you're fed up with your provider, here are the easiest ways to cancel your contract and you can search for new mobile phone deals on Carphone Warehouse.
Ofcom complaint figures
Ofcom publishes data on the number of complaints it receives about each of the big telecoms providers, including mobile phone networks, each quarter.
To give you a clearer picture of how the mobile network giants treat their customers, we've listed the complaints figures for the last five quarters in the table below.
Complaints per 100,000 customers over the last 15 months
| | | | | | |
| --- | --- | --- | --- | --- | --- |
| Provider | Q3 2018 | Q4 2018 | Q1 2019 | Q2 2019 | Q3 2019 |
| | 11 | 7 | 6 | 8 | 7 |
| | 8 | 7 | 6 | 6 | 7 |
| | N/A | 2 | 2 | 2 | 4 |
| | 8 | 7 | 5 | 6 | 5 |
| | 4 | 4 | 3 | 2 | 4 |
| | 3 | 3 | 2 | 2 | 3 |
| | 3 | 2 | 2 | 2 | 2 |
| | - | 1 | 3 | 2 | 4 |
| | 1 | 1 | 1 | 1 | 1 |
| Industry average | 4 | 4 | 3 | 3 | 4 |
Mobile coverage
Practically speaking, the most important thing to keep in mind when signing up for any phone contract is the coverage and reception offered bu the operator.
Ultimately, an extremely helpful call centre is of little use if you can't even phone them in the first place!
To make sure you don't live in a particular network's 'blackspot', the links below will take you to each network's coverage map or coverage checker, so you can get a decent idea of the coverage you can expect where you live.
Get paid cashback on your mobile bills
There are a fair few current accounts that pay you cashback on your general spending or at specific retailers, which you can read about here.
If you're specifically looking to earn cashback on your mobile phone contract your best bet is probably the Santander 123 Lite Current Account, which offers up to 3% in cashback a month (capped at £15 from May) in return for a monthly £1 fee.
Find out which other providers you should be dodging by reading The UK's worst pay TV provider, The UK's worst home phone provider and The UK's best and worst broadband providers.
Compare mobile phone deals at Carphone Warehouse
This article contains affiliate links, which means we may receive a commission on any sales of products or services we write about. This article was written completely independently.
Don't waste your time with these ropey providers!
The UK's worst pay TV provider
The UK's worst home phone provider
The UK's best and worst broadband provider
Be the first to comment
Do you want to comment on this article? You need to be signed in for this feature