Easiest way to cancel a UK mobile phone contract and switch providers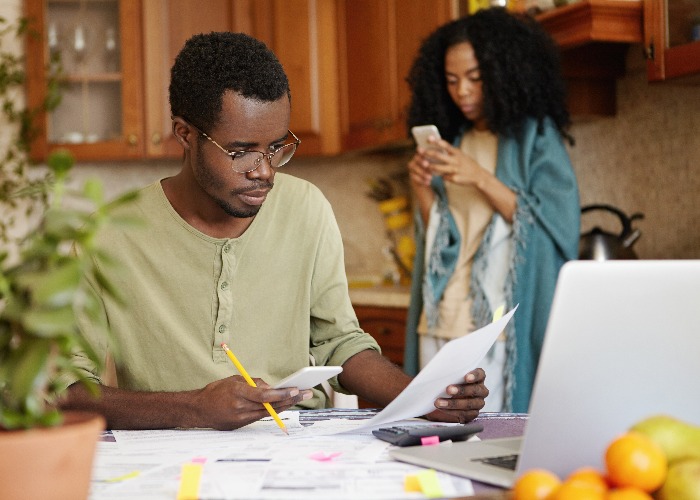 New rules mean you can now cancel your mobile phone contract with a single free text message, yet many of us are still wasting money on rubbish deals. Here's a step-by-step guide to cancelling your existing contract and moving to a cheaper deal.
Knowing when to cancel your phone contract
Mobile phone customers will need to be told when our current contract is about to end under new rules announced by the telecoms regulator, but it will be some time before we actually benefit.
Ofcom wants to avoid people needlessly wasting money paying for a phone they already own by forcing providers to not only remind us that our deal is about to come to an end, but also inform us of the best possible deal (offered by that network) in order to get us switching.
The rules will also apply to broadband, pay TV and landline customers and could see many customers making a huge saving: research conducted by Ofcom found one in seven (14%) of us don't even know whether we're currently tied into a contract or not.
The bad news? Networks will only be required to send out alerts by February 2020.
Out of contract? Search for a cheaper phone or SIM-only contract with Carphone Warehouse
What's changing?
Under the rules, providers will be required to contact us by text, email or good-old letter sometime between 10 and 40 days before a contract comes to an end.
These communications will have to spell out:
how much we're currently paying
the date a contract can be terminated without a penalty
any price change that will automatically come into effect after the date
how much notice we need to give to cancel
the best alternatives, including the prices charged to new customers
Most of us on the wrong deal anyway
The need to switch as soon as possible is heightened by the fact that most of us are paying for more than we need in the first place.
Research from price comparison site uSwitch last year estimated the average person was paying for 3.4GB of data every month that they didn't use.
While some mobile phone providers do allow you to rollover the data you don't use at the end of each month (for a limited time), such as Sky and EE, most of us are simply wasting money on the wrong deal (you can search for cheaper ones here).
Are you actually using too much data? Here's how to cut your usage and avoid hefty charges
If you're out of contract soon, then it's important you move onto the right deal for you. As this will often involve changing networks, the rest of this guide will take you through the steps for switching mobile phone providers as painlessly as possible.
Compare mobile phone deals at Carphone Warehouse
Check your contract status
As mentioned, the first thing to do is to confirm you're definitely able to switch penalty-free.
Here are the contact numbers for some of the major providers:
Three: 0333 338 1001
O2: 0344 809 0202
EE: 0800 956 6000
Vodafone: 0333 304 0191
Pay-monthly contracts typically last between 12 and 24 months, while SIM-only deals usually last 30 days or 12 months. If you are on pay-as-you-go (PAYG) you won't be locked into a contract.
Also, take a look at your current pay TV supplier: Sky, for example, has mobile phone deals reserved for existing TV customers.
Out of contract? Compare mobile phone deals at Carphone Warehouse
Check if your handset is locked
If you have a mobile phone that you took out as part of a contract, check if you can take it with you when you move.
You will be entitled to keep a handset after your minimum term ends or when you pay to cancel the contract, though there could be a minimum term stipulation.
For example, EE states in its terms and conditions that the handset remains EE property until after six months into your contract.
You should check if the handset is 'locked' to your network.
Providers will have different policies about unlocking phones, which allows you to use them with any network.
Some do it for free, while others will only do it after a certain period and charge a fee.
EE, for example, charges £8.99 to unlock a phone for those cancelling their contract early but won't charge customers who have are no longer bound by their contract.
Unlocking a phone can take 10-28 days, so make sure you factor this in when switching to avoid losing service.
Compare mobile phone deals at Carphone Warehouse
How to find the best deal
Once you've figured out where you stand on your current deal it's time to think about the network and tariff you want to move to next.
If you're struggling with service make sure you research which provider can offer you better coverage and take a look at which companies attract the most and least complaints in our guide to the UK's best and worst mobile phone providers.
To make sure you pick the right plan for you, work out how many texts and minutes you will likely need. You might want to look at old bills to see what your usage is like.
If you don't have any to hand, some smartphones will also allow you to check your monthly minutes, texts and estimated data usage.
Next, you should work out what sort of deal could work for you: PAYG, pay monthly or SIM-only. Here's a quick refresher on what they offer and who they are good for:
PAYG
With a PAYG deal, you don't get a phone, inclusive calls/texts/data, there's no credit check, contract or monthly bills. You just top up your account manually and pay for calls/texts/data at your network's rates.
This type of deal is good if you have a phone that you don't use that often or only really need it for emergencies, your credit history isn't great and you don't want to commit to a long contract.
Pay-monthly contracts
With a pay-monthly contract, you usually get a handset and an allowance of inclusive calls, texts and data for a monthly fee. Contracts can last between 12-24 months and require that you undergo a credit check before taking one out.
This type of deal is best if you are likely to make a lot of calls, send lots of texts or use a lot of data on the go. It's also good if you want the latest top of the range handset but can't afford to pay for it outright.
SIM-only
SIM-only deals can offer a happy medium between contracts and PAYG.
They don't come with a handset but you get inclusive calls, texts and data for a monthly fee.
A SIM-only deal makes sense if you make a lot of calls or text and use data, might not have the best credit history (30-day rolling contracts don't normally require a credit check), don't want to be locked into a long contract and have a handset you can use.
You can compare PAYG, pay-monthly and SIM-only tariffs using most price comparison sites or a dedicated service like Carphone Warehouse. It's generally a good ideally to compare prices on at least a couple of sites to get a better idea of how much you should be paying.
Once you've found a new network and deal that suits you and are ready to move, you can initiate a switch.
You can now cancel and switch providers by text
Up until recently, if you wanted to cancel a contract you'd have to phone your provider to explain that you wanted to leave – followed by a hard sell as the salesperson tries to talk you out of cancelling.
Now though, a new 'text to switch' automated system has made moving to a new mobile provider much easier.
Under the system, you will just need to send a free text message to your provider stating you wish to leave instead of having to ring them up.
The provider will then send a text back with a unique code and any other related information to closing your account like termination charges and outstanding handset costs.
If happy with these costs, you then pass on the unique code to the new network which will to switch you over within one working day.
See the diagram below from Ofcom for more information on how it'll work.
To be clear, you can still cancel by phone if you wish – the text to switch service is merely a new alternative.
Don't expect it anytime soon
While it's a welcome move, the bad news is that many of us will have a long wait until we see networks implementing it. That's because Ofcom has given them until July this year to comply.
In the meantime whether you want to save money, need a new handset, are struggling with poor signal strength or are just fed up with the level of service you are getting, here's everything you need to know about changing mobile provider today
Compare mobile phone deals at Carphone Warehouse
Keeping your number or choosing a new one
When switching to a new provider, the process varies slightly depending on whether you want to keep your existing number, as five out of six people do, or whether you're happy to be given another by your new provider.
We'll talk you through the steps for each below, looking at how it works if you want to sort it over the phone or by text.
Compare mobile phone deals at Carphone Warehouse
Keeping your existing number
By phone
To keep your existing mobile number when switching networks, you can phone and ask your current provider for your Porting Authorisation Code or PAC.
Your existing provider should give this immediately to you over the phone or within two hours by text.
Your PAC is normally made up of nine digits and is valid for 30 days. If not used within this time it will expire and you will need to request a new one.
Once you have provided your PAC to your new provider, they will contact your old provider to port your number. This should take one working day.
By text
Simply text 'PAC' to 65075 and your existing provider will respond by text within a minute.
You'll be sent your PAC, which will be valid for 30 days. Your provider's reply must also include important information about any early termination charges or pay-as-you-go credit balances.
You then give the code to your new provider, which must arrange for the switch to complete within one working day.
If you don't want to keep your number
By phone
If you are happy to be given a different number, you just need to contact your new provider to apply for a new service and contact your current provider to end your existing contract.
By text
Sent the word 'STAC' to 75075, and you'll receive a service termination authorisation code, which you can use to ditch your provider.
The text that you'll receive in response must include any important information about early termination charges or pay-as-you-go credit balances.
Compare mobile phone deals at Carphone Warehouse
How long will it take and will I lose service?
It's a good idea to time the end date of your old contract with the start date of your new one to prevent overlap.
You shouldn't lose service while your number is switching networks. Your number will stay active on your old SIM up until it becomes active on your new SIM.
When the number switch is completed you just need to swap your old SIM for your new one with your new network.
Check the SIM you have works in your new phone and that the number has been transferred across.
Your rights if you're not happy
You have 14 calendar days from the date you enter a new contract with a new provider to cancel your request to switch without being charged.
Be the first to comment
Do you want to comment on this article? You need to be signed in for this feature