Aldi, Lidl, Tesco, Sainsbury's, Asda: which is the cheapest UK supermarket?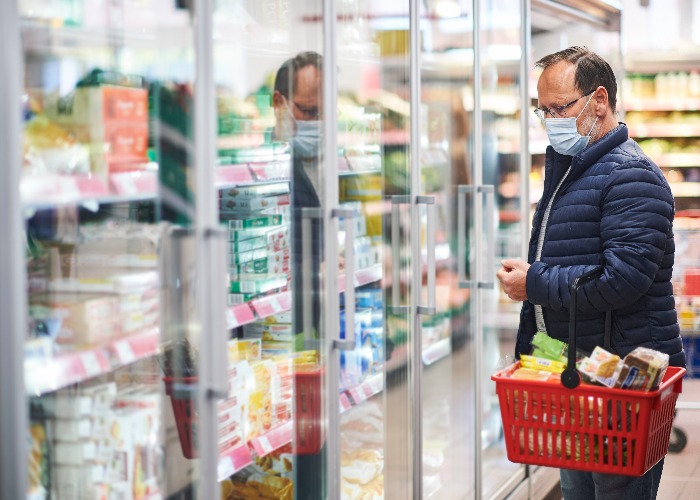 New study by Which? crunched the numbers on which supermarket offers the best bang for your buck, with Lidl coming out top.
A significant portion of the money we spend each month goes to our chosen supermarkets.
This has jumped in recent months too, as a result of the various lockdowns, with Brits attempting to keep fridges and freezers stocked while making fewer trips to the shops.
As a result, finding the best value for money when heading out for your food shopping has rarely been more important.
So which supermarket is the cheapest? Are you better off heading to one of the deep discounters which are becoming more popular within the UK?
The latest supermarket study from consumer champion Which? certainly suggests so.
How are supermarkets judged?
The team at Which? monitors the price each day of 20 items to make up its basic trolley. These include own-brand products like apples, eggs and tomatoes as well as branded items like Hovis wholemeal bread.
It then uses these daily prices to produce an average cost for that trolley of goods for the month.
Of course, when it comes to own-label items, what's on offer isn't identical between the different stores. So Which? adapts the calculations to take into account things like weight and quality.
How the supermarkets compare
| | |
| --- | --- |
| Supermarket | Average trolley price |
| Lidl | £22.48 |
| Aldi | £22.51 |
| Asda | £24.76 |
| Sainsbury's | £25.95 |
| Tesco | £26.10 |
| Morrisons | £26.17 |
| Ocado | £27.87 |
| Waitrose | £29.77 |
The two deep discounters are far and away the cheapest for this basket of goods, working out at a whopping £7 cheaper than if you head to Waitrose.
Own-label large free-range eggs had some of the biggest price gaps, costing £1.15 less at Lidl than Waitrose. Own-label rocket also had a large difference at 86p.
The bigger trolley
Of course, most of us end up picking up a more substantial number of goods when we go grocery shopping, so Which? carries out a similar study with a total of 85 items. That's the original 20 goods and an additional 65 items on top.
These include things like Branston baked beans and Kleenex tissues.
Aldi and Lidl aren't included in this particular study due to the fact that they do not always have the items included in the trolley available to shoppers.
Here's how the bigger trolley costs break down by supermarket.
| | |
| --- | --- |
| Supermarket | Average trolley price |
| Asda | £160.42 |
| Sainsbury's | £165.69 |
| Morrisons | £167.19 |
| Tesco | £173.21 |
| Ocado | £177.39 |
| Waitrose | £181.64 |
Once again, it's clear that you pay a significant premium if you shop at Ocado or Waitrose.
However, it's worth noting that Asda has consistently offered good value, having been the cheapest option for this larger trolley for more than a year. On this occasion it's an enormous £21 cheaper than Waitrose!
Big supermarkets making a comeback
Data from Kantar Worldpanel on the market share of the nation's various supermarkets showed that, before the effects of the pandemic, shoppers were gradually turning away from the big names, in preference for smaller challengers which may be kinder on their bank balance, without needing to compromise on quality.
There's no avoiding the fact that the bigger supermarkets have seen a resurgence in popularity though, in no small part due to the fact that they can actually offer grocery deliveries, making them a more attractive option.
For example, since March 2020 Tesco has seen its market share grow from 26.8% to 27.1%, while Asda has grown from 15% to 15.1%.
By contrast, Aldi's market share dropped from 8.2% to 7.8% while Lidl's went from 6.1% to 5.8%.
Be the first to comment
Do you want to comment on this article? You need to be signed in for this feature