Aldi, Lidl, Tesco, Sainsbury's, Asda: which is the cheapest UK supermarket?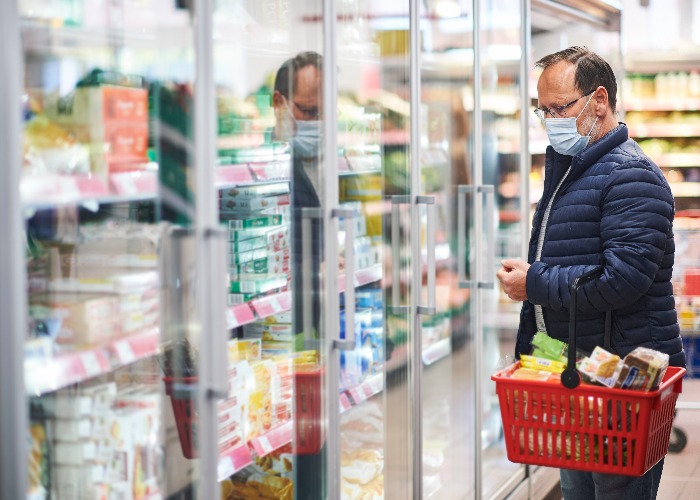 New study by Which? crunched the numbers on which supermarket offers the best bang for your buck, with Aldi coming out top.
A significant portion of the money we spend each month goes to our chosen supermarkets.
This has jumped in recent months too, as a result of the lockdown, with Brits attempting to keep fridges and freezers stocked while making fewer trips to the shops.
As a result, finding the best value for money when heading out for your food shopping has rarely been more important.
So which supermarket is cheapest? Are you better off heading to one of the deep discounters which are becoming more popular within the UK?
The latest supermarket study from consumer champion Which? certainly suggests so.
How are supermarkets judged?
The shopper team at Which? tracks the prices of 32 items across a month.
The shopping list brings together the combination of branded items, like Nutella Hazelnut Chocolate Spread and Yorkshire Tea, with own-label items like pasta, lettuce and milk.
Obviously, these are not identical between different stores, so the Which? team breaks down the data on things like weight and relative quality so that they can be more easily compared.
The average price of this shopping list is then calculated, ignoring special offers but not multibuys, across the month.
It then adds a further 71 items for its 'larger trolley' analysis of the big supermarkets, which include a greater number of branded items ‒ such as Branston baked beans and Flash cleaning spray ‒ which it says aren't typically available all year from the deep discounters, hence their exclusion from this second table.
Comparing shopping baskets
Here's how the different supermarkets measure up for the smaller shopping trolley of 32 items according to the Which? study for October.
Aldi ‒ £27.13
Lidl ‒ £31.59
Asda ‒ £33.85
Morrisons ‒ £35.17
Tesco ‒ £35.51
Sainsbury's ‒ £37.44
Ocado ‒ £43.67
Waitrose ‒ £44.13
As you can see, there's a significant difference depending on which supermarket you visit, with a bill of an extra £17 if you head to Waitrose rather than Aldi.
Now for the bigger shopping trolley, filled with a whopping 103 items.
Asda ‒ £181.69
Sainsbury's ‒ £189.18
Tesco ‒ £199.76
Morrisons ‒ £199.96
Waitrose ‒ £210.43
Ocado ‒ £211.49
Interestingly, Which? noted that it was not able to include as many items as usual in its mega-trolley this month as a result of there being fewer Ocado-branded products for sale, which it suggested was down to the firm focusing more on M&S-branded items, which it started selling back in September.
Turning away from the big supermarkets
Data from Kantar Worldpanel on the market share of the nation's various supermarkets demonstrates the way that shoppers are gradually turning away from the big names, in preference for smaller challengers which may be kinder on their bank balance, without needing to compromise on quality.
The bigger names have seen their market share drop since the start of 2019.
Tesco, for example, has experienced a drop from 27.7% to 26.9%, while similar drops have taken place for the likes of Sainsbury's (15.9% to 14.9%) Asda (15.3% to 14.4%) and Morrisons (10.6% to 10.1%).
By contrast, Aldi has seen its market share grow from 7.5% to 8%, while Lidl's has increased from 5.3% to 6.1% over the same period.
It isn't just a question of price either, with Ocado's market share growing from 1.2% to 1.8% too.
Be the first to comment
Do you want to comment on this article? You need to be signed in for this feature