Aldi, Lidl, Tesco, Sainsbury's, Asda: which is the cheapest UK supermarket?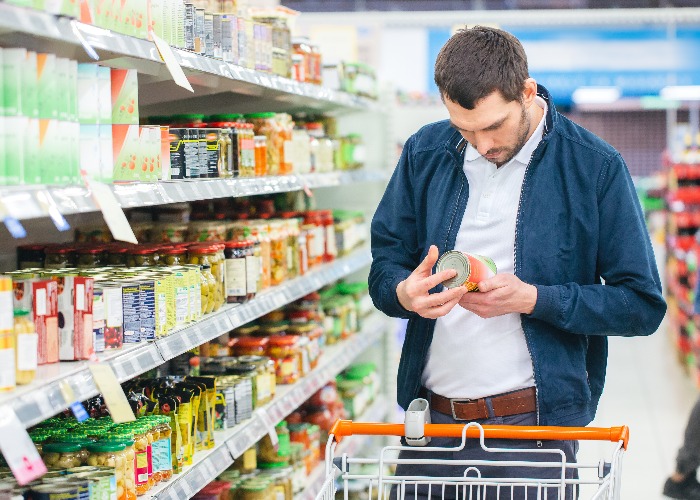 New study by Which? crunched the numbers to find the cheapest UK supermarket, with Aldi coming out top.
A significant portion of the money we spend each month goes to our chosen supermarkets.
As a result, finding the best value for money when heading out for your food shopping has rarely been more important.
So which supermarket is the cheapest? Are you better off heading to one of the deep discounters which are becoming more popular within the UK?
The latest supermarket study from consumer champion Which? certainly suggests so.
How are supermarkets judged?
Throughout June the team at Which? monitored the price each day of 52 items to make up its basic trolley.
These include items like seedless grapes, white bread and tea bags, as well as branded items like Heinz Baked Beans and Dolmio sauce.
It then uses these daily prices to produce an average cost for that trolley of goods for the month.
Of course, when it comes to own-label items, what's on offer isn't identical between the different stores. So Which? adapts the calculations to take into account things like weight and quality.
How the supermarkets compare
Here's how the various supermarkets included in the study shape up, based on this basket of items:
| | |
| --- | --- |
| Supermarket | Basket cost |
| Aldi | £75.61 |
| Lidl | £76.99 |
| Asda | £85.22 |
| Tesco | £86.63 |
| Sainsbury's | £87.24 |
| Morrisons | £91.03 |
| Ocado | £97.50 |
| Waitrose | £101.14 |
As you can see, there's quite the contrast there between the deep discounters and the more premium outlets like Ocado and Waitrose. Indeed, they cost around £25 more than the cheapest outlets.
At the top end of the table, Aldi slides into first place when it comes to delivering best value. It's the first time in seven months in which it has been able to surpass its deep discounter rival Lidl.
The bigger trolley
Of course, most of us end up picking up a more substantial number of goods when we go grocery shopping, so Which? carried out a similar study with a total of 104 items.
That's the original 52 goods and an additional 45 items on top.
This larger shopping list includes more branded items, like Cathedral City cheddar and Andrex loo roll.
And as they aren't always available at the deep discounters, Aldi and Lidl aren't included in this study.
Here's how the supermarkets compare on the larger shopping basket:

| | |
| --- | --- |
| Supermarket | Basket cost |
| Asda | £336.89 |
| Sainsbury's | £349.56 |
| Morrisons | £356.29 |
| Tesco | £357.76 |
| Ocado | £376.84 |
| Waitrose | £385.27 |
Yet again Asda came out cheapest for the largest shopping trolley. This is very much the usual state of play, with the supermarket taking top spot every month dating back to January 2020.
Where do we want to shop?
The bigger supermarkets were particularly attractive to many of us over the last few years, in part due to the fact that they offered delivery or click and collect services.
In the middle of a pandemic, with many people uneasy about shopping in-store, that was a compelling proposition.
But there are signs that with the pandemic largely behind us, and the cost of living crisis taking hold, we are starting to shop around a little more.
Since the turn of the year, some of the big-name supermarkets have seen their market share drop, according to the Kantar WorldPanel regular research which looks at precisely this issue.
Tesco for example has seen its market share move from 27.9% to 27.3%, Sainsbury's has fallen from 15.6% to 14.9%, while Asda has dropped from 14.4% to 13.7%.
This is in marked contrast to the likes of Aldi and Lidl, which have seen their market shares grow by 1.2 percentage points and 0.7 percentage points respectively.
The message seems pretty clear ‒ shoppers are more than happy to give the challenger names a go in a bid to get better value for money, a drive that's only likely to continue as the cost of living crisis truly takes hold in the months ahead.
Be the first to comment
Do you want to comment on this article? You need to be signed in for this feature