Expert share tips this week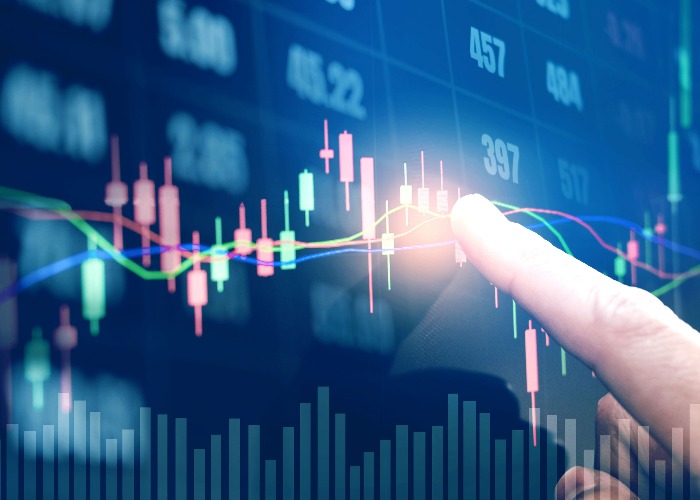 Here's your round up of how the experts view key stocks this week.
JD Sports, Morrisons and Kingfisher are among the companies under the spotlight this week.
1. JD Sports – HOLD
Symbol: JD.L
Index: FTSE 100
The sportswear retailer has beaten market expectations with a 47% rise in revenue that include a 10% increase in like-for-like UK sales.
European growth is encouraging and it's bringing forward plans to open a warehouse in Belgium due to Brexit, according to Ian Forrest, investment research analyst at The Share Centre.
"The solid increase in UK sales and reassuring comments on the store network are good news for investors," he said.
2. 888 Holdings – BUY
Symbol: 888.L
Index: FTSE 250
The online gaming operator has pleased the market by announcing a 23% like-for-like growth in UK revenue as part of its interim results.
In the face of regulatory pressure, it has changed the product and marketing focus of its UK business and restored it to healthy growth, according to Ivor Jones, an analyst at Peel Hunt.
"Overall numbers were in line and we are not changing forecasts today but there is plenty about which to be optimistic.
Plan your portfolio at the loveMONEY investment centre (capital at risk)
3. Morrisons – HOLD
Symbol: WM.L
Index: FTSE 100
The supermarket's results have shown like-for-like revenues grew by just 0.2% in comparison to the 4.9% during the same period last year.
Helal Miah, investment research analyst at The Share Centre, remains wary of the intense competition in the sector.
"At best we can only recommend a 'Hold' for investors willing to accept a medium level of risk," he said.
4. Mitchells & Butlers – ADD
Symbol: MAB.L
Index: FTSE 250
The pub and restaurant operator is expected to announce like-for-like sales have increased by up to 3.5% when it gives its trading update later this month.
Douglas Jack, an analyst at Peel Hunt, expects the company to remain focused on improving operations and efficiencies, maintenance capex and debt reduction, rather than expansion.
"After a 50%+ surge in the shares over the past four months, we are moving our recommendation from 'Buy' to 'Add'," he said.
Tired of rubbish saving rates? View your investing options (capital at risk)
5. Kingfisher – HOLD
Symbol: KGF.L
Index: FTSE 100
The DIY retail group has seen a marked contrast in the performance of its different businesses, with Screwfix in the UK doing well while the French operations have struggled.
Analysts at The Share Centre aren't expecting to hear this have changed much when the company announces interim results on Wednesday.
However, it suggests that the company is in need of some good news for investors, as can be seen in the struggling share price.
The information included in this article does not constitute regulated financial advice. You should seek out independent, professional financial advice before making an investment decision.
Read more on loveMONEY:
A stock market millionaire's top tips
Beginner's guide to Stocks & Shares ISAs
Be the first to comment
Do you want to comment on this article? You need to be signed in for this feature