Premium Bond alternatives: savings accounts that includes entry into prize draw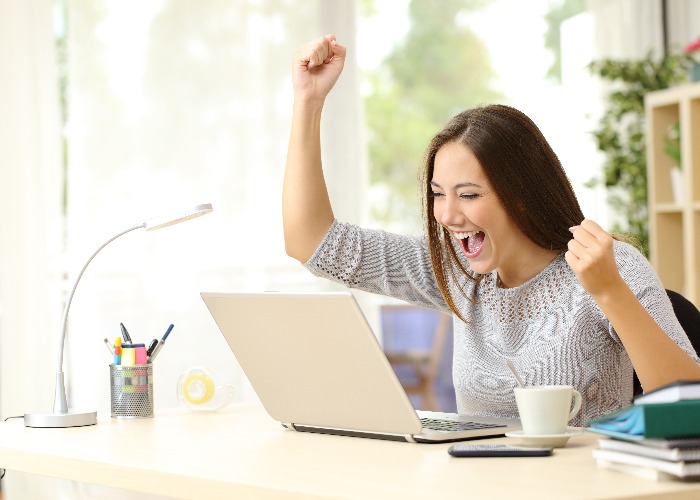 NS&I has had to bring in new staff to cope with the flood of savers leaving the bank, so should you join the exodus? Here are the best Premium Bond alternatives.
National Savings & Investments (NS&I) is having a tough time.
The Government-backed bank, an institution in saving in the UK, has been forced to go on a bit of a hiring spree, adding new call centre staff, as it is struggling to keep up with the level of demand from savers.
The trouble is, those savers aren't looking to save more money with NS&I ‒ they are trying to get their cash out.
Such is the rush to leave that savers are facing lengthy delays to get hold of their money from NS&I.
Why savers are turning their backs on NS&I
The reason so many savers are opting to move their cash is because of the dramatic changes to the saving rates offered on NS&I's various deals, which have taken effect this week.
On its Income Bonds, for example, NS&I has sliced the rate from 1.15% to just 0.01%, while the rate paid on the Direct Saver has plunged from 1% to 0.15%.
It's a similar story with the bank's fixed-rate accounts ‒ the one-year Guaranteed Growth Bond rate has fallen from 1.10% to 0.1% while the five-year version has seen its return drop from 1.65% to 0.55%.
Of course, the most famous account offered by NS&I is the Premium Bond, the nation's favourite savings account and that hasn't been free of the changes either.
Premium Bonds don't actually pay interest, with savers instead entered into a monthly draw offering prizes of up to £1 million. However, the prize rate ‒ effectively how many prizes are on offer ‒ has been sliced from 1.4% to 1%.
It means that a saver's odds of winning anything with a £1 bond has dropped from 24,500 to one to 34,500 to one, with around one million fewer prizes on offer.
For a full rundown of the changes, check out our comprehensive round-up.
We don't want your business
It's not exactly been an easy time for savers.
But NS&I has been something of a beacon of hope, maintaining decent interest rates while rival providers fell over themselves to slash the returns.
The trouble is that it has been too successful. Its initial target for the money it wanted to bring in from savers for 2020/21 was £6 billion, but this was ramped up to £35 billion in July.
However, it still smashed that revised target within six months.
NS&I always has a bit of a balancing act to handle.
The fact that it is backed by the Government ‒ meaning that every penny saved is protected ‒ always makes it an attractive option, but it has to not only consider savers but also taxpayers and the wider market when designing its products.
And that's why it's been forced to slash the rates on offer from its various accounts.
The message is pretty clear ‒ it simply doesn't want the business from savers anymore.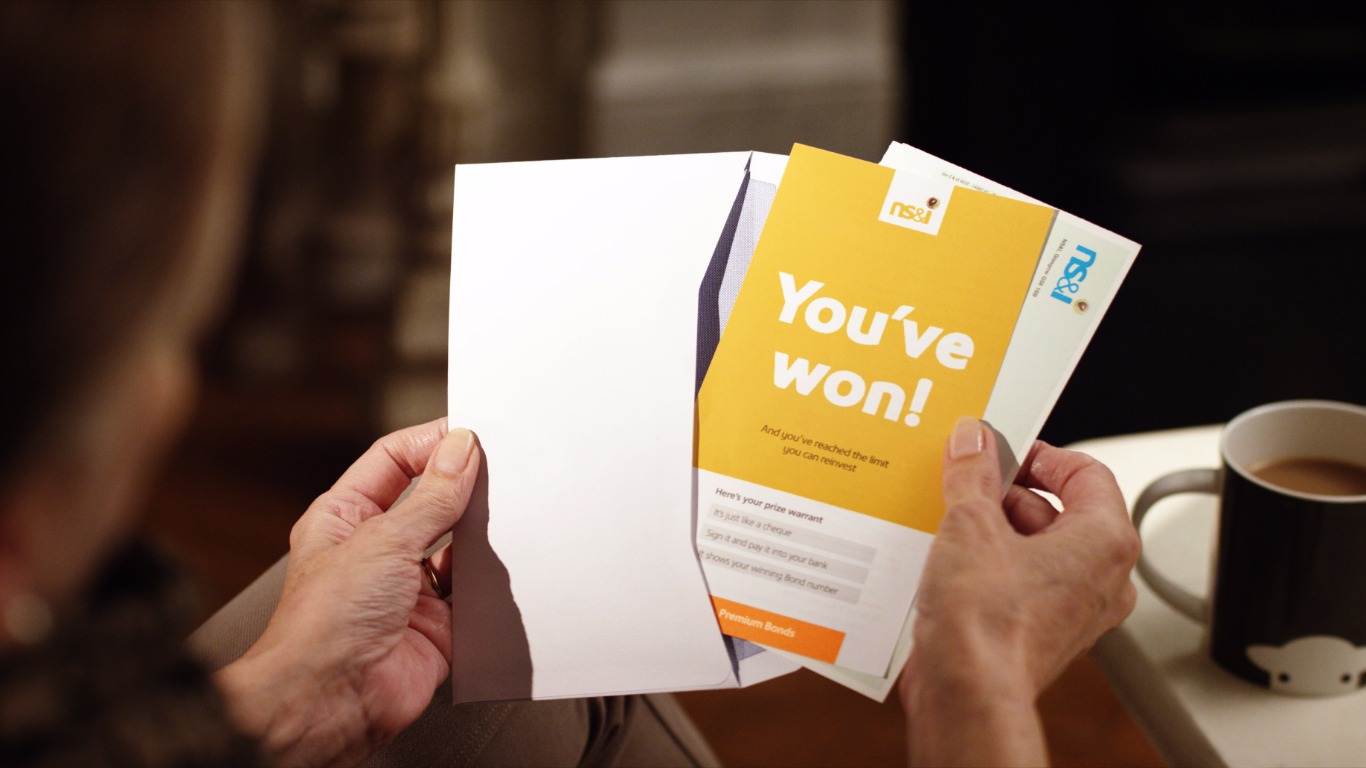 Should you join the exodus?
I can certainly understand why savers are heading for the door. The rates being paid by those traditional savings rates are frankly laughable.
But I'm less convinced by the idea of ditching Premium Bonds.
Let's be honest, they are always a gamble ‒ it's all too easy to hold onto them for years on end and never actually win a prize.
Yet that's always been the case, and given the state of the rest of the savings market, quite frankly that 1% rate looks more attractive to me right now.
As a point of comparison, the best notice savings account now pays just 0.8% and you'll have to wait three months to access your cash if you need it, while the best easy access account pays 0.5% (note: the table-topping Marcus currently pays 0.7% but this is falling to 0.5% on 11 December).
If it's a choice between getting a guaranteed 0.5% return or having a gamble, I think I'd be tempted to see if my luck is in.
Premium Bond alternatives
Of course, Premium Bonds aren't the only type of savings account that offers savers the chance to boost their returns by winning a cash prize.
Let's take a look at some of the others.
Windfall bonds
Family Building Society has relaunched its windfall bonds. Windfall bonds offer holders the chance to get something back on their cash in two distinct ways.
The first is the old-fashioned way, through the payment of interest.
Each bond requires an investment of £10,000, and then earns interest at the Bank of England's Base Rate.
That isn't exactly a rate to set the heart racing, given it is currently sat at just 0.1%, though there are an awful lot of savings accounts at the moment paying a similar rate.
No, the real attraction of the windfall bond is the fact that each bond is entered into a monthly prize draw, meaning your savings pot puts you in with the chance of walking away with thousands of pounds in prize money.
There's one top prize of £50,000, two prizes of £10,000, three prizes of £2,500 and then 15 prizes of £1,000.
Family Building Society says it allocates 15,000 'tickets' for the draw each month ‒ even if there aren't that many windfall bondholders ‒ so you're looking at a one in 714 chance of winning a prize in any given month.
You don't need to do anything to claim your prize should your number come up either, as Family Building Society will contact you.
What's more, if you decide you want to get your money out of the bond, you can do so after 35 days notice without any charge.
The Halifax Prize Draw
There are other providers that offer the chance to win prizes when you save with them too, notably Halifax which operates a prize draw each month.
There are three tiers of prizes: three winners get the top prize of £100,000, 100 winners bag a £1,000 prize, and 1,500 winners get a £100 prize.
To qualify, you need to have more than £5,000 in a qualifying Halifax savings account for a whole month.
This could be in a single account, or across multiple accounts in your name, while most Bank of Scotland branded savings accounts qualify too.
You will then need to register in order to be entered into the draw, which you can do through Halifax's online banking, mobile banking or in branch.
Halifax will then get in touch if you win.
Nationwide Start to Save
Nationwide Building Society has its own prize draw scheme, aimed firmly at those just starting out with putting a few quid aside.
The Start to Save account pays a rate of 1% interest and allows savers to increase their balance by up to £100 each month.
There is then a prize draw four times a year, offering winners a further £100. To qualify you will need to have topped up your balance by between £50 and £100 in each of the previous three months.
The actual number of inners will vary, since the prize fund is worked out at 1% of the total increase in the balances of all qualifying Start to Save accounts over those previous three months.
As a result, your chances of winning can vary from one in 34 to one in 67.
Be the first to comment
Do you want to comment on this article? You need to be signed in for this feature