Sharing economy: how to make money from your home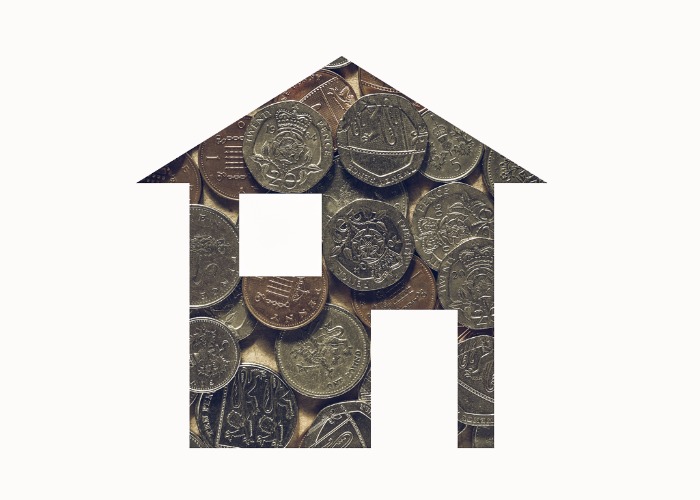 Fancy earning more than £1,000 a month from the unused areas of your home? It's time to get involved in the sharing economy.
Make money from your home
There's always been money in bricks and mortar.
However, to get your hands on any of that cash you generally have to do something pretty drastic like remortgage, rent it out, or sell up.
Not any more though.
Become a part of the 'sharing economy' and you could net yourself an extra paycheque each month.
The sharing economy is a way of making money by letting assets to other individuals or businesses - this could involve sub-letting an office as a co-working space, temporarily letting out a spare room in your house, or even offering up your driveway as a paid-for parking space.
So if your living room is rarely lived in until the evening, or your driveway is deserted during office hours, here's how you can use them to turn a quick profit...
Boost your earnings even more with a cashback credit card
Rent out your driveway
Potential earnings: up to £139 per month (£1,670 a year)
Parking is at a premium in the more congested parts of the country, so if you live near a busy town, city, or business area, you could make over £2,000 a year just by leasing your driveway to commuters.
Using the ParkLet Price Guide Tool, we found that renting out a driveway in an area around the London Docklands could net you between £141 and £174 per month, which adds up to between £1,692 and £2,088 a year - not a bad little earner for doing nothing more than letting people park at your house.
Obviously, prices vary depending upon the demand in your area and the part of the country you live in.
Letting a driveway in Liverpool Docklands, for instance, could pull in between £95 and £115 a month, or £1,140 to £1,380 a year - but it's certainly worth considering if you live on a commuter route.
Fees: 20% commission + VAT, and a one-off £25 + VAT admin fee deducted from your earnings.
Rent out your living room
Potential earnings: up to £680 per month (£8,160 per year)
The UK is home to an estimated 4.8 million freelancers, 1.65 million of which freelance full time - that's a lot of people looking for a workspace, many of which may well be looking to get out of their own home but can neither afford an office nor the constant stream of caffeine required to camp out in a coffee shop.
So if you've got a spare room you can rent out, or find the living room is free for the best part of the day, you could earn upwards of £160 a month by renting it out as an office space.
Sign up to a site like Vrumi or OfficeRiders to list your space and get matched up with suitable co-workers.
Your home will need a good WiFi connection, a reasonable space to work in, and maybe access to the kettle, but you can set the business hours and the daily rates - which tend to start at £40 a day.
Fees - varies by site, but Vrumi charges 5% - 15% commission
Rent out your spare room
Potential earnings: up to £3,000 per year
Airbnb is the site that really kicked-off the sharing economy culture, and is aimed at anyone who has the capability to let out their home to anyone that needs a room for a few nights and doesn't want to pay the premium rate for a hotel.
Ideal if you live in or around a busy city centre or any tourist attractions, or within easy reach of a major sporting or cultural event, the family holiday could essentially pay for itself while you're away from home. You can estimate how much you could earn here.
Read: How to maximise your income from Airbnb
If you don't mind someone living with you on a more permanent basis you could, of course, take in a lodger. You can advertise the room on a site like Spareroom.com or Gumtree.
Fees - For Airbnb, there is a host fee of around 3%. This includes a Host Guarantee with up to £790,000 ($1 million) worth of insurance cover.
If you want to rent out a room on Spareroom.com or Gumtree, placing an ad is technically free but you're far more likely to succeed with a paid placement.
Rent out your loft, cellar or garage
Potential earnings: up to £240 per month (£2,880 a year)
If you've got any empty space in the loft, cellar or garage, you can rent it out as storage space and easily net yourself in the region of £1,000 a year, for doing nothing more than ensuring it remains dry and rodent-free.
List your storage space on Stashbee and you could earn up to £300 a month from a garage or basement and £150 from a loft. Another option is Storemates.
Fees - Stashbee charges the storer a fee of 20%. Storemates charges a 15% fee, but this is paid for by the storage seeker.
Boost your earnings even more with a cashback credit card
Rent out your garden
Potential earnings: up to £10 per night
If you've not got an entire house, or even a spare room to rent out as accommodation - or maybe you just don't fancy having strangers in your house - you could rent out your garden as a camping space.
Again, this is ideal if you live in or around a busy city centre or any tourist attractions, or within easy reach of a major sporting or cultural event.
Campinmygarden.com allows you to list your garden space for free and recommends you charge between £5 and £10 per night, and provided you have outside access to running water and toilet facilities, you need never even meet the people you're sharing your garden with.
If you don't, you'll need to offer access to the facilities in your house.
You can rent your garden out the whole year if you want, but if we work on Airbnb's 33 night typical annual letting time, letting people camp at the back of your house could pull in between £165 - £330 per year.
Fees - no fees are charged to the host.
Tax considerations, fees, insurance & more
The first thing to factor in is the tax implications of making money from your home. The good news is there are a number of tax breaks for so-called 'micro-entrepreneurs'.
Back in August 2015, the Government increased tax-free earnings to £7,500 for Airbnb hosts or anyone letting out furnished accommodation in their home via the rent-a-room scheme.
Since April 2017, homeowners in the UK no longer need to declare the first £1,000 they earn from property-related income each year.
There's another £1,000 tax break for anyone else that offers a service or product on a different sharing economy platform.
Don't forget about the potential insurance implications.
If you're letting out your house for business use, you'll not only need to make changes to your home insurance policy, you'll most likely need to also take out public liability insurance in case anyone you're renting a space to injures themselves while working there.
You may also see an increase in your gas and electricity bills, and you may have to upgrade your broadband to cope with the higher demands that'll be placed on it.
Once all this is factored in though, you could earn over a thousand pounds a month just by making use of any unused rooms - so your bricks and mortar could house more money than you ever imagined.
Be the first to comment
Do you want to comment on this article? You need to be signed in for this feature