How to insure your income: Critical Illness, MPPI and Income Protection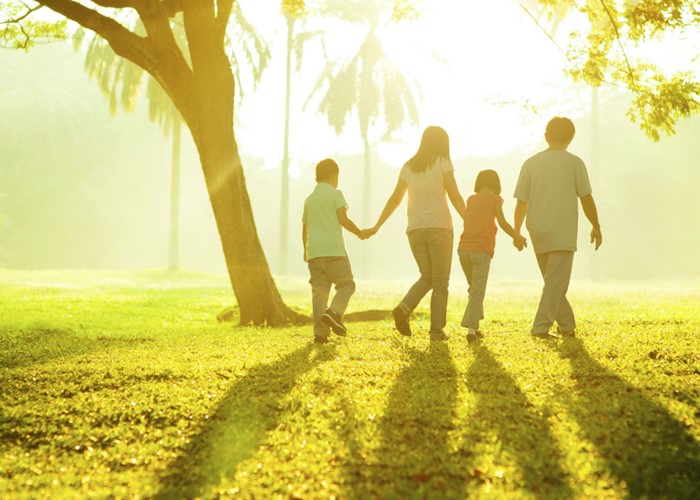 It pays to have an income protection plan in place in case you lose your job or become sick and unable to work.
Why you need to protect your income
What would you do if you lost your job or became too sick to work?
Would you be able to pay the mortgage, or cover your general costs like food and keeping the electricity on?
As a nation, far too many of us have absolutely no answer to those questions.
So let's put that right, and get a plan in place today. What are your options for protecting your income?
Get a private health insurance quote today
Building up an emergency savings fund
A good first step is to build up a savings safety net that you can turn to in an emergency.
You'll need to be able to access that cash quickly, so don't stick it in a lengthy bond or illiquid investment.
Squirrelling away a few pounds every month can make a real difference – a regular savings account might be a useful place to start.
Switch your current account to first direct and not only will you get a £100 bonus, but access to a 5% regular savings account as well.
Statutory Sick Pay
All employers are obliged to offer Statutory Sick Pay (SSP) if you are unable to work.
You can get £89.35 per week if you're too unwell to work, if you have been off work for at least four days in a row. It is paid for up to 28 weeks.
SSP is paid in exactly the same way as your salary, and you will still have to pay tax and National Insurance.
However, according to Citizens Advice some employers are using shady tactics to avoid having to pay out, for example cancelling people's shifts after they had called in sick.
Speaking to The Sun, Gillian Guy, chief executive of Citizens Advice said: "Although some employers make genuine mistakes working out whether workers are eligible, others are trying to confuse people about their rights so they can get away with not paying up."
According to guidance from the Government, the best way to claim statutory sick pay is to tell your employer in writing.
If you're off sick for more than seven days, you'll need a note from your GP.
If your employer still isn't paying up, then you can take your case to the HMRC statutory payment dispute team.
Income Protection
Income Protection is an insurance product which pays out a portion of your salary should you find yourself unable to work.
It comes in three main forms: accident and sickness only, unemployment only, and a comprehensive accident, sickness and unemployment version.
Income Protection allows you to protect up to 70% of your gross salary (generally tax-free), and pays out on a monthly basis.
You can choose to insure a smaller amount of your salary, which will mean cheaper monthly premiums.
It's particularly popular with self-employed people and those who have dependents who would be in a tricky financial spot should they lose their job.
Policies are split into two terms. Short-term income protection will provide you with a payout if you're unable to work for a set period of time, typically between six and 12 months.
Long-term income protection provides cover until you are able to return to work, until you reach a certain age, or until you die, depending on the policy.
Your premiums will vary depending on the type of income protection policy you go for.
With a guaranteed income protection policy, your premiums remain the same for the entire lifetime of the policy, unless at any point you opt to increase your level of cover.
You can compare Income Protection policies by clicking this link to Active Quote.
Critical Illness
Critical Illness is another insurance product, usually sold alongside life insurance rather than as a standalone product.
As the name suggests, it will pay out a lump sum if you develop a severe illness.
This is useful as some ailments will make it difficult for you to continue working.
Inevitably, it isn't quite as simple as that though. While your Critical Illness policy may cover things like cancer, kidney failure or a stroke, it may only pay out when the issue reaches a certain severity.
The exact list of illnesses covered – and when you can get a payout – varies between insurers, so it's important to do your research and read the small print before signing up for any policy.
Making use of a financial adviser is not the worst idea either – not only will they be on top of the variances between insurers in terms of the small print, they will also have a better idea of how reliable each insurer is in actually paying out on claims.
That said, official figures show that payouts are actually very high on Critical Illness.
Most insurers pay out on more than 90% of claims, with non-disclosure the biggest reason for a claim being turned down.
In other words, make sure you are entirely upfront about your medical history when taking out a policy.
Yes, it may make your premium a little more expensive, but at least it improves your chances of making a successful claim down the road.
Get a life insurance policy today: compare quotes with Active Quote
Mortgage Payment Protection Insurance
I know, the words 'Payment Protection Insurance' are a worry, right?
But Mortgage Payment Protection Insurance (MPPI) is rather different to traditional PPI, and hasn't been the subject of a major scandal, so that's something.
The idea is very simple. If you lose your job or become ill and unable to work, the MPPI policy will cover your repayments.
Typically MPPI policies will pay out around 65% of your usual salary, and cover payments for up to two years.
Policies can be pretty complex so if you think you would benefit from an MPPI policy it's generally a good idea to have a chat with an financial adviser or broker.
Be the first to comment
Do you want to comment on this article? You need to be signed in for this feature