Where to get free debt advice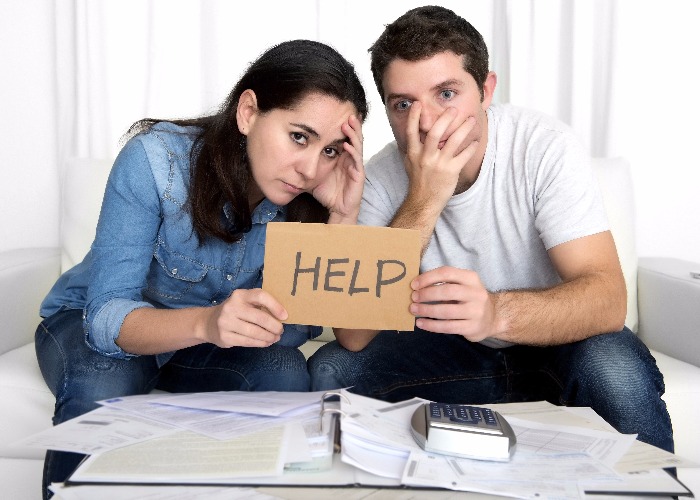 Debt advice doesn't have to cost you. Here, we highlight nine of the most useful debt services – all of which are absolutely free.
Why you should get debt help now
Financial trouble can really grate on a person, causing them physical and mental distress. That's why it's best to get problems seen to early before they become unmanageable.
Fortunately, there are plenty of organisations who are there to help you.
Advice in person
We'll start by looking at the charities that offer advice in person.
Citizens Advice
Many of us are probably familiar with Citizens Advice which provides free, confidential and independent advice from over 3,500 locations including in bureaux, GP surgeries, hospitals, colleges, prisons, and courts.
Every Citizens Advice Bureau is a registered charity which relies on trained volunteers.
Advice is available over the phone or face-to-face, and it's also possible to arrange home visits and email advice in some cases.
The Citizens Advice service helps people resolve their debt, benefits, housing, legal, discrimination, employment, immigration, consumer and other problems and is available to everyone regardless of race, gender, sexuality, age, nationality, disability or religion.
Advice UK
Advice UK operates a network of free, independent advice centres. It has a membership of almost 1,000 organisations, and its members work in some of the poorest parts of the UK, helping people to solve legal and social welfare problems.
To find your nearest member agency, visit the AdviceUK website.
Christians Against Poverty
Finally, Christians Against Poverty is a debt counselling charity run through a network of 260+ churches around the UK. It tackles all types of debt – outstanding rent/mortgage, bills, credit cards, loans, etc.
The charity gives a free service helping everyone regardless of age, gender, faith, background or income.
"Every client is seen in their own home where the service is explained in full. CAP's professional caseworkers at their head office negotiate with creditors and set up a budget for repayment – or handle insolvencies.
"Everyone is offered ongoing support and encouragement from their local centre until the day they are debt free," CAP says.
Depression and debt: how your mental health links with your money problems
Over the phone or online
Not everybody wants to discuss their debt issues in person though. The following groups offer their debt advice over the phone or online, so if you don't want to discuss your debt face-to-face, these are the organisations to consider.
StepChange
StepChange (formerly the Consumer Credit Counselling Service, or CCCS for short) is a registered charity providing free, impartial debt advice.
The StepChange helpline is open 8am to 8pm Monday to Friday and 8am to 4pm Saturday on 0800 138 1111, or you can visit its online debt counselling service, Debt Remedy, anytime day or night.
If you're worried about your finances, StepChange Debt Remedy can help to provide you with the most appropriate solution, whether this is a debt management plan, debt relief order, Individual Voluntary Arrangement, or bankruptcy.
The online service asks a series of questions about your household, income and expenditure, and then you'll be provided with a Debt Remedy tailored to your personal circumstances. This process will take 20 minutes and you don't need to provide your name – and of course it's free.
The National Debtline
The National Debtline is a national helpline offering debt advice for people living in different parts of the country. Because the law regarding debt differs depending on whether you live in England, Wales or Scotland, you can be reassured you'll be receiving advice specifically targeted to you.
You can call National Debtline on 0808 808 4000 9am to 9pm Monday to Friday, and 9.30am to 1pm Saturdays.
The service provides self-help advice to its callers and also produces written self-help packs and fact sheets. It also offers advice with the setting up of debt management plans and debt relief orders.
Payplan
Payplan offers free advice to people living in the UK on debt and budgeting. This includes free debt management plans and Individual Voluntary Arrangements (IVAs) without upfront fees.
You can call Payplan free on 0800 280 2816 or use its online Debt Help Form which offers a quick and easy way to get free debt advice from experienced professionals. The form should only take about five minutes to complete.
Shelter
Shelter offers free confidential advice on housing, debt, welfare benefits, care and health needs (including disability rights and entitlements).
If you live in England, you can call the housing advice helpline on 0808 800 4444. Phone lines are open 8am-8pm Monday to Friday, and 8am-5pm Saturday to Sunday. Calls are free from UK landlines and most mobiles.
You can call the same number if you live in Scotland, but phone lines are only open 9am-5pm Monday to Friday.
If you live in Wales, you need to call 0845 075 5005. Lines are open 9.30am-4.30pm Monday to Friday.
There is no direct service in Northern Ireland but you can find a list of useful phone numbers on the charity's website.
Q&A on lovemoney.com
Here at lovemoney.com, we offer a Q&A service where you can ask a question of the extremely knowledgeable lovemoney.com community, and get an answer, totally free.
It's easy to ask a question, and you can do so anonymously because it's all online. So if you have a debt issue that's troubling you, why not head over to Q&A and tap into the collective knowledge of the entire lovemoney.com community?
Final tips
Hopefully, this has given you a good idea of where you can turn to for free debt advice. There are other places that offer advice, but many of these places will charge you for the privilege and you could end up even further in debt.
Your bank may also offer you debt counselling, but it's likely that you'll have to pay for this.
But whatever you do, remember help is out there. Don't bury your head in the sand and hope your debt problems will go away by themselves – because they won't.
It can be hard to face up to your debt, but hang in there and remember that you're not alone.
If you feel you need help with a mental illness, read our guide to getting therapy on a low income.
Be the first to comment
Do you want to comment on this article? You need to be signed in for this feature