'Best buy' fund lists - can you trust a recommended fund?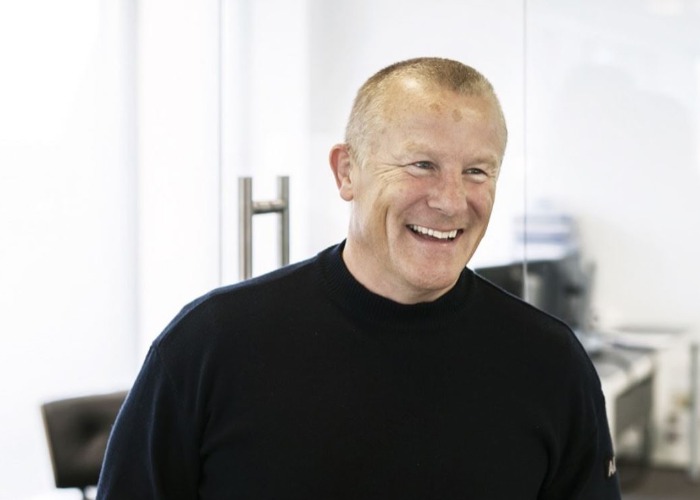 Investment platforms often provide users with recommended funds, but are they really worth putting your money into?
AJ Bell recently announced it would be making a series of changes to its Favourite Fund list, a selection of funds which it flags up to users of the platform as being particularly worth considering.
It's common for investment platforms to offer these fund recommendation lists for those of us who like to handle our investing on our own, without the use of financial advisers.
But how do the platforms decide what funds get onto their selected lists? And are they really worth following?
Confident enough to make your own decisions? Visit the loveMONEY investing centre (capital at risk)
What makes a favourite fund?
AJ Bell says that all of the funds on its list have to meet three requirements: low cost, a proven track record compared to benchmarks, and a "quality fund management team". Its list includes 88 separate funds, both active and tracker.
Hargreaves Lansdown has trimmed down its selected funds to a Wealth 50 (which confusingly currently has around 60 funds in it), focusing on funds where the manager has a "distinguished career", a good track record and a "robust process".
Hargreaves meets with managers at least once a year to keep on top of how they invest and whether they should keep their spot.
Barclays has a lengthy funds list on its website, separated by sector, which its "investment specialists" have picked out based on the firms research, and which it reckons have the "potential to generate consistent returns over the medium to long term".
Charles Stanley not only has a 'foundation fundlist', but it has even built portfolios bringing together its favourite open-ended funds and investment trusts, while other best buy lists are provided by the likes of Interactive Investor and Fidelity.
Of course, while all of the platforms are essentially promising investors the same thing with these fund lists – funds that offer good value and cracking returns – the actual lists end up looking rather different.
So can you really trust any of them?
Confident enough to make your own decisions? Visit the loveMONEY investing centre (capital at risk)
Discounting to get onto the best buy lists
Hargreaves Lansdown rejigged its recommended fund list at the start of the year, and it's fair to say that it sparked some controversy.
Its previous Wealth 150 was replaced with a Wealth 50, but the inclusions – and exclusions – from its new trimmed down selection of best buys caused consternation.
For example, Neil Woodford's Equity Income Fund was on the list up right until he suspended the fund this week, despite the fact it had been delivering what can politely be termed patchy results for some time.
I got really lucky with Neil Woodford's fund. Cashed out last week after years of poor performance. I'm surprised @HLInvest still rated it as a best buy for so long.

— AshValeCommuter (@AshValeCommuter) June 4, 2019
That has caused a lot of public anger, but It was far from the only middling fund to make the cut, Conversely, many strong performers have been left off these lists.
Observers pointed to the fact that some of these underperforming funds offered large discounts on their fees for Hargreaves customers as a factor in getting onto this best buy lists.
Whether those lower fees are going to make up for sub-par performance from the investments is open to debate.
Confident enough to make your own decisions? Visit the loveMONEY investing centre (capital at risk)
What does the FCA think?
The financial regulator looked into the issue of 'best buy' fund lists a couple of years ago and its response was somewhat mixed.
It noted that best buy lists "favour funds with a low cost to investors, but also favour affiliated funds and those which pay greater commission rates to platforms".
What's more, while it found that best buy list funds tend to outperform those that don't make the cut, the affiliated funds that make those lists – for example if AJ Bell includes its own funds – on average do not do so.
In other words, you might want to ignore any funds on a best buy list that are managed by the platform itself.
It's also worth noting that the FCA found that these lists are genuinely effective, with the 'flows' of investments into recommended funds higher than for funds left off the lists.
Worth remembering this, amid all the debate about best-buy fund lists:

Decades of peer-reviewed research has shown that consistently identifying outperforming funds *in advance* is either impossible or at least extremely difficult.#Woodford #HargreavesLansdown pic.twitter.com/gHjU0zlY8C

— Robin Powell (@RobinJPowell) June 11, 2019
A helping hand, but no more than that
In my view, a platform's recommended funds list can be a useful tool for investors. There are so many funds available to choose from that it can be utterly dizzying, to the point that it can actively put people off investing entirely.
A favourite fund list can help trim down the choices, but equally it's important that an investors does their own homework too, so that they understand why a fund has made it onto this recommended list and whether other funds that haven't made the cut may actually meet their needs more.
Do you generally go for best buy funds, or do you back your own choices? Let us know in the comments section below.
This article does not constitute financial advice. You should speak to a professional financial adviser before engaging in any transaction.
Be the first to comment
Do you want to comment on this article? You need to be signed in for this feature