The best inflation-beating savings and current accounts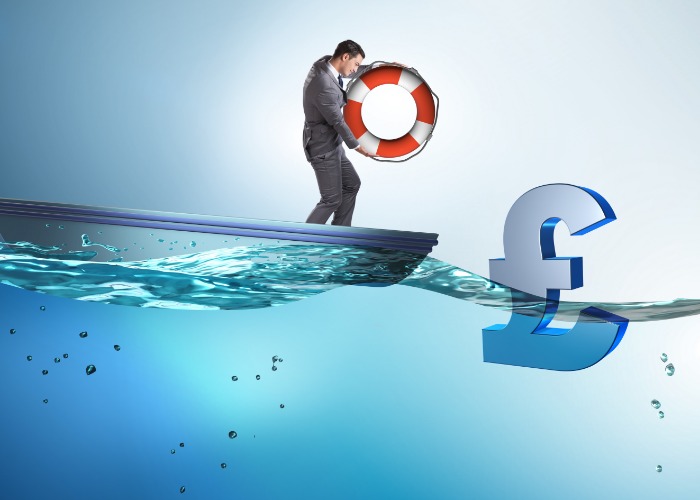 It's now possible to beat inflation by locking your money away for just 12 months.
Your savings can now beat inflation in just 12 months.
The interest rates on fixed-term deposits have been creeping upwards over the past year and today hit an important milestone.
With inflation (CPI) at 2.1%, you can now earn 2.12% AER with Al Rayan's 12 Month Fixed Term Deposit.
If you're prepared to lock your money away for six months longer, you could earn 2.32% - significantly more than inflation - with Al Rayan's 18 Month Fixed Term Deposit.
Al Rayan is an Islamic bank, meaning you receive an 'expected profit rate' - but the bank has never failed to pay the rate, and deposits up to £85,000 are protected by the FSCS.
It's a far cry from early 2017, where savers who wanted to beat inflation were forced to lock their money away for five years or more, with all the risks that involves.
It's even possible to beat inflation and have easy access to your money with certain current accounts.
Here's our guide to your options for beating inflation.
Read: What CPIH, the newest measure of inflation, means for your money
What options are available to you
We're at risk of sounding like a broken record here, but you can earn a far better rate with some or all of your cash savings... provided you're willing to jump through a few hoops.
The highest-interest current accounts are really only suitable for smaller sums of money as the headline rates tend to drop off a cliff after a certain threshold is passed.
If you have a really large pot, you'll mostly be interested in the next section in fixed-rate accounts.
However, as mentioned earlier you'll either need to lock your money away for a fairly long time or get an easy-access account and lose money in real terms while waiting for better rates to come along.
Or you could take on some risk and invest in the stock market.
Right, let's take a look at the various inflation-beating savings accounts available to you.
Compare savings accounts, ISAs and peer-to-peer accounts on loveMONEY
Lock your money away for 18 months or more
A combination of falling inflation and rising interest rates means you can beat inflation fairly easily if you don't need ready access to your money.
Al Rayan's 12 Month FTD just beats inflation, with an expected profit rate of 2.12%. You'll need £1000 to get started
If you can wait for 24 months, there are four accounts that comfortably beat inflation, from Al Rayan (2.42%), Investec (2.35%), Atom Bank (2.30%) and Tandem (2.30%).
If your savings are less than £1,000, Atom Bank could be a good option as the minimum deposit is just £50.
You can earn a better rate if you lock away for even longer.
Top of the pile is the Bank of London and the Middle East's 7-year bond, offering 2.75%. Yet Atom Bank's five-year deal, which may be more practical, gets close with a rate of 2.7%.
A good compromise could be a three-year bond: Al Rayan's 36-month FTD currently pays 2.52%.
You can just beat inflation with a cash ISA - Leeds Building Society pays 2.12% - but your savings will be locked away until 2024. With the Personal Savings Allowance, you can earn £1,000 (Basic Rate taxpayer) or £500 (Higher Rate) in interest each year tax-free with a standard FTD so may not need an ISA.
Compare fixed-rate, access savings accounts, Cash ISAs and P2P investments on loveMONEY.
Savings accounts (with strings attached)
Various regular savings accounts can smash the current rate of inflation, with top accounts paying a whopping 5%.
Sadly, these are quite restrictive accounts.
First off, that great rate is only available for one year, after which point the amount you earn will fall dramatically.
Secondly, they're really designed to attract new savers as you can't put in a lump sum, although existing savers can at least funnel up to £300 a month into them before the rate falls after one year.
Finally, the top-paying accounts – from HSBC, Nationwide, First Direct, Santander and M&S – are only available to current account holders of each specific bank.
For most people, opening a new current account just to earn £80 odd over a year isn't really feasible (although HSBC, First Direct and M&S offer money, vouchers or gifts for switching).
Not for you? Compare more deals in our savings comparison centre, or have a look at our comprehensive roundup of all the best cash savings strategies.
Why inflation always works in the Government's favour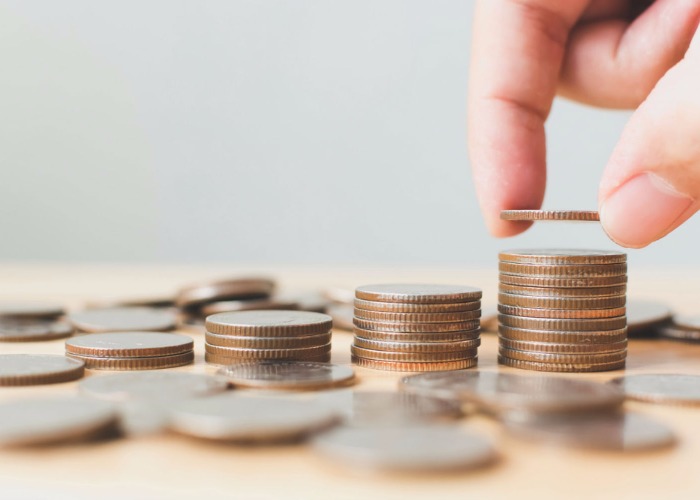 Current accounts (with strings attached)
Speaking of current accounts, quite a few still offer inflation-beating rates and allow a little more flexibility than regular savings accounts.
The Nationwide FlexDirect account offers a top rate of 5% on balances of up to £2,500. However, this will drop to a measly 1% after the first year, so you will need to move your money again.
You'll also need to deposit at least £1,000 a month to benefit from the top rate.
TSB has raised the interest rate on their Classic Plus account to 5%, on balances of up to £1,500 (although we wouldn't blame you for being a little sceptical about putting your money there right now).
Unlike the Nationwide deal, the rate doesn't drop after a year, and you just need to deposit £500 a month and opt for paperless statements to qualify for interest each month.
Finally, the Tesco Bank Current Account guarantees to pay 3% on balances up to £3,000, but you'll need to pay in at least £750 a month and set up at least three Direct Debits to earn that rate.
Other options to consider
If you are saving for a house or your retirement and are under 40 years old, then you could benefit from the new Lifetime ISAs.
These allow you to save up to £4,000 of your annual ISA allowance in cash or stocks and shares and, on top of the return, these offer the Government promise to boost what you save by 25% each year.
Skipton Building Society and Nottingham Building Society are the only two banks to offer the LISA at present. Both pay a measly 1%, but that Government – or taxpayer-funded – bonus means you'll get a markedly better rate overall.
Alternatively, it might be worth considering moving some of your cash into other places that have more risk but could offer greater rewards.
One option is peer-to-peer lending, where you lend your money to individual borrowers, businesses or investors.
This area currently isn't protected by the Financial Services Compensation Scheme but could offer far higher returns than a high-street account – plus, since April 2016 you can hold some peer-to-peer investments in an Innovative Finance ISA (IFISA), which means you can save up to £20,000 tax-free.
Fed up with paltry savings rates? Read our beginner's guide to Stocks & Shares ISAs
This article is regularly updated
Other ways to make your money grow:
Beginner's guide to buying and selling shares
Classic car investment: can you actually make decent returns?
Be the first to comment
Do you want to comment on this article? You need to be signed in for this feature