The best inflation-beating savings and current accounts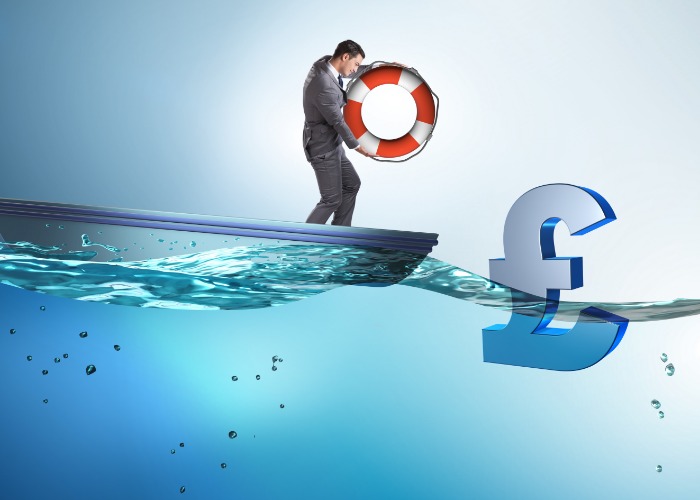 Inflation has plummeted to a four-year low, meaning it's still possible to beat it with your savings despite rates being so rubbish.
The rate of inflation fell to its lowest level since 2016 in May, mainly due to a record decline in fuel prices.
The Consumer Prices Index (CPI) measure of inflation dropped from 0.8% in April to 0.5%, according to the Office for National Statistics.
The decline is hardly surprising given that everyone was effectively told still in lockdown, meaning our need for things that were previously considered necessities remained low.
As a result, prices for fuel and clothing plummeted in May, dragging inflation to a four-year low.
Read: how the UK's inflation basket reflects our changing tastes
Obviously, a sharp slowdown in price rises is good news for savers, who at the very least must aim to beat inflation to prevent their money from losing value in real terms.
But it's vital this doesn't make us complacent. Inflation may continue to fall, but it's worth flagging that savings rates have also nosedived during the coronavirus pandemic.
Savings outlook is bleak
The Bank of England slashed the official Base Rate of interest to a record low 0.1% earlier this year and also pledged huge wads of cheap cash to banks to keep them lending, affecting the savings rates on offer.
And it's all too easy to see just how dramatically the top savings rates have changed.
Late last year, a handful of easy access accounts paid 1.45%, but the best you can do now is 1.16%. Other savings accounts, including fixed-rate bonds, have also suffered rate cuts. Likewise, fixed-rate accounts paying over 2% were widely available not too long ago, but now 1.5% is the best you can get.
While a lot of savings accounts now offer rates that frankly look derisory, it's possible there are more cuts to come.
So, if you do have money that isn't on a great rate or already locked away, you should consider moving it.
Here, we'll take a look at the various ways you can beat inflation with your savings.
Top current account for savers
The Nationwide FlexDirect current account pays 2% interest on up to £1,500 for a year (falling to 0.25% thereafter).
While this rate is a far cry from the 5% rate that the building society used to offer, it's the best rate on the market at present, making it our pick to beat inflation with a bank account.
Beat CPI with an easy access account
There are currently a few easy access accounts that can keep pace with the cost of living (although this could obviously change in the coming months).
National Savings & Investments (NS&I) offer the top rate at 1.16% with its Income Bonds, but you'll need at least £500 to open an account.
Saga's easy access savings account offers a lower rate of 1% (with a bonus rate of 0.2% for the first 12 months), but you only need £1 to open the account.
FISHER INVESTMENTS PROMOTION: Can You Afford to Retire Now?
Top notice accounts
Premium Bonds deserve an honourable mention with its 1.4% prize rate, although this obviously isn't suitable if you need a guaranteed income.
If you're interested in a more traditional notice account, the best rate on the market is from ICICI Bank, which offers 1.1% for its 95-day notice account (1.4% until 1 September).
Top fixed-rate accounts
Looking at the best one-year fix, you can currently get a rate of 1.21% with Shariah bank Al Rayan Bank provided you deposit at least £1,000 over one year.
Shariah-compliant banks offer an expected profit rate, so this is not guaranteed – but they have a strong track record of paying out.
Over two years, the best rate is 1.41% and is available at Al Rayan Bank. If this account isn't right for you, PCF Bank offers 1.16% for its two-year fixed-rate bond.
If you want a three-year fixed account, both Al Rayan Bank and Bank of London and the Middle East top the best buy tables at 1.5%.
If you're looking for a five-year fixed-rate account, Bank of London and the Middle East offers only slightly more than the above at 1.6% (minimum £1,000 deposit).
How the Government manipulates inflation to make itself rich
Beat inflation with a Cash ISA
You can also beat inflation with a tax-free Cash ISA (important for savers who don't qualify for the Personal Savings Allowance).
Al Rayan Bank currently has the best rate at 1.1% with its instant access Cash ISA.
Alternatively, NS&I offers 0.9% through its Direct ISA, which also allows you to easily access your cash if need be.
As with most savings products, fixed-term Cash ISAs aren't as competitive as they used to be.
For example, one of the best fixed ISAs is with Al Rayan Bank, which offers 1.4%, but you have to lock your money away for two years.
Other accounts may ask you to lock your money away for longer than this, with a lower rate.
FISHER INVESTMENTS PROMOTION: 4 Things You Can Do to Prepare for Retirement
When can you stop working? If you have a £250,000 portfolio, get our ongoing insights, starting with "The 15-Minute Retirement Plan." Don't miss it!
Other options to consider
If you are saving for a house or your retirement and are under 40 years old, then you could benefit from a Lifetime ISA.
It allows you to save up to £4,000 of your annual ISA allowance in cash or stocks and shares.
On top of the return (or interest), the Government promises to boost what you save by 25% each year.
Moneybox, Skipton Building Society and Nottingham Building Society are among those to offer the Cash LISA at present.
None offer eye-catching rates on their own (the best is 1.25%), but the Government – or taxpayer-funded – bonus means you'll get a markedly better rate overall.
Alternatively, it might be worth considering moving some of your cash into other places that have more risk but could offer greater rewards such as peer-to-peer lending or investing.
Other ways to make your money grow:
Beginner's guide to buying and selling shares
Classic car investment: can you actually make decent returns?
Be the first to comment
Do you want to comment on this article? You need to be signed in for this feature