How to make money online: get paid to take online surveys, watch videos, use cashback sites and more
We reveal the easy ways that you can boost your income from home, including getting paid for online surveys.
How to easily make money
Fancy using your spare time to make some extra cash?
There are loads of ways to do it, including taking online surveys, selling your holiday snaps, watching videos and using cashback sites.
Read on to discover lots of easy ways to make money online.
Make (and save) money using cashback
If you shop online, this is an easy way to make money.
Sign up to cashback sites like My Money Pocket Quidco and TopCashback and you can earn a percentage of what you spend.
Quidco says members earn £280 on average every year, so it's a nice little earner provided you only use it to buy things you really need.
Another way you can get cashback (and use this to pay off your mobile bill) is by using Airtime Rewards.
The way it works is you download the app, link your payment cards to it, and you can then earn up to 10% when shopping through partners including Argos, Boots and Primark. You then redeem money off your pay monthly or Pay As You Go mobile phone bill.
Get money-saving vouchers AND earn cashback: our review of My Money Pocket
Make money from old receipts
Dig out your shopping receipts as you can make money snapping and uploading them to the likes of Receipt Hog, SnapMyEats and Shoppix.
Download the app and take a snap of the receipt. The more you've spent, the more points you earn, which can be converted to cash via PayPal or gift vouchers.
You should check receipts for free prize draws too. Stores including both M&S and Hollister offer discounts or a prize draw entry when you complete short feedback surveys.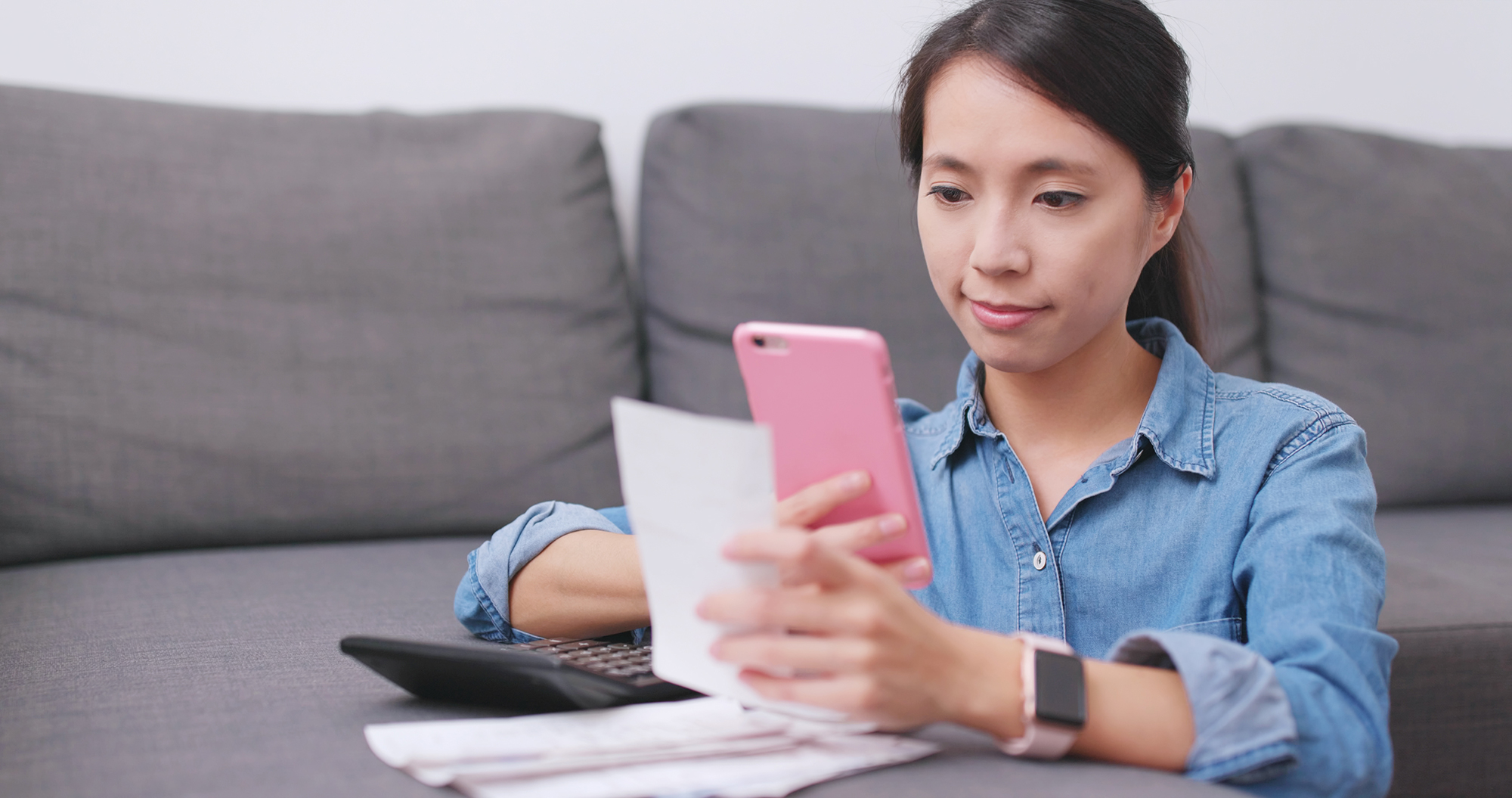 Competitions and free lotteries
You can win a cash prize of £500 every day with Pick My Postcode, where unclaimed cash prizes are 'rolled over.' When we checked the site, the prize fund was over £2,500.
Pick My Postcode is free to register, you simply pop in your postcode and sit back and wait for the daily midday draw.
The catch is, it's up to you to check if you've won and you may have to split your winnings with other people who have claimed.
So, remember to check the website every day to find out if you're a winner, otherwise you'll lose your money as unclaimed prizes are rolled over.
Lucky enough to win? There's a 'collect' button on the website with winnings paid out through PayPal.
And that's just one of many free competitions that are available online, take a look at our guide to the best free lotteries.
Sign up to My Money Pocket: the average user saves £300 a year
Make money helping your friends
Spread the word about your great value mobile phone deal, TV package or breakdown service, and you may be able to rake in some extra cash.
Lots of companies run 'Refer a Friend' incentives, with rewards for you, as well as the person you refer. Of course, you should make sure it is a good deal first and that your friend is happy to sign up.
Check the company website for details as you may need to log in and send someone a special code to activate the deal.
Among the referral deals available now, both you and a friend can get a £75 Prepaid Mastercard when they sign up for a Sky TV package.
Also, the AA will give both yourself and your friend £20 in M&S or Amazon vouchers following a referral and 3 Mobile is about to launch a new scheme paying up to £80.
Recommend a friend: many more ways to make money for yourself and someone else
Make money from online surveys
Got strong opinions? Get paid to share your views on everything from fast food to radio stations and magazines to computer games.
There are several sites you can sign up to, such as Swagbucks and Panelbase, which either allow you to transfer earnings to your bank account or trade for vouchers and gift cards.
How much you earn depends on the site and what's involved.
With Swagbucks, you earn 'Swagbucks Points' (SBs), which can then be converted to cash paid through PayPal or traded for gift cards from Amazon or Marks & Spencer (M&S). To give you an idea of their value, 700 SB points equates to roughly £5.
The money-making site says you can expect to earn between 40 and 200 SBs per survey, but it really can vary massively.
Similarly, with Panelbase, you can earn anywhere between 25p and £10 for every survey.
Make money from your laptop: start earning cash with Swagbucks now
Make money from your clutter
If you're stuck at home, there's no excuse to put off clearing out the loft, shed or garage.
You can list and sell unwanted stuff on eBay, or if you've got lots of CDs, DVDs, books or games, a quicker way is to pop in the item barcode at MusicMagpie for an instant quote.
MusicMagpie also offer a free courier collection service, which saves trips to the Post Office.
How to make money by selling on eBay
Make money watching videos
Sign up to sites like Swagbucks to get paid just to watch short videos.
These videos cover many topics including food, fashion and sport and there's a fixed number to watch for each topic. Each video is between 30 seconds and one minute long.
Obviously, videos can eat up a lot of data, so make sure you aren't roaming on your phone or device before you start!
Make money from home: sign up to Swagbucks and see how much you can earn
Make money flogging tech
You can sell old gadgets including laptops, computers and tablets without leaving your home.
Sites like Cash In Your Gadgets will give you a price upfront and send a courier to collect your stuff.
Gadgets must be in good working condition (or they'll be returned), and once tested, you'll get paid by PayPal or bank transfer.
Get money-saving vouchers AND earn cashback: our review of My Money Pocket
Make money selling your snaps
If you regularly post snaps on Instagram and get lots of likes, why not go a step further and sell your photos?
Selling your snaps can bring in some cash and it's not only shots of travel locations, wildlife, transport or sport that photo agencies want.
'Real life' shots of families at home or doing everyday chores, such as hanging washing on a line may not sound exciting but are needed.
Photos can sell from £5 up to £150 with agencies such as Alamy, but you'd usually get between 40% to 50% of this.
If your photos are on your iPhone, the easiest way is to load them up with the Stockimo app.
Make money from your phone's camera: sell pictures, snap jobs ads & more
Sell unwanted prizes
This one may not bring in cold hard cash, but you can always flog prizes if you don't want them (as long as this is allowed by the company who gave you the prize).
There are tons of prizes up for grabs, including laptops, hair straighteners, a £100 Joules gift voucher and a bottle of peach gin at online competition site Loquax.
It's free to register and browse the competitions – you simply click on the links to enter.
Also, it might be worth signing up to the freebie site Latest Free Stuff for a chance to win prizes, including gift vouchers from John Lewis and Amazon or a £300 vacuum cleaner.
Make money from home! Sign up to Swagbucks now
Make money flogging phones
Who hasn't got a few old phones stashed away in cupboards or drawers?
There are heaps of sites that you can sell your phone to, including Mazuma and WeBuyAnyPhone.com and even cracked or damaged ones can earn you some dosh too.
Most sites are easy enough to use. Just pop in the make, model and condition of your phone for an instant price.
Some sites such as Compare My Mobile will compare prices for you across lots of sites, plus you can post your phone in the postage pack provided.
Save £300 a year: sign up to My Money Pocket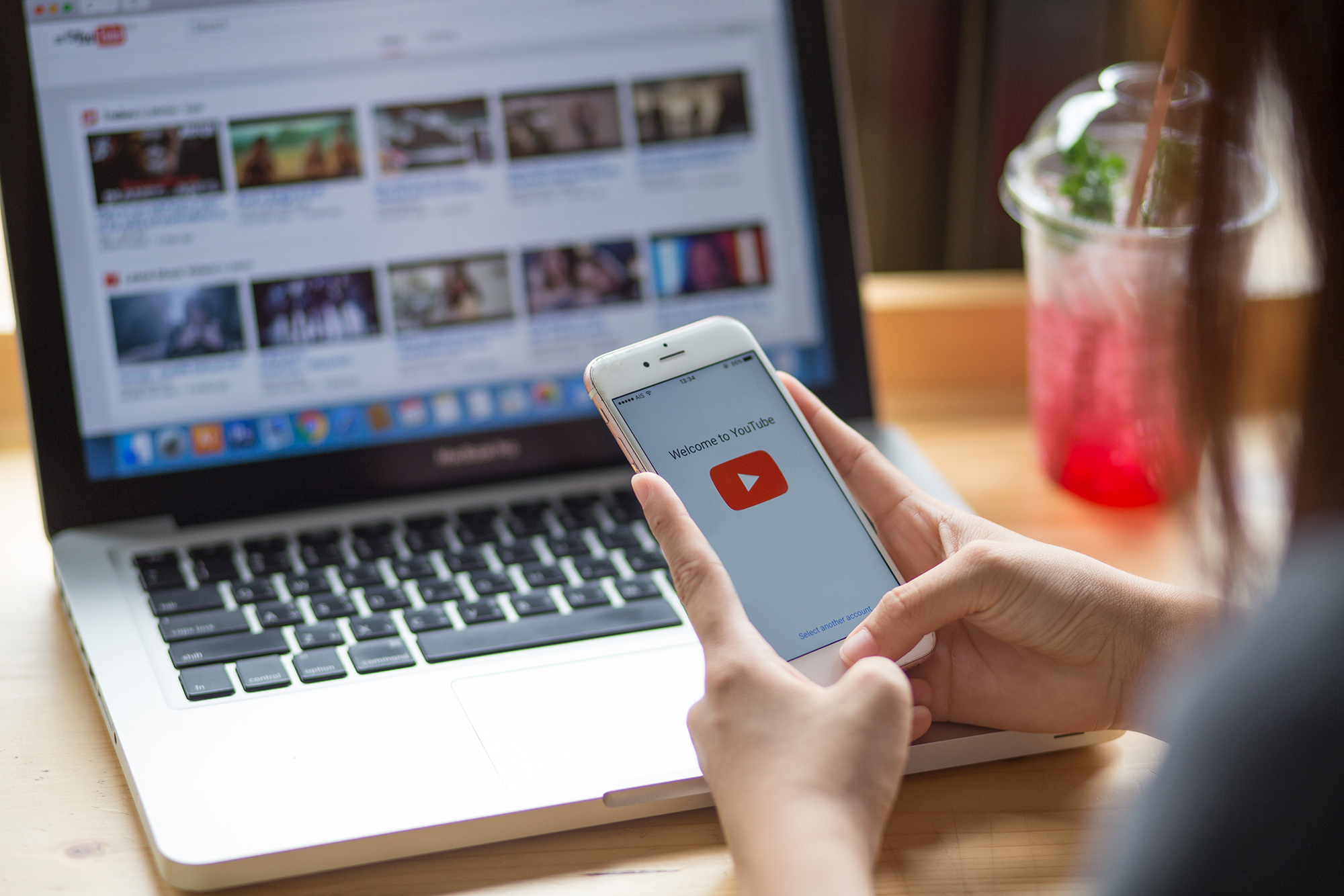 Make money from Google
Surf the net and make some cash using a browser add-on.
With Qmee, you do all your online searches as usual through Google, Yahoo or Bing, but you'll also see a few extra 'sponsored' adverts with cash rewards. Click on the ads to earn around 7p to 15p every time.
With this site, there's no minimum payout before you can transfer the cash, so any money earned can be switched to your PayPal account straight away.
Start earning now: sign up to Swagbucks and make money from home
Make money via YouTube
You may not earn millions overnight but if your YouTube channel has enough subscribers, you can earn a cut of the cash it makes from adverts.
Anyone can start their own YouTube channel and load up their videos.
But you'll need around 1,000 subscribers and 4,000 'watch' hours a year before you can start making money through YouTube's 'Partner Programme'.
Meet these requirements? Then click the 'monetisation' tab in your account to check if you're eligible.
Track down any lost savings accounts
There's a whopping £850 million stashed away in forgotten savings, according to the Money Advice Service.
Check if you're due a windfall using the free search tool at mylostaccount, which covers lost bank and building society accounts along with National Savings & Investments (NS&I) products.
You only need to set up an account and fill in one form, regardless of how many accounts you want to trace.
Send it off and sit back and wait – you'll be contacted by providers if they find money with your name on it. As this service is totally free, you won't lose a cut of any money found.
Start earning now: sign up to Swagbucks and make money from home
*This article contains affiliate links, which means we may receive a commission on any sales of products or services we write about. This article was written completely independently.
Be the first to comment
Do you want to comment on this article? You need to be signed in for this feature