The 10 best money-saving websites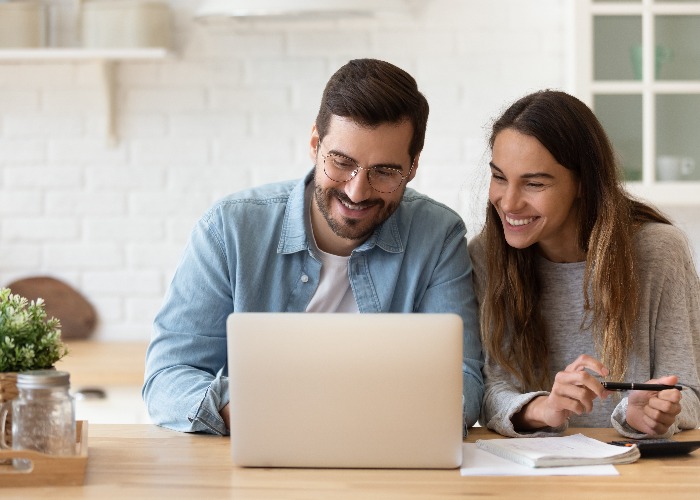 Need to save money? Make sure you check out these top websites!
It's always a good idea to try to make your money stretch as far as possible, but it's become an urgent consideration for many as a result of the cost of living crisis.
There are plenty of measures you can take to give your finances a boost, including making use of some of these smart websites which are designed to assist you in saving cash.
Honey is a really smart idea that's worth investigating. It works as a browser extension, which you add to your browser of choice (Chrome, Firefox, etc).
You shop as normal, and then when you go to the checkout Honey will put in the hard yards and go through the various discount and voucher websites to find the one with the biggest saving on offer.
It then applies that voucher to your shop, leaving you to finish paying for your discounted items. Honey is absolutely free and works with more than 30,000 retailers so it's well worth trying.
Of course, there are plenty of times when we want to spend money in person rather than online. And thankfully there are separate voucher websites which can come in handy when it comes to finding great deals.
Personally, I'm a fan of the interactive map on the Vouchercloud website, which breaks down the deals available in your specific area.
It is particularly useful for spotting restaurants where I can save a few quid.
If you're heading out on a trip somewhere, working out where you're going to park is always an important consideration.
The last thing you want to do is shell out for an expensive parking space, when you could park for free just down the road.
That's where Parkopedia comes in.
Just search for the area you're heading too and you can then take advantage of the interactive map, which will break down the capacity of each car park as well as the cost, allowing you to plan your journey.
Perhaps an even bigger cost consideration for drivers is the fuel we put into our vehicles.
Indeed, given the way prices for petrol and diesel have rocketed of late, where we fill up can make a massive difference to our bank balances.
PetrolPrices is a great website for drivers looking to pay as little as possible.
You need to create an account, but you can then search for the various forecourts in a given area to pinpoint the most budget-friendly locations for refuelling.
Travelling by train can be incredibly expensive, particularly if you only purchase your tickets on the day, at the station.
Thankfully you can save significant sums by booking in advance through Trainline.
The website reckons you could even cut the cost of your journey by 61%, while you also have a slicker experience since you can head straight to the platform and not have to worry about queues at the ticket office.
I'm a big fan of group-buying websites. The idea is that retailers are able to offer better prices for their goods and services because they sell more through the likes of Groupon.
Groupon isn't the only site of its kind, but it's the one I use and have had good experiences with, having helped me save cash on everything from holidays to spa days to even exercise equipment.
It's really important though to carefully read the terms and conditions on any deal, to ensure you understand what you're signing up for and any limitations on deals which may mean they aren't quite as enticing as they seem.
Shopping around is always a smart tactic, no matter what you're looking to buy. Comparing retailers means you can find the best possible price.
Going between the websites of each individual retailer will take a while, which is why it's a good idea to use a shopping comparison site.
There are plenty to choose from, which do the hard work for you and compare those prices, with PriceRunner one of the best. It compares the prices on 2.6 million items from more than 6,000 retailers overall.
If you fancy a bargain, then it's always worth keeping an eye on listing websites. Gumtree is a great example, offering the chance to pick up all sorts of items at a low price.
The catch is that you will generally have to be able to collect those items yourself, which is why it's important to focus only on listings in your local area.
It's also worth flagging up Freecycle here, which takes the idea one step further, allowing you to nab items absolutely free.
For example, at the time of writing, I can get a shower screen, bicycle carrier or even a chainsaw without paying a penny.
It's been a difficult couple of years when it comes to foreign travel, which has only added to the value offered by Skyscanner.
The site allows you to swiftly compare deals across flights, hotels and even car hire packages, helping you put together an affordable trip in no time.
You can also read reviews of the hotels, helping you make a more informed decision.
Cashback websites work a little differently in that they don't exactly save you money, but rather allow you to earn a little back when you shop online.
So long as you shop with a retailer via the tracked link on the cashback website, then the amount you spend is tracked, and you then get a percentage of that money back in the form of cashback.
While the amounts involved can seem relatively small, they swiftly add up.
Personally, I've added an extension from TopCashback to my website browser, which means that the cashback on offer from a retailer pops up as soon as I visit the site.
It means I'm far less likely to forget to use the links, and therefore maximise the cashback I earn.
While TopCashback and Quidco are the big two, there are other cashback sites out there which might suit you better, including Accelerate My Mortgage which uses the cashback you earn to fund overpayments on your mortgage.
Be the first to comment
Do you want to comment on this article? You need to be signed in for this feature