Benefit entitlements: the £10,500 help we didn't know about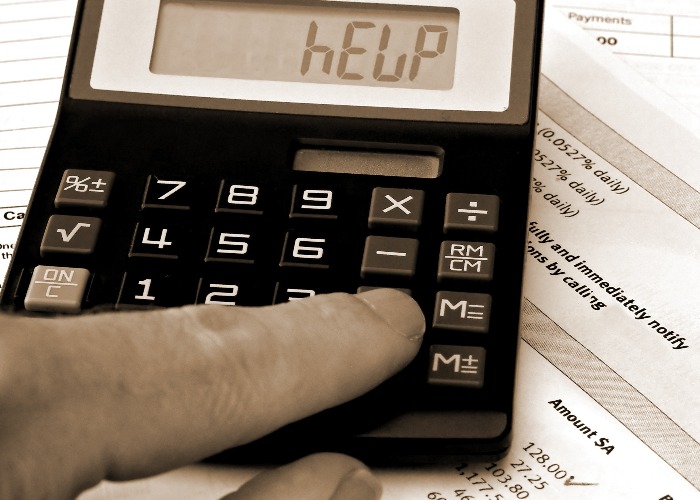 Katy Ward reveals how a lack of knowledge about benefits saw her family lose out on more than £10,000 while caring for her mother.
Eighteen months ago my mother suffered her first epileptic seizure.
With no previous history of the condition, it was a total shock.
She now takes medication daily, can no longer drive or handle hot water, frequently feels dizzy or nauseated and is at constant risk or further episodes.
Although she received expert advice about her health at the time of her diagnosis, the same can't be said for her finances – a subject none of the professionals she met even raised with her.
It wasn't until 18 months after her initial seizure that a neighbour mentioned she may qualify for attendance allowance – a state benefit to support those over 65 with serious health conditions.
She applied and received the higher rate of £83.10 per week.
Although this money will definitely help, it cannot be backdated to the time of her diagnosis, so her lack of knowledge meant she missed out on £332.40 a month that she was entitled to, which adds up to £5,983.20 over the 18 months since she became ill.
In addition, my sister who helps my mum with her health problems could potentially have received £62.70 a week in carer's allowance, which equals £4,514.60 during this period.
In total, we missed out on £10,497.60 simply through ignorance of benefit entitlements.
The unclaimed millions
My family isn't alone. According to figures from the Department for Work and Pensions (DWP), approximately £12.4 billion of means-tested state benefits were unclaimed during 2015-2016.
"It's not right that people are struggling to make ends meet when there is help out there they could get but just aren't aware of what to claim and how," says Chris Goulden, deputy director of policy & research at the Joseph Rowntree Foundation.
"A big part of the problem is the stigma attached to relying on benefits, but there are also many who don't even know they are entitled to anything, particularly if they are in work.
"Other people can be discouraged by the complicated claim process or the perception that it will take a long time to get anything back."
So, which benefits are you most likely to be missing out on?
Employment Support Allowance
If you're living with a long-term health condition that affects your ability to work, you could be eligible for Employment Support Allowance (ESA).
Although the amount you receive will vary depending on your condition, you could qualify for as much as £109.65 per week.
To be eligible, you'll need to be under state pension age and not claiming jobseekers allowance, maternity pay or statutory sick pay. You'll also need to attend a work capability assessment.
You may still qualify for ESA if you're currently employed as claimants can undertake permitted work for up 16 hours per week and earn up to £120.
Recent DWP figures reveal that those who fail to claim ESA lose an average of £5,000 a year.
For more information, visit gov.uk
Pension Credit
If you're over State Pension age, you could be missing out on as much as £2,000 a year by failing to apply for Pension Credit.
This benefit is designed to ensure all pensioners receive at least £159.31 or £243.25 per week for couples – the minimum the government deems necessary for a decent standard of living.
According to Government estimates, those who fail to apply sacrifice an average of £2,000 per year.
For more information, visit gov.uk
Read more: how much will the State Pension pay in 2018/19?
Housing benefit
If you're currently employed or claiming state benefits, you could apply for Housing Benefit to cover all or part of your rent.
There is no pre-determined amount of Housing Benefit, but you may be able to claim up to £417.02 a week if you're living in a four-bedroom property.
There are, however, a number of exceptions, such as:
The amount you receive may be reduced if you have savings in excess of £6,000;
If you have a spare bedroom or bedrooms, your benefits could decrease by as much as 25%;
Your benefit is for "eligible rent", which means the amount you pay will need to suitable for the type of property and area.
At present, 1.6 million families are failing to claim an average of £3,000 a year, according to the charity Turn2Us.
For more information, visit gov.uk
Carer's Allowance
If you spend at least 35 hours a week providing support to someone with a serious health condition, you may be able to apply for Carer's Allowance at a rate of £62.70 a week.
To qualify, you don't need to related to the person you care for or live at the same address.
You'll automatically receive national insurance contributions during the time that you receive carer's allowance. You can read more about the Carer's Allowance and who is eligible over here.
Check your eligibility
If you believe you could qualify for state benefits, a number of charities such as Turn2Us offer free online calculators to check your entitlement.
Alternatively, you could make an appointment with your local Citizen's Advice Bureau.
Be the first to comment
Do you want to comment on this article? You need to be signed in for this feature