Pension tracing: how to find your old pension pots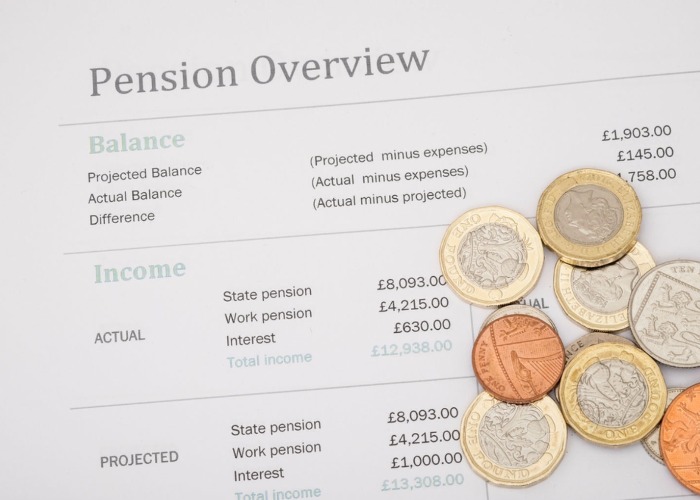 Auto-enrolment could be costing us £300 each a year, as we accumulate multiple pensions with unnecessary multiple charges. Here's how to consolidate the pensions you have and find the ones you've lost.
£300 lost from your pension(s) every year
We could be losing £300 a year because of duplicate pensions, according to pension provider Hargreaves Lansdown.
The cause is auto-enrolment, which means that every time you start a new job you get a new pension, with its own administration costs.
Given we'll work on average 11 jobs in our working lives we could rack up 11 separate pensions, each with their own £30 charge (the exact charge varies).
Across the nation, over £600 million is being lost annually to charges which could be eradicated by simply consolidating pensions, according to Hargreaves Lansdown.
Having so many jobs also means that we're at risk of losing track of pensions.
While auto-enrolment could exacerbate the issue for workers of the future, multiple pension pots wasting away is already an issue for those of us already in work.
In fact, one in five of us has lost track of a pension pot, according to an earlier poll by wealth management group Tilney.
The main reasons given by respondents was that they have "never kept an interest", "lost paperwork" or "forgotten to notify providers of address changes".
20% of people would have no idea how to find a missing pension, warned Andy James, head of retirement planning at Tilney: "tracking down missing workplace pensions can be particularly problematic where a previous employer from many years past has been acquired or gone bust, moved or re-branded.
"But it really is vital to track down these pots of assets and to determine whether they remain fit for purpose."
So, how can you go about finding a long-lost pension – or saving some money by consolidating those you have?
Go through your paperwork
Most pension schemes will send you an annual statement that will tell you the balance of the pension at the time of the statement and a projection of what income it might generate when you reach retirement age.
Go through your old paperwork and see if you have anything relating to your pensions. If you find something, contact the pension provider to update your contact details and request an up-to-date statement.
Contact the pension provider
If you have no paperwork but can remember which company administered your pension then get in touch with them and ask them to search their records to see if they can find your pension details.
Try to provide them with as much information as possible to increase their chances of finding your old account.
If you have it give them the plan number, and the date your pension was set up. At the very least give them your full name, date of birth and National Insurance number.
Get the Government's help
If you have no idea who your old pension provider was then you can still hunt down old pension pots. The Government's Pension Tracing Service holds the details of over 320,000 pension schemes.
The service launched in May 2016 and has just topped one million searches as people take action to claim their forgotten savings.
You just need to enter the name of a former employer and the service will search to see if you are registered with any pension schemes and provide the contact details you need to go about claiming your cash.
Once you have the details you can contact the provider to ask them to check their records and provide you with an up-to-date statement for your pension.
Contact old employers
If the Pension Tracing Service doesn't uncover anything and you are convinced you had a pension with a previous job, contact your old employer.
Give them the details of when you were employed for them and your National Insurance number and ask if they can check their records to see if you had a pension.
You can find template letters for contacting an old employer about a lost pension on the Money Advice Service's website.
Pay for help
If all else fails, or you simply can't be bothered to put in the legwork you can pay to do a search on the Unclaimed Assets Register.
Provide your name, address and previous contact details and it will search through three million unclaimed share dividends, unit trusts, pensions and life insurance policies.
You'll pay £25 for the search, but if you are successful the average payout is £6,000.
Protect your family by taking out a life insurance policy. Get a free, no obligation quote at the loveMONEY comparison centre
Be the first to comment
Do you want to comment on this article? You need to be signed in for this feature