Last chance to spend old paper Elizabeth Fry £5 note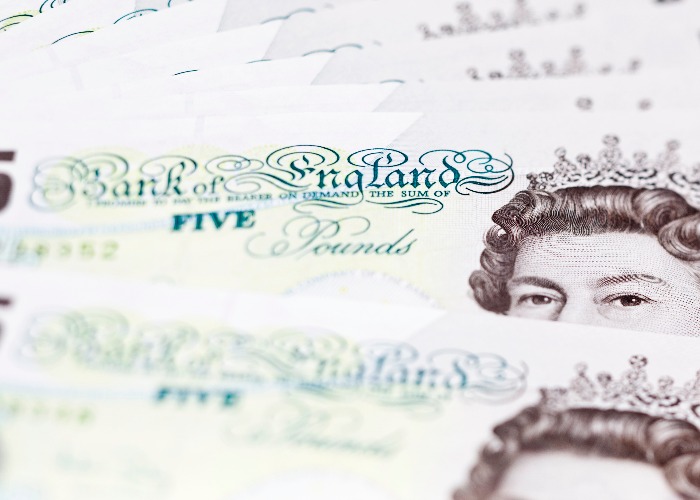 Old paper £5 notes featuring Elizabeth Fry will lose legal tender status tomorrow night. Here's what you need to do if you've got one.
The Bank of England is withdrawing the old paper £5 note, featuring a portrait of social reformer Elizabeth Fry, from midnight tomorrow (Friday 5 May).
This means it will lose legal tender status so retailers can refuse to accept the note as payment and you can likewise refuse to take it as part of your change.
Instead you will need to use the new polymer fiver with the image of Winston Churchill, which was launched by the Bank of England back in September.
Note that old Scottish £5 paper notes are still legal tender and will be gradually phased out of circulation, so there is no deadline to worry about.
Check your notes
The Bank of England estimates there are around £150 million old paper £5 notes still in circulation.
So, if you've got a wad of cash in your purse, wallet or stashed in your piggy bank check to see if you have one or more of the notes that are about to become worthless.
The Bank of England is urging people that still have the old paper fivers to spend, deposit or exchange them by the 5 May deadline, to avoid getting caught out at the till.
Compare current accounts paying interest
What to do if you miss the deadline
If you miss the deadline to offload these old fivers, you can see if your bank or building society or local Post Office will allow you to deposit the void note into your account or swap it for a new polymer fiver.
Generally, you will need to be a customer of the bank or building society to make a swap.
However, this service isn't compulsory and is at the institution's discretion so you could be turned away or there may be a deadline or limit to how much you can exchange.
The last resort
Don't worry if you're struggling to offload your worthless paper fivers, the Bank of England will always exchange old-series notes for their face value.
So, if your bank, building society or Post Office is not willing to swap your old fivers you can swap them with the Bank of England either by sending them through the post (at your own risk) or visiting its London HQ in person.
If you choose to do it by post you will need to fill in a postal banknote exchange form.
Bear in mind that if you wish to swap fivers totaling £1,000 or more you will need to provide ID and proof of address, whether you do it via post or in person.
Sign up for the loveMONEY newsletter and you could win £100 in the daily draw
Don't miss these:
Nationwide unveils plans to open branches
NatWest reward changes: can it still beat the Santander 123 current account?
Section 75: credit card loophole means shoppers might not be protected
Be the first to comment
Do you want to comment on this article? You need to be signed in for this feature