Cost of car insurance jumps by 11.5%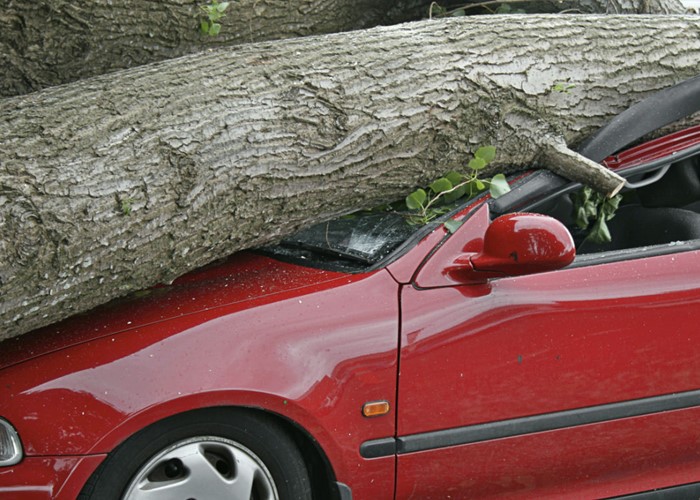 The cost of car cover has soared by a staggering 11.5% over the past three months alone - the biggest increase recorded for 16 years. Find out why - and the action you need to take to bring down your premiums
The cost of car insurance is rising sharply as motorists foot the bill for a fresh surge in fraud. New figures from motoring organisation the AA show that the average yearly cost of a comprehensive motor insurance policy has soared by more than 30% over the past year from £538 to £704 - an increase of £166.
The AA survey shows that the cost of comprehensive cover has soared by 11.5% over the past three months alone - due to a sharp increase in the value of claims made against policies and new forms of insurance fraud.
These factors have led to a situation where insurers are currently paying out more than they receive in premiums. Estimates from insurance analysts EMB for 2009 show that for every £1 the retail motor industry received in premiums, it had to pay out £1.20 in costs and claims.
And this worrying trend raises the prospect of further car insurance price hikes. "Since January last year average quoted premiums have risen by over 30%, and I won't be surprised if, by the end of 2010, we'll have witnessed an unprecedented 50% rise in just two years," predicts AA Insurance director Simon Douglas.
We uncover the crimes pushing your premiums ever higher - and show you how to keep your insurance premiums low.
How fraud is on the increase
Car cover crimes in all their forms cost insurers an estimated £1bn every year - and the trend is increasing sharply. Figures from industry body the Association of British Insurers (ABI) show that insurers uncovered £410m worth of dishonest claims last year.
The ABI is also set to reveal that the industry detected 33,000 fraudulent motor insurance claims last year - up from 28,000 in 2008. The biggest cost to the industry remains the number of uninsured drivers on Britain's roads - even though the number has actually fallen in recent years.
New figures from the Motor Insurance Bureau show that the number of people driving without insurance has fallen by 20% during the past four years to 1.45 million. Yet the fall hasn't translated into reduced costs - the crime still costs the industry £500m every year and adds an average of £30 to the typical yearly premium.
Little white lies
In contrast, other forms of insurance fraud are rising sharply, helping to push premiums ever higher. Rising costs have led to a surge in people lying on their insurance forms to claim lower premiums. New figures from broker Confused.com shows that 38% of UK drivers have admitted lying to get a better premium, with men the worst culprits - a staggering 46% of male drivers have admitted to lying to their insurers.
Drivers are most likely to lie about their annual mileage but so-called 'fronting' - when a young person has a car in their own name, but the insurer is falsely told that a parent is the main driver - is the biggest source of lost revenue to insurers. The crime can cut annual insurance premiums by hundreds of pounds and estimates suggest that 41% of parents are currently committing it - with insurers losing massive sums as a result.
'Crash for cash' scams
Another new scam has emerged in recent months that is not only pushing up premiums but can also result in lethal consequences. So-called 'crash for cash' fraudsters fake motor accidents by making unnecessary emergency stops at busy junctions or roundabouts, forcing other drivers to crash into them.
The criminal drivers then make bogus claims to the innocent motorist's insurer, often including fictitious injuries. It's estimated that the crime costs the insurance industry some £400m every year - a cost passed on to the rest of us in the form of higher premiums.
Cut your car cover costs
Fortunately, there are legal ways to bring down your car cover premiums. The first is to make sure you never just accept the annual renewal quote from your insurer - shopping around using our fast car insurance search could save you as much as £100. Additionally, your existing insurer is likely to cut your quote if you threaten to leave them.
Recent question on this topic
toyraman asks:

champ69

answered "you could post FULL details to enable someone to answer you ?..."

SmudgeButt

answered "comparison sites for a idea of the costs and then phone up the cheapest and ask if they can beat..."
Another proven way to cut your policy is to agree to a bigger excess - so think about what you could comfortably afford to pay in the event of an accident. A typical driver with annual comprehensive cover and a £100 excess would pay almost £100 more a year than one who agreed to a £500 excess.
Lowering your mileage can also help bring down your premiums. If you live relatively close to work - or even just use your car to run errands - then it can pay to agree a mileage limit with your insurer.
Lastly, if you can, add a partner to your policy - insurers charge less for husband-and-wife policies than they do for ones designated 'main driver with one named' because they believe family members are safer drivers.
Find the cheapest motor insurance quotes with our car insurance comparison service and make it your goal to Slash Your Insurance Costs and Beat the Petrol Price Hikes.
Be the first to comment
Do you want to comment on this article? You need to be signed in for this feature