The cheapest Easter egg tastes best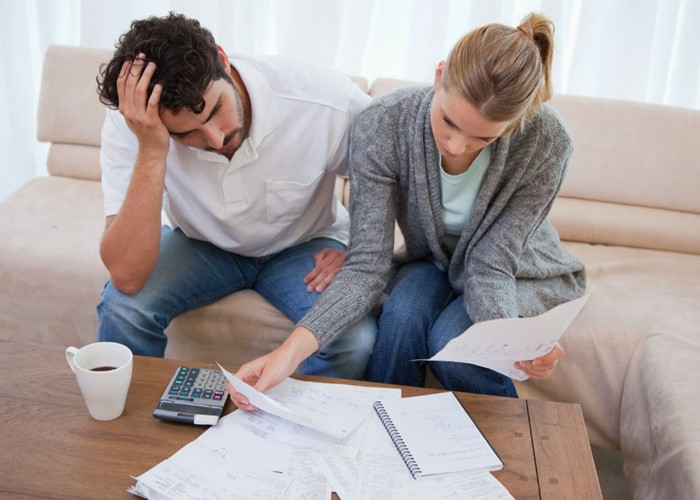 Easter wouldn't be the same without our egg-cellent annual taste test. We put cheap and expensive eggs through their paces.
Here at lovemoney.com, we pride ourselves on being extremely diligent financial journalists. So when it was time to do our annual Easter egg taste test, we immediately dropped everything to get down to work.
As usual, I went looking for the best egg money could buy, but this year's test does have a slightly different theme. After all, we're in the middle of a recession, and chocolate funds may be feeling the strain. But then again, when it comes to Easter eggs, can you afford to cut costs? Or are there just some pleasures you shouldn't scrimp on?
The test
I asked each of our ravenous testers to rate their egg in terms of looks, who they'd give it to, and of course, taste.
To ensure our chocolate connoisseurs weren't biased, I also conducted a blind taste test, where they were asked to rank the six eggs in order.
Here's our line-up:
Last year, style was often rated over substance, with many of the testers equating posh packaging to an expensive egg. Would it be the same this year?
Hotel Chocolat 'Your Eggsellency' Easter egg - £20
After several hints from certain members of our team (who shall remain nameless), I blew half our budget on this luxury Easter egg from Hotel Chocolat, which Rachel Robson munched her way through.
Rachel's verdict: 'Looks very elegant and definitely an egg for adults, not kids. It would make me feel special!'
In terms of taste, she described it as: 'Smooth and rich. Yummy! Good for lovers of both milk and dark chocolate.'
On the other hand, she didn't think it was worth the £20 price tag, and was put off by the fact that she couldn't see the egg until she opened the box.
Overall rating: 7.5 out of 10.
Suitable For: Someone 'egg-stra special', apparently.
Blind taste test result: Despite the expensive price tag, only one person gave Hotel Chocolat top marks, and several commented that even the milk chocolate was 'too bitter'.
They did say the chocolate was thicker than other samples, which was a plus point, and that it looked posh. So overall, the egg came joint second.
Bargain hunters can also get 10% off all Hotel Chocolat's eggs until 29th April, simply enter VCODESE09 at the checkout. Bear in mind there is a £3.95 delivery charge per order, which will eat into any savings you make.
Marks and Spencer milk chocolate egg - £2.99
When it comes to chocolate, you'd expect Marks and Spencer to set the bar for quality. After all, it's not just an Easter egg... it's a Marks and Spencer Easter egg.
So what did our editor, Ed Bowsher think?
Ed's verdict: Macho-man Ed didn't look too impressed with the pink box presented to him, though the chocolate-stained form he handed back to me suggested otherwise...
However, he did 'like the sound of chocolate truffle-filled half eggs', and when it came to sampling the goods, he described it as 'close to perfect! Yummy!'
Overall, 8 out of 10.
Suitable For: 'My 17 year old niece.'
Blind taste test result: Surprisingly, Marks and Spencer fared worst in the taste test. Two people said it had an 'odd aftertaste', while one said the chocolate tasted 'cheesy' and another even said it was 'horrible, not chocolate!'
So, while Ed may have thought it was close to perfect, others begged to differ.
Cadbury Mini Eggs Easter egg with free mug - £2.49 (RRP £4.99)
The lovemoney.com Head of Design, Elaine Windus, got to grips with this firm favourite:
Elaine's verdict: 'Fun rather than sophisticated. It tastes just like Cadbury's milk chocolate, which is good.'
The egg also came with a bag of mini eggs, plus a mug, which Elaine said was a 'nice shape and good size'.
Overall Rating: 8 out of 10.
Suitable For: 'A sibling or friend.'
Blind taste test result: Cadbury came third in the taste test, though to be honest, it received a luke-warm reception. Samplers said it was 'ok', 'not bad' and 'nothing to write home about'.
Although Elaine underestimated the retail price of the egg, Tesco is currently selling this and other Cadbury creations at half price, so I managed to pick it up for just £2.49.
Tesco also has a BOGOF (buy one, get one free) offer on small Easter eggs, and larger versions are currently selling at three for £5.
Thorntons classic collection Easter egg - £7.99
An Easter egg test wouldn't be the same without Thorntons, and Jane Baker sampled this one.
Jane's verdict: 'It looks quite pricey and I would feel quite spoilt if someone gave this to me. On the downside, the packaging is flesh-coloured, which is a bit unappetising!
On the taste front, Jane described the egg as 'nothing amazing, but it's pleasant enough'. She also enjoyed the 'nine yummy treats' which, in her opinion, were 'much better than the egg itself'.
Overall rating: 7 out of 10.
Suitable For: 'My mum!'
Blind taste test result: It was a mixed bag for this traditional favourite, and while some described it as 'very nice', others thought it was 'artificial', and two people said it was 'fruity'. I'll leave it to you to decide whether that's a good or bad thing. Overall, it came fourth.
Thorntons currently has a 3 for 2 deal on selected Easter egg gifts. So, if you're a Thorntons fan, buying your eggs in bulk could prove a value option.
Tesco milk chocolate egg with praline truffles - £4.99
Deputy Editor Donna Werbner checked out Tesco's offering.
Donna's verdict: 'I like the swirly pattern and the size of the egg. It looks so scrumptious, I want to devour it immediately.'
The apparently starving Donna also said she really liked the truffles, which melted in her mouth, although she did say she thought she 'couldn't handle all six in one sitting'. This, from a self-confessed Chocoholic.
Which may explain her Overall rating: 10 out of 10!
Suitable For: 'A sister-in-law or mother in-law.'
Blind taste test result: Tesco was a popular choice, and though nobody rated it as their favourite, its consistent performance helped it to joint second place overall. Comments included 'lovely and creamy', 'pretty nice', 'quite rich' and 'a bit sweet'.
Nestlé Smarties shaker egg - £1.49
Our Video podcast king Andy Paul tested this fun little egg.
Andy's verdict: 'To be honest it looks so cheap, I would imagine you made a last minute rush to the supermarket - and this was all they had left! That said, I think it would appeal to a younger audience, the packaging is bright and fun.'
In terms of taste, he described the egg as 'slightly chalky', though he also said it wasn't unpleasant.
Nestle has also got its act together in terms of packaging, and Andy liked the lack of any plastic packaging in the product - 'it's just paper and foil, and recycling instructions included on the back in detail.'
Overall rating: 6 out of 10.
Suitable For: 'Children. Five to eleven year olds.'
Blind taste test result: Believe it or not, cheap and cheerful Nestlé proved the dark horse of the taste test, coming from nowhere to win by a mile. Four of our six testers ranked it as the best egg, describing it as 'decent', 'creamy' and 'YUM'.
This was the absolute cheapest egg, at just £1.49. So, it just goes to show that splashing out doesn't necessarily lead to happy bunnies, though swanky packaging does make a good impression.
Have an egg-cellent Easter!
More: 20 things you can get free! / 50 things you can get for under £5
Be the first to comment
Do you want to comment on this article? You need to be signed in for this feature