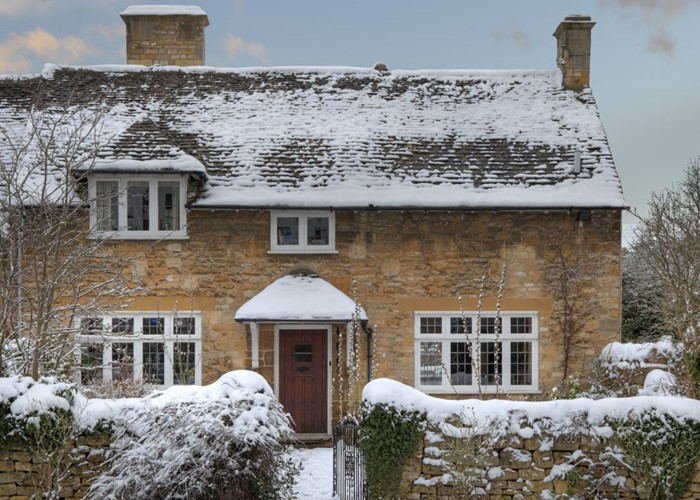 Whether you're looking for cheap holiday accommodation or a brand new property, home swapping could be right up your street (but there's no sign of Noel Edmonds)..
If you've ever watched the movie The Holiday, you might be familiar with the term 'home swapping'. You know, it's the film where Cameron Diaz swaps her Los Angeles mansion for Kate Winslet's Surrey cottage, their holidays begin, romance blossoms -- you get the gist.
But as funny as the film might be, home swapping is a serious business and it is really starting to take off -- no doubt helped by the credit crunch. And as demand grows, more and more home swapping websites are springing up everywhere.
Cheap holidays
For many of us, money is a little tight right now. So when it comes to planning a holiday, chances are you will be considering a cheap option. And that means the idea of getting accommodation for free via home swapping might sound rather tempting.
All you need to do to begin your adventure is sign up to a home swapping website. Some websites focus solely on the UK, such as UKHolidaySwapShop, while others, such as Intervac, allow you to swap homes with those abroad. There's also Homelink, which claims to be the biggest home-exchange site in the world, and Homebase Holidays. My colleague Anna Powell also particularly likes Geenee, which is free to join.
Once you've signed up you can advertise your own home and state your holiday preferences (both the country and when you want to travel). You can then browse the site to see whether any of the homes on offer take your fancy. If you spot a suitable property, just contact the other member and start arranging the swap! It's that simple!
The only slight drawback is that you'll need to pay a membership fee to use these websites. This can cost anything between £30 and £115 a year (apart from Geenee which, as I said, is free). Either way, you'll still be saving money in the long run -- after all, if you weren't home swapping you'd be paying at least £40 a night to stay in a hotel or B&B. Plus, you can carry out as many swaps as you like during that year's membership.
Happy swapping
If you're thinking of arranging a home swap, you might be feeling a tad nervous about how it all works. So here are a few helpful tips:
Be completely honest about the house you're advertising -- this includes mentioning if there are any drawbacks to the home or neighbourhood.
Communicate fully with your swap partner -- find out whether it's ok for you to bring children or pets with you, or whether you can smoke in their home.
Ensure your home is stocked up on basics such as toiletries and kitchen staples, and clear out some space for their belongings.
Provide information about local facilities such as shops, restaurants and transport facilities, as well as a list of emergency telephone numbers such as doctors. Also leave your own contact number.
Ensure your home is tidy before your swap partner arrives, and leave the home you've visited in a similar manner -- treat your holiday home in the same way you'd like yours treated.
Make solid arrangements about for the collection and handing back of keys -- perhaps a neighbour or friend could help. It's worth letting a neighbour know about the home swap anyway.
Lock away any valuable items you're worried about.
Give your home insurance company a ring, or check your policy terms and conditions carefully to ensure your home will be fully covered while it's occupied by other people. And take out any extra cover if you need to.
A step further
If the idea of home swapping for a holiday appeals, you might also like the sound of swapping permanently! Although this concept is pretty new, it's one that's beginning to gather momentum -- particularly for anyone who desperately needs to move but is struggling to sell their home.
Easy House Exchange was set up the start of the month and it works in a similar way to swapping homes for a holiday. You simply register, display the details of your home, state where you want to move to (within UK and Ireland), and browse around for a property you fancy.
It normally costs £49.50 to list for three months, or £69.50 for six months. But you can currently join for free until 1 June!
You don't have to swap your home for one of exactly the same value either. If you're moving to a more expensive property, you'll need to pay your swap partner the difference between the two property values. And if your swap partner is moving to the more expensive property, he or she will need to pay you.
What's more, if you'd prefer not to swap permanently, you don't have to. Say, for example, you needed to move to Manchester for 12 months for work, if you find a suitable swap partner, you can exchange homes for the year and pay rent to each other instead.
Struggling housebuilders are also getting in on the deal, with Bovis Homes offering a part exchange deal. This means you swap your own home (providing it's not worth more than 75% of the property you wish to buy) for a new Bovis Home, and you then pay the difference in the price. So if you were buying a home worth £200,000 and your own property was worth £150,000, you'd have to pay £50,000.
Things to know
If you're planning to swap homes permanently, you will still need a solicitor and you'll still need to get a valuation and survey of the home you're moving to. And of course, you'll still need to pay stamp duty. The only fee you'll be missing is the estate agent fee (around 2.5%).
So although home swapping might not save you much in terms of costs, it could save you months of waiting for a buyer for your property. And by taking matters into your own hands you'll be kissing those irritating estate agents goodbye!
More: How to improve your home on a budget | Get the cheapest mortgage deal | Go on holiday for free!
Be the first to comment
Do you want to comment on this article? You need to be signed in for this feature