The top 10 fixed rate mortgages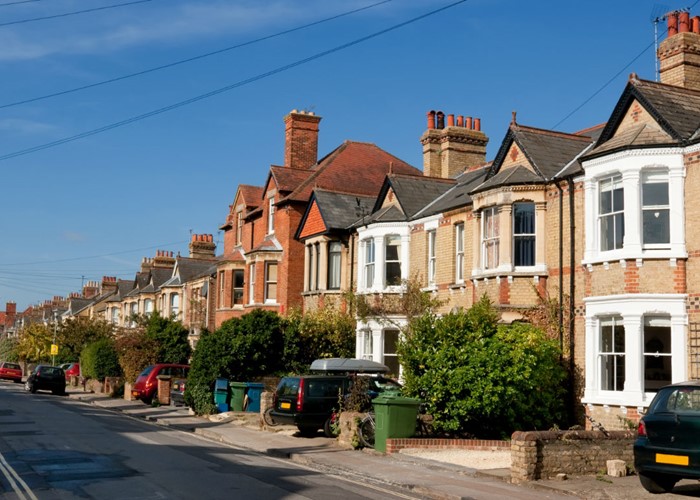 If you're in the market for a fixed rate mortgage, these 10 deals should be top of your wishlist!
My brother is about to buy his first place, so I've been chatting to him about what type of mortgage he should go for. Like most first-time buyers, he's not entirely sure what he wants.
I've long banged the drum for fixed rate mortgages, and did to my brother. Today I'm going to once again make the case for fixing your mortgage rate, and look at the ten deals which most catch my eye.
Why fix?
To some, the idea of fixing at the moment may seem a little strange. Many borrowers have seen their initial fixed rate period come to an end and moved onto their lender's Standard Variable Rate (SVR). And thanks to the base rate dropping to 0.5%, many of those SVRs are now even lower than the best fixed rate deals on the market today.
Why would you sign up to a more expensive deal?
The trouble is, there's no formal link between the base rate and the SVR. So while there looks to be little sign of the base rate rising, banks and building societies have already begun increasing their SVRs. Just last week the Co-op ramped its SVR up by 0.5%.
And the longer you leave it before moving to a fixed rate, the less likely you'll be able to get a rate as low as those on offer at the moment. Add to that the extra security you have with a fixed rate - knowing exactly what you'll be paying each month - and the case for fixing your mortgage rate, and doing it now, strikes me as pretty strong.
Two-year fixed rate mortgages
Let's start with the old favourite of the British borrower, the two-year fixed rate mortgage.
The lowest rate I can find comes from HSBC, which charges just 2.54% until the end of June 2014. However, this deal isn't for everyone. You'll need a massive deposit of 40%, and the fee is a huge £1,999!
I much prefer the two-year fixed rates on offer from Yorkshire Building Society. With a 25% deposit you can get a rate of 3.19%, with a fee of just £495. And if you want to lop £200 off that fee, you can, with a rate of 3.24% instead.
For borrowers with a deposit of 10-15%, I like the fixed rate from the Co-Op at 3.99%. Yes, you can get a lower rate, but the fact that this deal comes with no arrangement fee means that you'll pay less for it over the fixed period.
Three-year fixed rate mortgages
Two years isn't that long a time though, so if you want to secure your rate for a little longer, a three-year fixed rate may appeal.
If you have a decent deposit, then Chelsea Building Society has a rate of 2.94% up to 70% loan-to-value, though the fee is a whopper at £1,695. Again though I prefer Yorkshire Building Society's mortgage, which boasts a rate of 3.29%, is available up to 75% loan-to-value and comes with a fee of just £495.
For borrowers with just a 10% deposit, the lowest rate I've found comes from the Post Office at 5.29% and with a fee of £995. You can get £500 off that fee by going with a slightly higher rate of 5.59%, again from the Post Office.
Five-year fixed rate mortgages
I have a soft spot for longer-term fixed rate deals, as I prefer the extra security you gain.
The lowest rate you'll find on a five-year fixed rate comes from Chelsea Building Society at 3.49% until 31st May 2017. You'll need a 30% deposit and there's a chunky fee of £1,495 to pay.
If that fee seems a bit much, then First Direct has a deal at 3.69% and a fee of just £499. You will need a 35% deposit though.
With a 25% deposit, you can secure a rate of 3.69% from Yorkshire Building Society, with a fee of £995, while borrowers with only 15% should check out the Post Office, which has a deal at 4.39% and a fee of £995.
What do you think? Would you fix your mortgage rate now? Or would you try to hang on to a cheap SVR for a bit longer?
More on property and mortgages:
Use lovemoney.com's innovative new mortgage tool now to find the best mortgage for you online
At lovemoney.com, you can research all the best deals yourself using our online mortgage service, or speak directly to a whole-of-market, fee-free lovemoney.com broker. Call 0800 804 8045 or email mortgages@lovemoney.com for more help.
This article aims to give information, not advice. Always do your own research and/or seek out advice from an FSA-regulated broker (such as one of our brokers here at lovemoney.com), before acting on anything contained in this article.
Finally, we tend to only give the initial rate of a deal in our articles, but any deal which lasts for a shorter period than your mortgage term may revert to the lender's standard variable rate or a tracker rate when the deal ends. Before you take out a deal, you should always try to find out from your lender what its standard variable rate is and how it will be determined in the future. Make sure you take all this information into account when comparing different deals.
Your home or property may be repossessed if you do not keep up repayments on your mortgage
Be the first to comment
Do you want to comment on this article? You need to be signed in for this feature