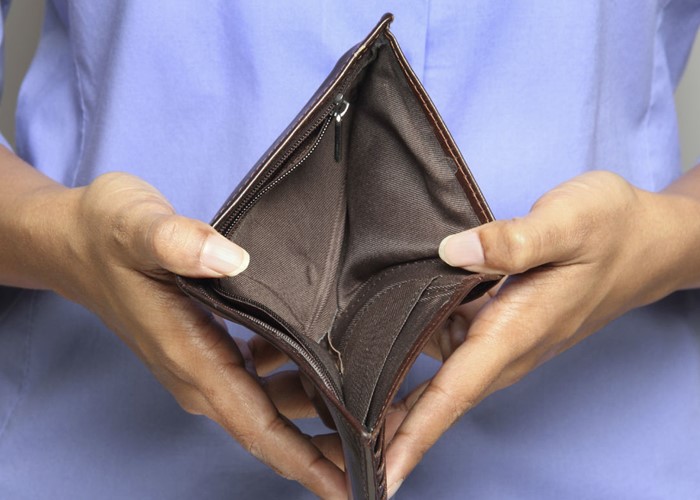 The Office of Fair Trading is cracking down on upfront fees for loans.
It's one of life's great ironies that the people who most need access to cheap credit -- those on low incomes, adults with disabilities, and single parents -- usually pay ultra-high rates of interest when borrowing money.
As a result, one of the seediest businesses in Britain is providing small loans to people with imperfect credit histories.
Cash in a flash
Of course, thanks to the credit crunch and rising bad debts, banks and credit card companies have become increasingly choosy, cherry-picking only the best borrowers.
Thus, when disappointed applicants are rejected by mainstream, high-street lenders, they often end up in the grip of 'alternative credit providers'. These include:
Pawnbrokers, which offer cash loans of £5 to £100,000 secured on valuables, usually at interest rates of around 8% a month. A typical loan is £100, secured on goods worth around £250;
Doorstep and catalogue lenders, a market dominated by lender Provident Financial;
Payday-loan firms, which offer small, short-term loans with interest rates that can exceed 4,000% APR; and
Loan sharks, which are unlicensed lenders, sometimes with links to ex-offenders or organised crime.
In some cases, these 'subprime' unsecured loans can be cheaper than having an unauthorised overdraft, especially over the very short term. However, with interest rates exceeding 400% APR, they are only for the most desperate borrowers.
Bogus loan fees
Don't be scammed! Emma Roberts reveals some dangerous scams that are circulating the web
Another problem with the market for alternative credit is rogue traders who contact customers offering cheap credit in return for upfront fees.
These dodgy lenders usually contact their victims by telephone or via text messages, promising to provide attractive loans on payment of an upfront finder's fee. Alas, many of these loan offers never materialise. Instead, dishonest credit brokers pocket the initial fees and then ignore customer complaints.
According to consumer watchdog the Office of Fair Trading (OFT), 270,000 UK consumers have paid upfront fees to loan finders in the past 12 months alone. Typically, these fees are between £50 and £70, but some are as high as £300.
Sadly, many of these consumers never receive a loan offer. In some cases, victims were badgered into handing over their bank details, only to find later that money had been taken from their accounts without permission!
The OFT cracks down
The good news is that the OFT is poised to crack down on this unlawful loan-fee scam. The watchdog has warned that it will close down firms that charge upfront fees for loans that they have no intention of providing.
This step to improve consumer protection has come about following a super-complaint from Citizens' Advice, which argued that crooked companies were cold-calling thousands of people offering bogus loans in return for cash fees.
From now on, the OFT requires all such companies to refund these fees when loans are not agreed within six months of applications. The OFT will fine lenders which don't toe the line and, if necessary, revoke their consumer credit licences.
Furthermore, the OFT is asking the government to consider introducing new legislation to impose an outright ban on upfront loan fees.
Dealing with dodgy debt-management
Related blog post
As well as cracking down on loan-fee scams, the OFT is introducing new rules aimed at preventing debt-management companies from abusing vulnerable consumers.
Later this month, the OFT will bring in rules to stop debt-management firms from making misleading advertising claims; charging high, upfront fees; giving inferior advice; or dishonestly posing as charities.
Again, this should help to clean up the murky world of debt-management, which is often abused by private, for-profit debt providers.
What you can do
If you're worried that you've been ripped off by a dishonest organisation, then complain to Consumer Direct. This government-funded, independent body exists to enforce your rights as a UK consumer.
You can contact Consumer Direct online or by calling 08454 04 05 06 (calls cost up to 4p a minute from a BT landline). Alternatively, call your local Trading Standards office; the number will be in the phone book.
Also, if you're feeling weighed down by debt, then steer well clear of dodgy debt-management firms. Instead, get in touch with a reputable provider of free, honest advice, such as National Debtline or the Consumer Credit Counselling Service (CCCS).
Finally, I'll leave you with one of my favourite quotes about debt. Publilius Syrus, a slave who lived in Rome in the first century BC and later became a free man, wisely warned:
"Debt is the slavery of the free."
More: Avoid interest with a 0% credit card | Avoid this mobile spam scam | The big 118 rip-off
Be the first to comment
Do you want to comment on this article? You need to be signed in for this feature