Cheap breakdown cover: RAC vs AA vs Green Flag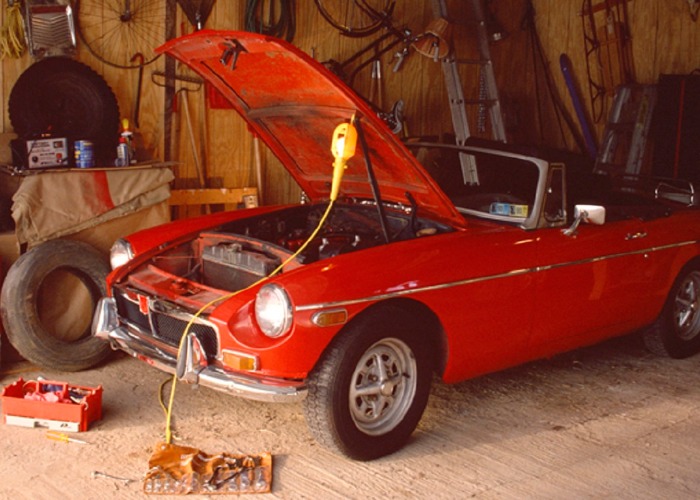 We compare the basic roadside recovery insurance from the three main breakdown cover providers: the RAC, the AA and Green Flag.
When shopping for breakdown cover, it's important to compare providers to see which offers the best value for money.
Breakdown cover has become far more expensive since we last wrote about it in 2019, with RAC cover rising from from £45 to £75, although cover from the AA has fallen from £99 to £59.
These prices are for the budget option, a roadside repair service. The labour is free, but parts are not.
If your vehicle cannot be repaired at the roadside, it will be towed to a garage, where you will have to pay for the repairer's services.
Find the cheapest car loans with loveMONEY
Here's an overview of the three biggest operators:
| Budget policy details | RAC | AA | Green Flag |
| --- | --- | --- | --- |
| Name | | | |
| New online customer price | £75 (or £7.50/month) | £59 (or £6/month) | £25+* (10% of customers or fewer will be eligible for the cheapest price) |
| What is covered? | Your vehicle (not you) | Your vehicle (not you) | Your vehicle (not you) |
| Area | Residents of the UK, Jersey, Guernsey, Isle of Man | UK residents (except Republic of Ireland) | Cover in the UK, Northern Ireland, Isle of Man (and, for residents of the Channel Islands) |
| Vehicles | Cars, motorhomes, vans, minibuses and motorbikes (over 49cc) | Cars, motorbikes, motorhomes, minibuses and small vans (max weight 3.5 metric tonnes, max width 2.55m) | Cars, motorbikes, motorhomes and small vans |
| Vehicle age restrictions | No limit | No limit | No limit (within the UK) |
| Distance from home | More than ¼ mile | More than ¼ mile | More than ¼ mile |
| Towing details if car can't be repaired at roadside | Tow your vehicle to a local garage or destination of your choice within 10 miles | Tow you to a nearby garage | Tow you to the nearest garage |
| Transport from garage | No cover | No cover | No cover |
| Number of call-outs | Five per year | Unlimited** | Unlimited |
| Are parts covered? | No | Yes, up to the value of £5 | No |
*The price of Green Flag's breakdown cover is based on you and your vehicle, and the likelihood of you claiming or making big claims. 10% or fewer of its customers will get the cheapest price of £25. But cover is arranged to your specific needs rather than being a one-fits-all policy.
** Unless the call-out is for the same fault within 28 days.
These prices are relevant to single vehicle cover. As you can see, the policies have some similarities, yet there are differences in price.
Green Flag will tow you to the nearest garage if your vehicle breaks down and it can't be fixed. If the garage is closed, Green Flag says it will take you home and pick you up the next day – and take the car to the garage.
In the meantime, you get a free message to your friends and family to tell them what's happened.
Reviews of breakdown cover
On Trustpilot, RAC Breakdown Cover has a 4 out of 5 score; the AA scores 4/5 and Green Flag scored much lower at 2.5.
Car magazine Auto Express put together a ranking of breakdown cover providers, based on readers' experiences, which you can read here.
It put Green Flag in 2rd place, AA in 5th and RAC in 6th. The first and third spots were taken by smaller providers GEM Motoring Assist and Britannia Rescue.
23 ways to cut your car insurance premiums
What about repeat breakdowns?
The RAC says it could refuse roadside assistance for the same issue if a member was previously advised to fix it (during a previous breakdown) and didn't.
The AA can refuse to deal with 'the same or similar cause of breakdown' if it dealt with it within the last 28 days. So, it's up to you to act on any advice to fix any issues.
Green Flag says it could charge extra if you haven't fixed a fault that's led to a second call-out within the last 28 days or if you cancelled one and then asked for help with the same problem.
The RAC says it fixes four out of five failures at the roadside, within 30 minutes on average, although that excludes accidents and extreme failures.
The AA says it repairs eight out of 10 vehicles at the roadside and that it arrives within 45 minutes, on average.
The AA also claims to have more dedicated mobile mechanics than other providers at over 2,900.
A word of warning: breakdown services require you to produce your membership card and proof of ID to use their services, so take them with you on all journeys.
Find the cheapest car loans with loveMONEY
Service versus price
Most of us have heard good and bad experiences from each of these providers.
We can't read too much into individual anecdotes unless they are overwhelmingly one-sided, which isn't the case here. They are all still going strong, so that's a sign their service is generally acceptable.
With the AA and RAC, you can expect to pay more at renewal.
It's advisable to shop around each year for the cheapest cover, but if you've had good service from one organisation, then you might feel more comfortable sticking with them.
By staying with the same service at renewal you might be entitled to more call-outs in a year or discounts for not making a call-out – as is the case with Green Flag.
You could try switching from one to another and back in a 24-month cycle to compare their services, and it's possible you might even save a little money doing this.
Unfortunately – excluding AA's recent price cut – both the AA and RAC have increased their budget price since 2013, so it doesn't seem too likely that you'll benefit much.
It's also worth pointing out that while the AA has cut its prices for the cheapest package, you no longer get towed to your choice of destination.
As for Green Flag, you can get 50% off your AA or RAC renewal quote, although you should check the terms and conditions first.
Remember to put a note in your diary to shop around in 11 months as all three services could auto-renew.
Car insurance fees rise as insurers rake in profits away from the quoted price
Beyond budget cover
If you go beyond budget cover, more comprehensive options include:
Cover for more than one vehicle
Cover for older vehicles
Cover for you and family members, regardless of the vehicle driven
Recovery to your home or another address in the UK, wherever you are
Transportation for you and others
Transportation for you if you are taken ill and no one else can drive
Assistance within ¼ mile of home
Replacement car hire
Reimbursement of public transport costs
B&B accommodation
Medical assistance
European cover
Finally, some insurers add breakdown for free or as an optional extra when you buy car insurance.
So, you should check if you can get a cheaper overall package when you're shopping around for car insurance before buying breakdown cover separately.
This is a classic loveMONEY article that has been updated.
*This article contains affiliate links, which means we may receive a commission on any sales of products or services we write about. This article was written completely independently.
Keep the motor running:
Be the first to comment
Do you want to comment on this article? You need to be signed in for this feature