The UK's most reliable cars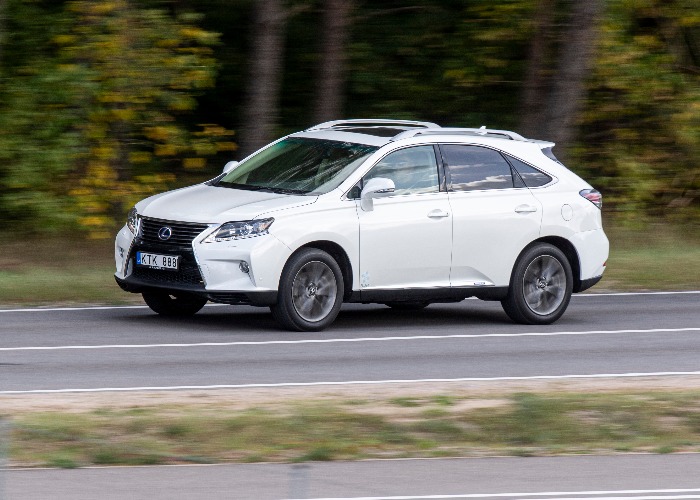 We all want to own a car that rarely breaks down. Now you can find out if your car, or one you are considering buying, will go the distance with a new ranking of the nation's most reliable cars.
Reliability is a big factor when it comes to selecting a new car.
After all, it's one thing to have a comfy ride or great fuel efficiency, but if you end up having to go to the garage every couple of days in order to get something fixed, then you will end up stressed and out of pocket.
But how can you work out how reliable a car is likely to be before you actually pick up the keys?
One method is the reliability index, published by warranty firm WarrantyWise, which highlights both the most and least reliable vehicles around.
Cars are given a score based on a host of factors, including frequency of repairs and the cost of getting the vehicles fixed, with each vehicle then awarded a score out of 100.
Buying a new motor? Sort a cheap loan with CarFinance247
The most reliable car models
Let's start by looking at the individual models which perform most strongly, and then those which aren't quite so sturdy.
1. Lexus RX
The most reliable motor according to WarrantyWise is the Lexus RX, with no recorded faults at all. The average warranty for this model is £62.26 per month.
2. Honda Jazz
The Jazz most commonly developed issues with its brakes, clutch and suspension. But the repair costs ‒ which WarrantyWise described as "reasonably average" ‒ improves its score, as putting it right is not going to break the bank.
It says the average warranty cost for this model is around £24.37 per month.
3. Mitsubishi ASX
The ASX has fewer faults on record, but has a slightly higher average repair cost than the Jazz.
Typically warranties cost £35.96 per month for the ASX.
Compare car insurance quotes at Confused.com
4. Dacia Sandero
The Sandero scored well because of a fairly low frequency of repairs, with the main issues generally related to the electrics.
The average warranty cost here is around £35.96 per month according to WarrantyWise.
5. Mazda 2
The Mazda 2 has a higher number of repairs than the Sandero, with issues usually related to the suspension, starter motor or fuel system.
You're looking at a monthly cost of £29.52 per month for a typical warranty.
Buying a new motor? Sort a cheap loan with CarFinance247
6. Volkswagen UP!
With the UP!, a typical warranty will set you back £29.52 per month.
It takes sixth spot in the reliability index as a result of its relatively low number of repairs. These issues are often related to the clutch, brakes and drive shaft.
7. Nissan Leaf
The Leaf suffers from higher average repair costs than the others in the top 10. And given it's an electric vehicle, usually the problems are related to its electrics, though some repairs are also related to its mirror assembly.
On average a warranty for a Leaf will cost you around £39.05 per month.
8. Lexus CT
The CT doesn't finish higher in the top 10 despite having reasonably low repair numbers, as a result of the above average repair costs. The issues are most commonly related to the EGR valve, heater fan motor and mirror assembly.
The average warranty cost for this model is around £45.86 per month.
9. Ford Ecosport
The Ecosport is only slightly behind the CT, with repairs most commonly related to the thermostat housing.
On a monthly basis, a warranty will generally cost you £35.96.
10.Suzuki Alto
Alto rounds out the top 10, with one of the highest repair claim frequency rates. It most commonly has issues with the gearbox, clutch and CV joint.
The average warranty cost is around £29.52 per month.
Get breakdown cover with the AA from £6 a month
The least reliable car models
So which models are you least able to rely on? Here are the five worst performers, in descending order.
5. Chevrolet Captiva
The Captiva has slightly higher repair numbers than the vehicle below it in the list, but is boosted by the fact it has lower average repair costs.
A typical monthly warranty will set you back £47.10.
4. Porsche Cayenne
The Cayenne avoids the bottom three thanks to lower numbers of repairs than its rivals. It most commonly has issues with the engine, gearbox and electrics.
It's not a cheap car to get a warranty for either, typically costing a massive £71.75 per month.
Buying a new motor? Sort a cheap loan with CarFinance247
3. BMW X6
Shockingly, more than half of the X6 models covered by Warrantywise have required a repair. And it costs a packet to put it right too, with average repair costs of almost £2,000.
The warranty isn't cheap either, with a typical monthly cost of £61.43.
2. Audi A7
The A7 finishes second bottom, with common issues relating to its gearbox, electrics and wheel bearings.
Again it's costly to cover with a warranty as well, typically costing around £81.08 per month.
1. Bentley Continental GT
The GT is a car that may well have you pulling your hair out. It most commonly develops problems with the fuel system, electrics and engine, and can cost a small fortune when it goes wrong ‒ in some cases electrical issues have led to repair bills of an almighty £10,000.
Be the first to comment
Do you want to comment on this article? You need to be signed in for this feature