Car dashboard lights: what they mean and how much each repair will cost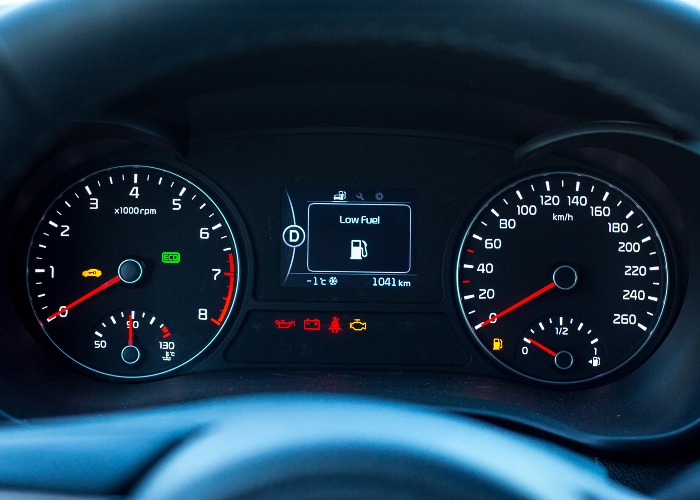 A warning light flickering on your car dashboard is never going to be good news, but it isn't always clear exactly what it's telling you.
With the ever-rising cost of keeping a car on the road, the last thing any driver wants to see is one of their dashboard icons lighting up.
While some of these lights are pretty self-explanatory (and thankfully easy to sort), others aren't quite so easy to decipher.
So, let's take a look at what some of these car dashboard icons mean and, more importantly, how much it will cost should something need fixing.
Remember the traffic light system
If you're not sure when to act, the traffic light system will help.
If the dashboard warning light is red, the problem needs investigating straight away, while an amber colour means you should get the issue checked out soon.
Of course, if the light is green or off, there are no issues related to that particular light, as long as all your sensors are working.
How much to fix?
Car leasing firm Hippo Leasing first published the potential costs involved in fixing issues associated with these lights using data from garages around the UK in 2019.
The company collected its data on costs using a low-end car (Hyundai i10), mid-range (BMW 3 Series), premium range (Range Rover) as well as some of the UK's most popular cars, including the Ford Fiesta.
You can check the full list of estimated prices based on Hippo Leasing's data here.
We look at some of the most expensive faults to fix, as well as the more common issues likely to light up on your dashboard (aside from the blindingly obvious).
How to get a good deal on your next car
Most expensive potential issues
Engine oil pressure
Checking engine oil levels should be a regular feature of your to-do list to ensure it doesn't dip to a dangerously low level.
A red engine oil pressure symbol indicates the engine has either lost oil pressure or needs a top-up.
If your pressure is low, you probably need to replace your oil pump and sump pan, which could set you back between £270 and a whopping £3,000, according to Hippo Leasing.
Can't remember when you last checked your oil level or had it changed at a garage?
Direct Line recommends going to your nearest petrol station or garage and checking your vehicle handbook and the engine's oil levels.
Compare car insurance quotes at Confused.com
Convertible roof warning
This is not exactly a common issue in the UK, but certainly one of the most expensive.
If you have a convertible, keep an eye on the roof warning icon as this will tell you whether an obstruction or more serious fault may prevent the roof from opening or closing.
Replacing the roof is expensive and will cost you between £1,500 and £1,600, according to Hippo Leasing.
Steering lock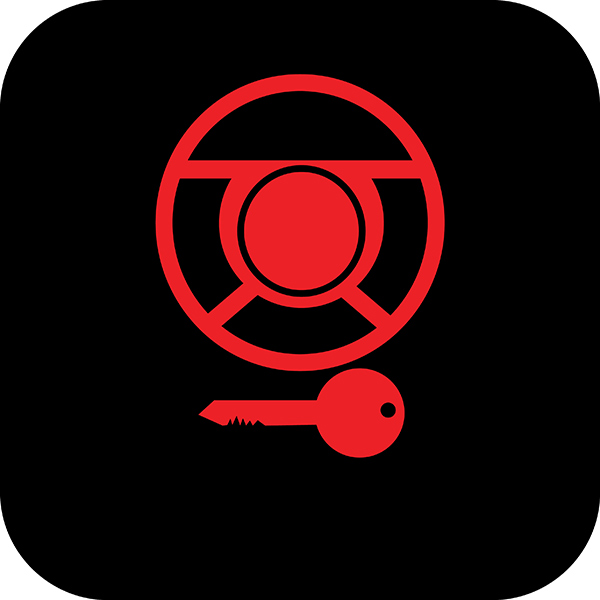 An amber steering lock symbol implies you need to release the car's steering lock before starting the engine.
If the symbol remains red after starting the car, there may be a fault with the mechanism.
Direct Line recommends not switching off the engine and heading to a local garage to have it inspected.
Replacing the steering column lock can set you back anywhere between £325 and £1,690, according to the garage data collected by Hippo Leasing.
The most reliable cars – and the ones to avoid
Press clutch pedal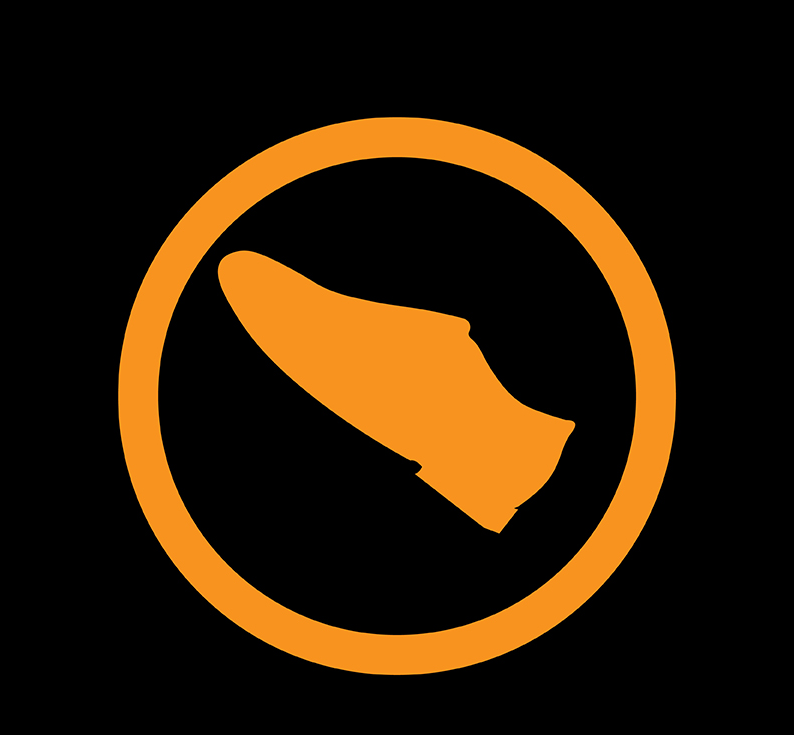 As you might guess from the name, the 'press clutch pedal' icon is a reminder to engage the clutch to stop your car from lurching forward if it's in gear or you need to move out of the park position.
It only appears on certain car makes and models, so don't worry if yours doesn't feature it.
According to buyacar.co.uk, this symbol may also appear when you press the car's start button, turn the key, or if you've stalled a vehicle with a push-button start and need to restart the engine.
So, it doesn't mean there's definitely a fault, but if the light remains constant there could be a deeper issue to deal with.
If the worst happens, the cost of replacing the clutch varies from £325 to nearly £1,100.
Catalytic converter warning
Catalytic converters are vital as they significantly cut down the number of harmful pollutants by converting gases produced by a car into water vapour and less harmful gases.
So, the catalytic converter warning light is important to keep an eye on as it can warn the driver that it's overheating or not operating as intended.
It's important to get your car checked out if this light is on, as these issues can get worse, and in some cases, you may not be able to start your engine if there's significant damage.
Replacing a catalytic converter is pretty pricey at between £420 and £1,070.
Find parking quickly with JustPark
Engine cooling system
A red engine cooling system light usually suggests the coolant level is dangerously low, although Direct Line says a red light could also flag a blockage in the system that may cause the engine to overheat.
The insurance company recommends you either call your breakdown provider or seek immediate assistance from your nearest garage.
If the solution isn't to simply replace the coolant, you could be looking at repair bills anywhere between £100 and £1,030, according to Hippo Leasing.
Common dashboard lights
Now that we've covered the lights that signal issues that could cost over a grand to fix, let's look at some of the dashboard icons that light up more frequently.
Brake system light
If this light appears on your dashboard, check the handbrake hasn't been left on – if it hasn't, there could be an issue with the brake system.
Problems with the brake system can be caused by worn brake pads or discs, a problem with the anti-lock brakes (ABS) or stability control or a lack of fluid in the system.
You should have this investigated by a garage as soon as possible. If you need to replace the brake pads and cables, it may cost you an estimated £330 to £570.
Looking for breakdown cover? Get 24/7 roadside assistance with the AA
Battery light
A red vehicle charging system light indicates the car battery is either no longer charging or something is draining the charge when the car is switched off.
Should it need replacing, the estimated price varies from £160 to as high as £270, according to Hippo Leasing.
Airbag warning light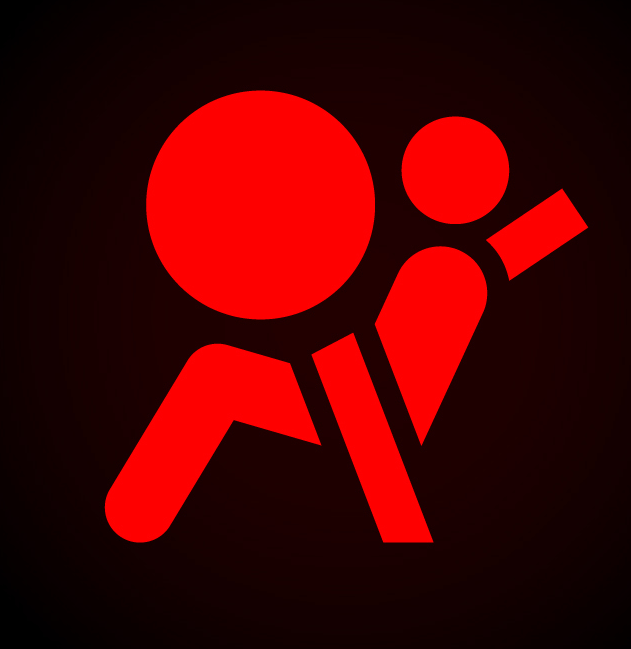 A red airbag warning light is vital to address as soon as possible, as it means one of the airbags is malfunctioning, so it may not inflate during an accident.
Alternatively, it could inflate without warning while you're driving and potentially cause an accident.
You should go to a garage for an inspection, which should cost up to £70.
Ignition switch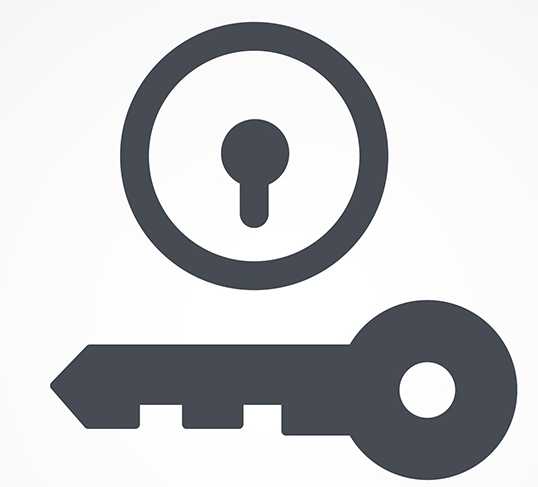 According to Direct Line, a red ignition switch could indicate 'all manner of maladies.'
The company recommends getting the car checked out as soon as possible. If you need to replace the ignition switch, it could cost you between £110 and £425.
*This article contains affiliate links, which means we may receive a commission on any sales of products or services we write about. This article was written completely independently.
Be the first to comment
Do you want to comment on this article? You need to be signed in for this feature