The most reliable cars – and the ones to avoid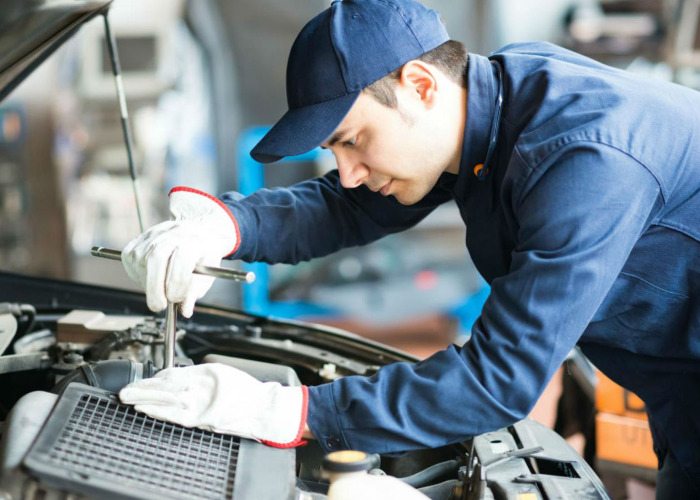 New research from What Car? casts light on which motors drivers can trust, and which are most likely to end up at the garage.
Having a car may be something of a necessity in the modern world, but it doesn't come cheap.
Research by Kwik Fit last year suggested that the typical motorist in the UK is shelling out the best part of £400 a month on running a car, with around £190 of that going on maintenance and servicing, and around £160 on repairs or breakdowns.
As a result, finding a reliable car and avoiding regular trips to the local garage is an excellent move if you want to save a bit of cash and reduce your stress levels.
So which are the cars that you can trust?
Motoring site What Car? has put together a reliability table, based on its surveys of more than 18,000 car owners.
It's cut the results down to focus only on cars aged up to four years old and given them a rating based on the costs to repair and how long it was off the road.
Let's take a look at the best and worst cars for reliability, broken down into ten separate classes of vehicle.
Search for cheaper car insurance with Confused.com
Small and city cars
Suzuki Celerio took the top spot here, with only 7% of drivers reported an issue, in each case the gearbox. All the cars could still be driven and were fixed under warranty in under a week. It got an overall score of a whopping 98.9%
The Honda Jazz (pictured below) also did well here, with only 11% of drivers experience an issue, in each case only something minor. It scored 98.3%.
At the other end of the scale, the study suggests the Seat Ibiza isn't ageing well, with more than a quarter of drivers experiencing a problem, most commonly non-engine electrics.
To make things worse, less than half of the fixes were under warranty, in some cases costing up to £500 to put right. It came bottom with a score of 86%, just behind the Peugeot 208 which scored 87%.
Family cars
Diesel Vauxhall Astra's were undoubtedly the worst performers in this category, with an overall score of 82.3%. It's notable that that's 10% lower than the petrol version, with nearly twice as many of the diesel models developing a fault.
One in four of those issues were related to the braking, while one in five were to do with the engine or gearbox.
Another less than impressive score was notched up by the Nissan Pulsar, at 86.6%.
In contrast, the Skoda Rapid (overall score of 99.4%) did well, with only 5% of drivers experience an issue. All were fixed the same day, for free under warranty.
Others worth a look include the Toyota Auris (98.2%) and the Hyundai i30 (97.7%).
Worried about being stranded on the roadside? AA breakdown cover from £4.50 a month
Executive cars
The Hyundai i40 is the stand-out choice for executive cars, with any faults developed being minor and all corrected under warranty. That said, they all took a week to fix, though the motor still notched up a score of 97.9%.
That's only slightly ahead of the 97.3% scored by the Kia Optima.
Rather less impressive was the diesel Jaguar XE, which scored just 82.6%. Again the diesel models developed twice as many issues as petrol, and they were costly to fix too ‒ ranging from £500 to more than £1,500.
Luxury cars
The Jaguar XJ (above) took first place in the luxury category, with a score of 94.3%. WhatCar noted it had a "fairly high proportion" of electrical issues, but added they could all be driven and two-thirds were put right the same day.
It finished just ahead of the Mercedes E-Class (92.8%), which had a third of motors develop an issue, though they could all be driven and fixed for free.
The Jaguar XF was a less impressive model, with a "fairly high percentage" developing a fault. It scored 86.8%.
Small SUVs
The Kia Soul scored the full 100%, with not a single one experiencing a fault. Second place was taken by the Mini Countryman, where only a tiny number of drivers developed issues which were split between interior trim and non-engine electrics.
The contrast was stark with the Jeep Renegade, which scored a paltry 77.1%. It was "plagued" by electrical faults, with some owners reporting the radios and dashboard displays stopped working properly. The repairs were pricey too, in some cases up to £1,500.
Family SUV
The Range Rover Evoque scored particularly poorly in the Family SUV category, notching up a score of just 78.4%. Owners had issues in 13 of the 14 categories recorded by WhatCar ‒ only the steering was unaffected.
Meanwhile, the Renault Kadjars suffered from lots of "electrical gremlins", with more than a third going wrong. As a result, it scored 81.3%.
At the other end of the scale, there's little to separate the Kia Sportage (98.6%) and the Volvo XC40 (98.4%), both of which suffered only minor issues.
Search for cheaper car insurance with Confused.com
Large SUV
The Toyota Rav4 (above) scored an eye-catching 99.5%, with only 3% of motors developing an issue, in each case the non-engine electrics.
The petrol Honda CRV also performed well with a score of 98.7%.
However, the Nissan X-Trail didn't do so well, scoring just 77.1%. It suffered faults in 11 of the 14 different categories, and though half were repaired the same day, others were off the road for more than a week. In some cases that came with a bill of up to £1,500 too.
Luxury SUV
The Range Rover was the worst performer here with a dreadful score of just 69.3%. A third of the faults developed led to repairs costing drivers at least £1,000, while a third were also off the road for more than a week as a result.
The Range Rover Velar didn't do much better ‒ almost half of drivers reported some form of fault (48%), with an overall score of 77.9%.
A much more reliable option is the Volkswagen Touareg, which scored a whopping 96%. Most cars didn't develop an issue, and those that did were all still driveable.
Electric and hybrid
Both the Lexus CT and the Toyota Yaris hybrid scored a flawless 100%, with no faults developed.
It's worth noting that the Lexus NX, the Lexus RX and the Toyota Auris all scored above 99% too ‒ clearly, this category boasts some incredibly reliable motors.
The worst performer was the Renault Zoe, with a score of 82.3%. A higher percentage of drivers had problems, including plenty of electrical issues, with three-quarters of them out of action for more than a week as a result.
Worried about being stranded on the roadside? AA breakdown cover from £4.50 a month
Coupes, convertibles and sports cars
Top spot was taken by the BMW M4 with a score of a whopping 99.3%. The only issues were related to the bodywork, and all cars were repaired under warranty within a day.
The Mazda MX-5 scored well too, with less than one in ten developed an issue, and half of those were fixed within a day. No repair bill went past the £300 mark.
The Mercedes Benz C-Class Coupe didn't do so well though, scoring 83.8%. More than a quarter developed an issue, with some bills ranging from £1,000 to £1,500.
*This article contains affiliate links, which means we may receive a commission on any sales of products or services we write about. This article was written completely independently.
Be the first to comment
Do you want to comment on this article? You need to be signed in for this feature