The most reliable cars - and the ones to avoid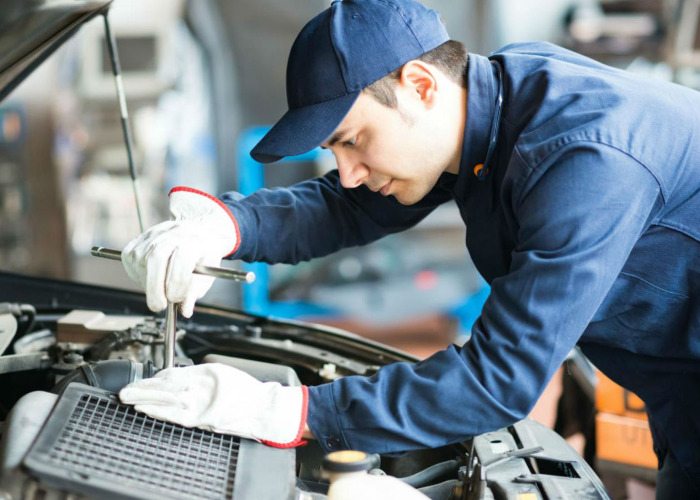 New research from What Car? casts light on which motors drivers can trust, and which are most likely to end up at the garage.
Having a car may be something of a necessity in the modern world, but it doesn't come cheap.
Research by Kwik Fit last year suggested that the typical motorist in the UK is shelling out the best part of £400 a month on running a car, with around £190 of that going on maintenance and servicing, and around £160 on repairs or breakdowns.
As a result, finding a reliable car and avoiding regular trips to the local garage is an excellent move if you want to save a bit of cash and reduce your stress levels.
So which are the cars that you can trust? The experts over at What Car? have put together a reliability table, based on its surveys of more than 14,000 car owners. It's cut the results down to focus only on cars aged up to four years old, and given them a rating based on the costs to repair and how long it was off the road.
Let's take a look at the best and worst cars for reliability, broken down into ten separate classes of vehicle.
Compare and save money on your next car insurance quote with Confused.com
Small and city cars
Top of the pile for city runarounds is the Toyota Yaris, with a frankly incredible 100% rating. Not a single owner reported any problems, while around four out of 10 Yaris owners picked out its reliability as their favourite feature of the motor.
It was only a little ahead of the Honda Jazz, which saw just 3% of drivers report a fault.
At the other end of the scale, the Peugeot 208 (pictured below) managed a score of just 81.4%, clinching last place. Drivers had all sorts of problems with the Peugeot, with 15% alone reporting issues with the electrics and a further 12% having braking issues.
Family cars
The Hyundai i30 is top of the tree for family cars, registering a score of 98.9%. The only problem drivers experienced was with the gearbox and clutch, though in each case the issue was fixed within a week and without costing a penny.
The Peugeot 308 came bottom of the family car category, with a score of 81.5%. Nearly half of the drivers What Car spoke to suffered some form of fault over the year, with electrical issues again the most likely culprit.
23 ways to cut your car insurance premiums
Executive cars
A paltry 6% of Volvo V60s experienced a problem, leading to the car getting a score of 99.3%. The only affected area was the bodywork, so it didn't take long to put right either.
However, it's not such a good story for drivers of the Mercedes Benz C-Class (pictured below). As What Car? puts it: "A prestige brand image isn't always an indicator of superior quality."
While nearly a third of cars had some form of fault, most were back on the road within a week, with only a few drivers having to cough up for the repairs.
Luxury cars
While the C-Class had its struggles, the Mercedes Benz E-Class (2019-2016) was the best performer in the luxury car category.
Even though around a third of cars had a fault, the most common were battery and non-engine electrics, meaning they could still be driven. Nonetheless, some drivers had to fork out as much as £750 to put things right.
The worst performer in this category was the Jaguar XF, with around 36% of drivers suffering an issue. The electrics were the most common complaint, though bodywork problems were also highlighted. While the cars were fixed under warranty, a significant number were stuck int the garage for at least a week.
Compare and save money on your next car insurance quote with Confused.com
Small SUVs
The Suzuki SX4 S-Cross topped this category, with a faultless performance. Again owners highlighted its reliability as a big plus point.
The Citroen C4 Cactus came bottom, with around one in five motorists suffering a problem. Engine electrics was a common issue, followed by the brakes and engine itself, and in most cases the cars were left undriveable, resulting in hefty repair bills.
The cars most likely to fail their MOT - and why
Family SUVs
Less than one in ten drivers of the Kia Sportage (pictured below) came across issues, while in all cases they were fairly minor, meaning they were fixed quickly and usually stayed on the road.
However, almost half (47%) of Nissan Qashqai diesel SUVs had some form of fault. While most remained drivable and were fixed under warranty, others had to pay out up to £300 to get things put right. Interestingly 46% of drivers of the petrol Qashqai also had problems.
Large and luxury SUVs
The Toyota RAV4 performed impressively, with just 4% of drivers having issues. In each case, this was down to the engine electrics, which was always fixed under warranty in less than a day.
The least reliable large SUV is the Range Rover. Around half of drivers told What Car their vehicle had developed a fault - while non-engine electrics were the top complaint, around one in six (17%) developed an issue with the suspension.
Nearly a third were undriveable, while two-thirds were off the road for at least a week.
Compare and save money on your next car insurance quote with Confused.com
MPVs
The least trustworthy MPV is the Citroen C4 Picasso (pictured below). Almost a third developed an issue, with non-engine electrics the most common problem. Most spent less than a week in the garage, though a few owners were told to cough up as much as £300.
Drivers are better off with a Mercedes Benz B-Class. While one in five had a problem, two-thirds were still driveable and they were all sorted within a week. In fact, a third were put right within a day.
Electric and hybrid cars
Drivers of the Tesla Model S were most likely to have problems, with just over half of the cars out of action for at least a week. Getting things fixed are costly too, with some costing more than £1,500. Problems included bent seat frames, broken door handles and parking sensor failures.
At the other end of the scale, the original Nissan Leaf took top spot, with no mechanical issues reported by motorists. Indeed, the only issues were minor bodywork, which were all sorted the same day and under warranty.
Electric cars: running costs, Government grants and cheap charging
Coupes, convertibles and sports cars
The top performer here was the BMW 2 Series, specifically the petrol version, with just 8% of cars developing a fault. All were fixed for free, though some were off the road for at least a week.
However, things are less promising for drivers of the Mercedes-Benz C-Class Coupe and Cabriolet, with common issues popping up over the interior trim, the engine and the electrics. On the positive side, in each case, the problems were fixed for free, while all of the motors remained driveable.
Compare and save money on your next car insurance quote with Confused.com
Be the first to comment
Do you want to comment on this article? You need to be signed in for this feature