24 ways to cut your car insurance premiums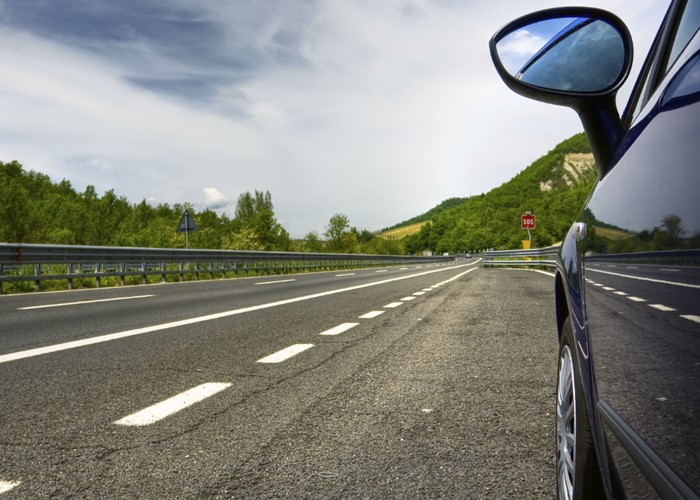 Here are some great ways to save on your car insurance.
Whether you're buying a new car or your current car insurance policy is ending, it's important to shop around.
Here are some ways to cut your car insurance costs this year. Be warned: some are more extreme than others!
Get a quote 28 days before renewal – and another one day before renewal
Quotes are often valid for 28 days. This way, if prices go up just before your renewal date, you can revert to your original quote.
Shop around for the best quotes
Competition is fiercest among car insurers for new customers, so don't automatically renew. Why not give the LoveMONEY car insurance engine a spin?
Broaden your search
Aviva and Direct Line don't appear on any car insurance price comparison websites so you need to go direct to these insurance providers to compare quotes.
Ask your existing insurer to beat the best quote you've found
It doesn't cost you anything to ask, and it's less hassle than switching. Read more at How to haggle and make a fortune.
Increase your excess
The higher the excess, the less you should pay in premiums. Obviously you need to ensure the excess is still affordable or this trick is a bit pointless!
Declare whether you've made any claims
If you haven't claimed on your car insurance for a year, you'll earn a no-claims bonus which can help to bring your premium down.
Accurately assess the value of your car
When getting quotes, make sure you don't overestimate the value of the car or you will end up paying too high a premium.
Trim off any extras you don't need
Why pay for 'free car hire' while your car is being fixed, if you don't need it?
Add a second driver
If the additional driver won't actually use the car, this can bring the premiums down.
Reduce your cover
If you drive an old banger that's on its last legs, opt for third party cover rather than comprehensive cover.
Avoid modifications
Adding spoilers, alloy wheels or boosting the engine size is likely to increase your premium.
Buy online
You usually pay less if you buy your car insurance on the internet, rather than over the phone.
Park your car off-road or in a garage
This means your car is less likely to be stolen, so is less risky to insure. Just be careful not to scuff your car on the garage's inside walls or door.
Make the car more secure
Adding an immobiliser, alarm and tracker to your car will also reduce the risk of it being stolen, and bring down your premiums.
Spend less on hire car insurance
Get car hire excess insurance and reduce your excess that way, rather than buying an expensive add-on from a car hire firm.
Get a multi-car discount
Some insurers such as Admiral, Privilege and Direct Line will give you a discount if the same person insures more than one car.
Pay for your insurance upfront
Insurers will charge you as much as 20% extra if you want to pay off your premium in monthly instalments. Pay upfront for your insurance and you'll save. Use a top 0% purchases card and you'll be able to pay it off gradually without being charged any interest.
Take an advanced driving course
Taking the Pass Plus training course could shave as much as 30% off your car insurance premium.
Consider a 'pay as you drive' scheme
Some firms, such as Stoneacre, fit a special device to your car so the insurer knows how much you drive it. The less you drive, particularly at risky times (eg night-time), the less you pay! Read more in Pay As You Drive car insurance.
Buy a dashcam
Dashcams film your journeys while you're out on the road, capturing the action should you or anyone else on the road get into an accident. The footage on these cameras is being to catch out dodgy drivers and insurers love them too. Having one can shave a bit off the cost of your premiums, but some insurers will only cover specific models.
Impose a mileage limit on yourself
You can lower your premium by sticking to a mileage limit.
Downgrade your car
Cheaper cars with smaller engines cost less to insure. Rare, expensive cars cost more!
Get married
Married drivers pay less as they are statistically seen as more 'stable'.
Move in with your partner
Again, those in a stable relationship are seen as less risky drivers, and pay less.
Compare car insurance at loveMONEY
This is a classic loveMONEY article which has been updated
More on motoring:
How to find the cheapest local petrol and diesel prices and offers
Cheap car insurance for young drivers: how to save money
Checking your car tax: what you need to know
Be the first to comment
Do you want to comment on this article? You need to be signed in for this feature