Pothole damage: how to claim compensation from your local council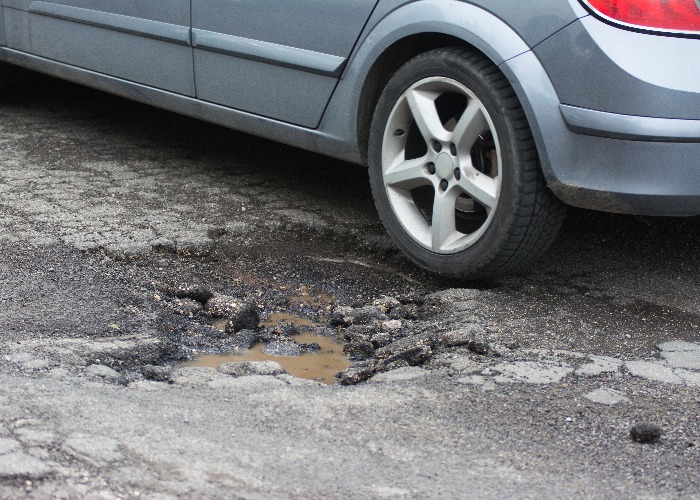 There's been a sharp rise in pothole damage this winter. Here's how to claim compensation you're owed from your local council if your car gets damaged.
More cars damaged by potholes
If you've hit a pothole recently, and damaged your car in the process, you certainly aren't alone.
The latest breakdown data from the RAC shows that in the first three months of 2021 RAC patrols went to the aid of 4,694 drivers who had likely broken down because of hitting a pothole.
That's not only the equivalent of 52 drivers every single day, but is more than three times higher than in the last quarter of 2020 when patrols attended 1,461 drivers in this position. As a result it's the largest quarterly rise the RAC has ever seen.
In total, 2.4% of call-outs over the quarter were for broken suspension springs, distorted wheels and damaged shock absorbers, which the RAC said were the classic symptoms of a driver having hit a pothole. That's the highest proportion since 2017.
The RAC puts together a 'pothole index', which measures the condition of roads. The firm said the index suggested that road quality is in a declining state and drivers are now nearly one and a half times more likely to break down as a result of hitting potholes today than when the RAC started collecting this data back in 2006.
Get AA breakdown cover from just £6 a month
Why are the roads so bad?
First, a quick explainer as to why our roads are in such poor shape.
Potholes occur when water seeps down below a road surface and then freezes in the winter. This pushes up the asphalt and causes holes.
But it's not just the weather that is causing such havoc. Other contributing factors are vastly increased traffic flow, which is putting pressure on roads of all sizes throughout the UK, and the constant digging up of our roads by utility companies.
When electricity and water companies perform repairs to their cables and pipes, they tend to simply patch up the road rather than resurfacing it, and this makes them more susceptible to damage.
Government promises funds, but not enough
The Government has certainly talked tough about acting on the state of potholes in the UK. It is handing out £500m a year between 2020 and 2025 to local councils to improve the road standards, with the Government claiming that each £500m batch is enough to cover the cost of repairing 10 million potholes.
However, it's not had the warmest of responses from road experts.
As Nicholas Lyes, head of roads policy at RAC, explained: "Pots of funding announced annually may help fill some potholes, but they don't cure the problem over the long-term by dealing with underlying major surface defects. Nor do they allow local authorities to plan routine maintenance."
Get AA breakdown cover from just £6 a month
Report potholes or councils won't pay out
In general, a hole in the road counts as a pothole if it's more than 40mm deep. However, you should also report other dangerous road defects or smaller holes.
Local authorities have an obligation to pay out for damage caused by defects they should have maintained. However, they do have a get-out clause: if a pothole hasn't been reported, the authority doesn't have to pay up.
Most authorities with responsibility for maintaining roads now have easy to use pothole reporting systems on their websites.
In general, in England, Wales and Scotland the local council will be responsible for B roads and small A roads, In England Highways England is in charge of bigger A roads and motorways, and Transport for London looks after 'red routes' in the capital.
In Wales motorways and trunk roads are cared for by Traffic Wales and over in Northern Ireland, TransportNI cares for all the roads.
In Scotland, the responsibility differs depending what areas you are in. In the North West and North East, it falls to Bear Scotland, in the South West it's the Scotland Transerv and in the South East it's Amey's job.
So, if you spot a pothole, or swerve to avoid one, check which authority is responsible and report it.
The more drivers who report potholes, the better. If you hit one that someone else has reported, you'll be thankful they did. In turn, you'll be helping other drivers by reporting other potholes you encounter.
Get AA breakdown cover from just £6 a month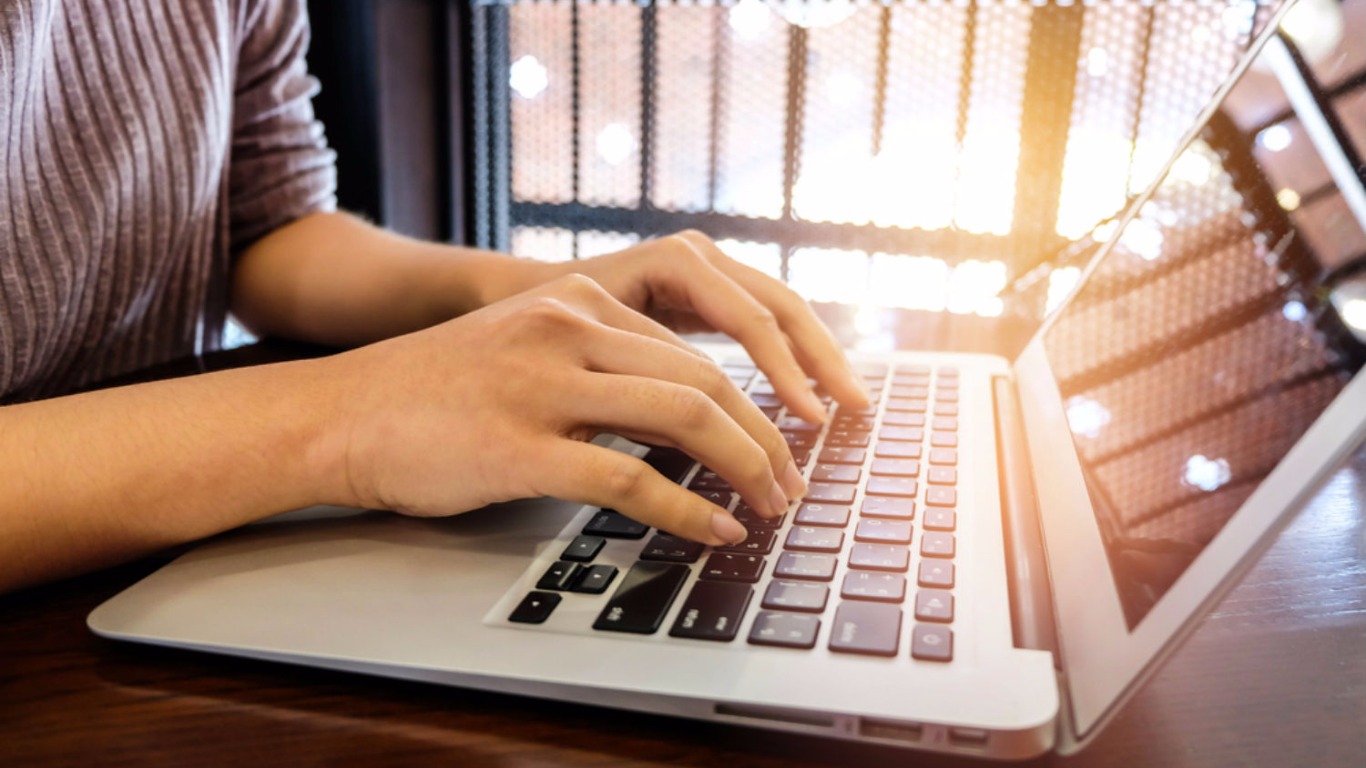 How to claim for pothole damage
Councils must have a system in place to enable them to receive defect reports from the public.
They may be liable if they have not acted after receiving a defect report or finding the defect during a routine road inspection.
Each council will have a specific procedure for compensation claims, so make sure you check your local council's website for specific information.
Remember, you can claim for damage to bikes and motorcycles as well as cars.
As a general rule of thumb, if you aim to follow the steps below you won't go far wrong.
Take a photograph of the pothole and note down its rough size and depth as well as its precise location (make a sketch of the area if you can).
Report it to your council using the reporting procedure specified on your council's website.
If the council has not repaired it within a reasonable time (some say around a week is enough time to give) then this should strengthen your case.
Consider submitting a Freedom of Information Act request to the council or Highways Agency to find out as much as you can about the road and its maintenance history, as this could also strengthen your case.
Put all your complaints in writing and ensure that all contact with the council is done via letter or email (a phone call can always be denied). In your letter include: a full description of the accident, where and when it was (date and time), your photographs and your sketch plan of the area. Include a copy of your repair bill for the damage caused and keep copies of all your letters!
Consider Twitter too. Tweeting will put pressure on your local council as its other followers are likely to see the tweet.
The free RAC Report Pothole app uses GPS to quickly identify where you are and can send a report to your local council automatically. You can send up to three photos of the pothole as well as signage problems, street light problems and more. It's available on iOS and Android.
If the council makes you an offer you should give it proper consideration even if you are not entirely happy. If you wish to fight on, your next option will be to take court action. Provided your claim is for less than £10,000 (£5,000 in Scotland) you can go to Small Claims court. You won't need a solicitor and you can issue proceedings online via their MoneyClaim Online system.
Get your car insurance sorted over at Confused.com
Am I likely to get compensated?
It won't be easy!
The council will vigorously defend itself under section 58 of the Highways Act (which basically states they just have to prove they have taken 'reasonable' care of the road).
But that doesn't mean you shouldn't try. While evidence suggests that the vast majority of claims are automatically turned down in the first instance, persistence is key.
If your claim is rejected and you think it's unfair, you can ask to see details of the council's road inspection reports, and try to claim again. If you still don't win, you can take your case to the small claims court.
If the damage is very expensive, contact your insurance company or seek legal advice.
Authorities currently pay out more than £30 million in compensation for potholes so it's worth your time.
Get your car insurance sorted over at Confused.com
*This article contains affiliate links, which means we may receive a commission on any sales of products or services we write about. This article was written completely independently.
Be the first to comment
Do you want to comment on this article? You need to be signed in for this feature