The best towns and cities for landlords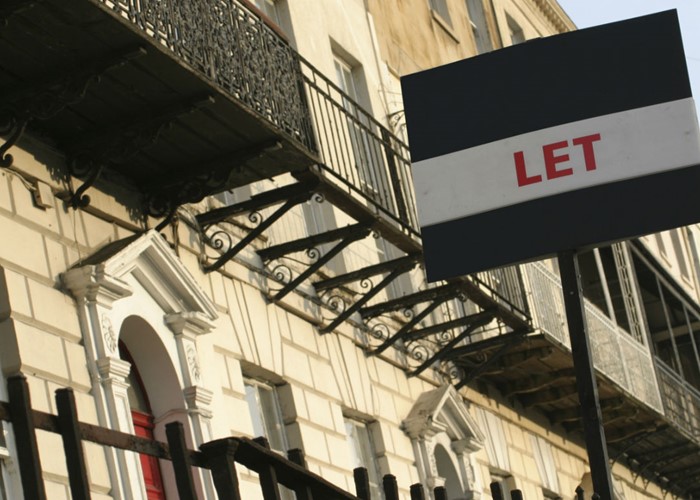 Property investors looking to cash in on rising demand should look into these locations.
London, Birmingham and Bristol are the top property hotspots for buy-to-let investors so far this year, according to new figures from Barclays.
The bank's buy-to-let mortgage data shows Birmingham has grown in popularity among investors who are snapping up properties in the area, making it the second most desirable location for landlords in the first half of 2015, up from seventh compared to the same period in 2014.
The change is probably down to the planned HS2 train line to London development, due to begin construction in 2017, which is likely to be a big boon for the area.
Nottingham, Manchester, Reading and Leeds follow as the next most desirable areas for landlords according to the data. All four benefit from strong demand for rental properties thanks to large student and young professional populations, as well as relatively low house prices.
Buy-to-let hotspots
Here are the top 20 buy-to-let hotspots according to Barclays mortgage data, based on the number of properties purchased by investors in each area.
| | |
| --- | --- |
| Town | Average rent Q1-Q2 2015 |
| London | £1,900 |
| Birmingham | £766 |
| Bristol | £877 |
| Nottingham | £639 |
| Manchester | £693 |
| Reading | £1,169 |
| Leeds | £703 |
| Southampton | £1,067 |
| Peterborough | £649 |
| Slough | £1,045 |
| Glasgow | £601 |
| Ilford | £1,252 |
| Harrow | £1,402 |
| Edinburgh | £923 |
| Croydon | £1,262 |
| Plymouth | £808 |
| Enfield | £1,268 |
| Swindon | £681 |
| Luton | £754 |
| Milton Keynes | £873 |
Source: Barclays
As you can see outside of Greater London, buy-to-let landlords are receiving the most rent revenues in Reading, Southampton and Slough.
Reading has been tipped as an area to watch for investors, as it's expected to see an influx of new renters once Crossrail, a new line connecting the town with central and eastern London, is completed in 2018.
Interestingly the seaside town of Plymouth has seen the biggest jump in buy-to-let properties purchased among landlords, shooting up from 212th in the Barclays rankings last year to 16th in 2015.This is likely to be down to a growing economy and more businesses flocking to the area thanks to a £90 million pledge from the Government as part of its support for seaside towns.
Areas where the volumes of properties purchased by investors have declined compared to last year include Southampton, ranking 6th in 2014 but only 8th in 2015, Ilford (5th down to 12th), Harrow (4th down to 13th), Croydon (8th down to 15th) and Enfield (12th down to 17th).
Compare mortgages with loveMONEY
The UK buy-to-let market
Barclays says two thirds (69%) of buy-to-let property owners it surveyed describe the current market as 'buoyant'.
Despite George Osborne's plans to cut tax relief on buy-to-let homes only 9% are planning to sell their property and under a quarter (23%) would consider it. Read more in Landlord tax relief changes: what next for rents?
According to the poll over 75% of buy-to-let properties owners own more than one property, with those in Bradford and Glasgow leading the charge, averaging a huge eight properties per person.
Whilst lived-in houses are still the most popular property to purchase, council and ex-councils flats are also increasing in favour, with over half (52%) of all London buy-to-let owners purchasing this kind of property.
Good structural conditions, strong transport links and capital growth prospects were the main attractions for buy-to-let investors.
Inside the property minimal renovation was the most important attribute. Whilst returns are at the forefront of most property owners' minds when investing, trustworthy and reliable tenants were also important for UK buy-to-let owners.
Andy Gray, Barclays Managing Director of Mortgages, said: "It's encouraging to see home owners are still feeling confident about the rental market and view buy-to-let as a valuable way to support their finances.
"Whilst London still leads all things buy-to-let, areas like Plymouth and Peterborough show there are some great value hot spots outside the capital city that are worth investment as the economy grows. For those considering buy-to-let, we encourage you to speak to your mortgage advisor on what are the best options for your situation."
Compare mortgages with loveMONEY
Renting out a room
With demand for rooms so high, homeowners could make some extra income by taking up some of the slack from a booming rental market struggling to cope with demand.
If you're a cash-strapped homeowner looking to make ends meet, why not consider renting out a room in your home?
Under the Government's Rent a Room scheme, you can earn up to £4,250 a year tax-free (£2,125 if letting jointly) by letting a furnished room in your own home to a lodger.
Read more about this scheme in Rent A Room scheme: tax-free cash from your spare room.
Seven tips for better buy-to-let loans
If you're thinking about becoming a buy-to-let landlord, or already have an existing portfolio of rented properties, here are six tips to find your ideal buy-to-let mortgage:
The most successful investors view their properties as long-term investments rather than hoping for quick capital gains.
Thanks to the credit crunch, it's much harder to get a buy-to-let mortgage now than at the peak in 2007 and you'll need a deposit of at least a quarter (25%) of a property's value.
Watch out for hefty arrangement fees, as some major lenders charge fees of 3%+ of the sum borrowed. Rates may have fallen a lot recently but if you're hit with a massive fee this will negate any benefit of a lower fee.
Be very wary of new-build flats. Prices of these properties get hugely over-inflated during bubbles, before crashing spectacularly. For new-builds to be tempting, they need to be at bargain-basement prices.
Lenders won't lend against just any property; they are wary of lending on buildings with non-standard construction (such as timber-framed or concrete, instead of brick).
Be conservative when calculating a property's rental yield. In other words, make sure that the proposed rent comfortably covers the BTL mortgage repayments, plus an extra margin to pay for repairs, maintenance, etc.
Most lenders will insist on rental cover of 1.25 times mortgage repayments.
For those who have slipped into the landlord position take a look at The lessons I've learned as an accidental landlord.
Get a free wealth assessment, and measure your financial worth across financial accounts, savings, investments, physical assets, mortgages, and over 100 other financial plan types. Try Plans for free today >
Compare mortgages with loveMONEY
More on property:
The 50 best rural areas to live
Equity release hits record levels
Rightmove: growing demand for smaller properties
Be the first to comment
Do you want to comment on this article? You need to be signed in for this feature