What are the most complained about financial products?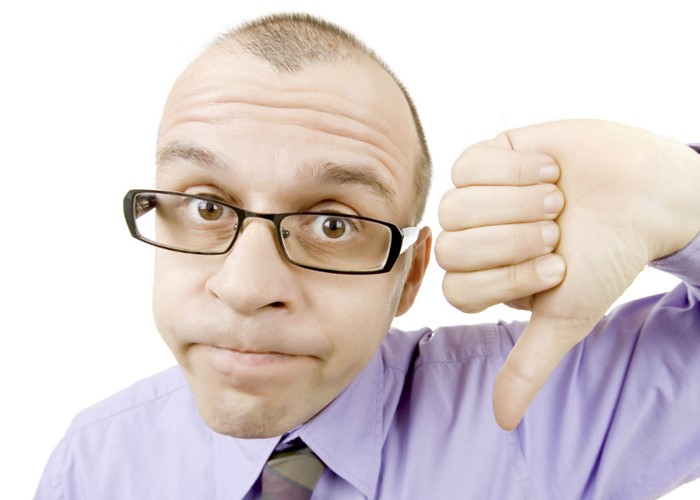 If you've been driven to distraction by a financial firm, then the Financial Ombudsman Service (FOS) may be able to help.
If you have an issue with a financial product, from mortgages to ISAs, and the provider isn't playing ball, you can take your complaint to the FOS, an independent arbitrator.
The FOS has just released its data for its third quarter (October to December 2019), covering not just how many complaints were made, but also what types of products attracted our ire the most.
It was the busiest quarter of the year so far, with a total of 83,754 new complaints – around a third (34%) of the complaints were upheld by the Ombudsman.
So, what are we complaining about?
The PPI saga isn't quite over yet
Perhaps unsurprisingly, there was a spike in complaints related to PPI between October and December.
In total, there were more than 41,000 complaints about this hated product reaching the desk of the FOS, meaning it accounted for almost half of the organisation's workload.
This is a pretty considerable jump from the previous quarter, when there were just 24,073 PPI complaints.
While the official deadline for making a claim for compensation for mis-sold PPI passed in August last year, it doesn't mean the saga is quite over just yet.
People who have been left disappointed by a firm's response to their claim have evidently been complaining to the FOS in their droves.
And with banks and providers still working through a backlog of claims, it is likely to continue to take up a significant portion of the Ombudsman's workload for some time to come.
It's also worth noting that the rate at which these complaints are upheld is desperately poor.
Just 17% of PPI complaints were upheld by the Ombudsman in those three months, only a slight improvement from 16% in the previous quarter.
What is the Financial Ombudsman Service and how does it work?
Dodgy payday loans
There was a big difference in how complaints about payday loans, another widely derided product, have been handled compared to PPI complaints.
In total over 8,000 complaints were made about payday loans with the Ombudsman, making it the second-most complained about product between October and December.
And unlike PPI, the Ombudsman is consistently finding issues with the handling of these products, upholding a whopping 73% of complaints.
In an update last year, the FOS said when it comes to payday loans, the complaints it tends to see centre on lenders acting irresponsibly in providing the loan in the first place, or not treating borrowers fairly if they are in financial difficulties and having issues repaying.
Bank accounts and credit cards
Current accounts are also commonly complained about to the FOS, with just shy of 7,500 complaints made to the Ombudsman. Two out of every five of these complaints are being upheld too.
There are a few common issues that crop up in these complaints according to the FOS.
These include unexpectedly having an account closed and charges issued to account holders for things like going overdrawn or trying to make payments when there isn't sufficient cash in the account.
Over the last few years, there have also seen plenty of complaints about packaged accounts. These come with a host of extra features such as worldwide travel insurance.
The trouble is, in too many cases, these are being sold to people who can't actually use those extras, or who weren't aware of what these accounts would cost.
Credit cards also attracted a host of complaints as over 4,700 complaints were made, with a third upheld.
How to claim compensation for mis-sold packaged bank accounts
The most successful complaints
While just a third of complaints overall were upheld, there are certain products, including payday loans, that see much higher rates of successful complaints.
A good example is guarantor loans, which is a form of borrowing where a friend or loved one promises to step in and cover your repayments if you fall behind.
And while there were just 535 complaints regarding the loans made to the Ombudsman between October and December, a whopping 90% of cases were upheld.
And then there's home credit, which is essentially doorstep lending.
A massive 86% of the complaints that went to the Ombudsman were upheld. Issues often centred on whether they should have been given the loan in the first place or that they are being treated unfairly when they struggle to repay the loan.
How do I get out of debt? Cheapest ways to pay off what you owe
Don't just take it
If you've been mucked about by a financial firm, don't just accept it and move on with your life. It's important that you complain and get them to understand your issue.
If they don't deal with it to your satisfaction, you can then take it to the FOS.
For more information on how the FOS works and how to make a complaint, check out our guide.
Opinion: time to stop accepting poor service and complain more
Be the first to comment
Do you want to comment on this article? You need to be signed in for this feature