Housing Complaints Resolution Service: £5,000 fine for landlords who don't sign up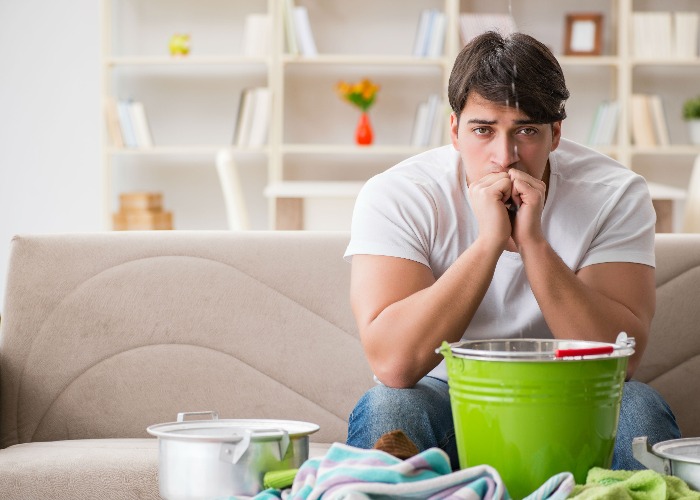 Tenants will be able to take unresolved complaints to a single body under Government plans.
Landlords could be fined up to £5,000 if they don't sign up to a scheme to resolve complaints from tenants.
Yesterday, the Government committed to introducing a Housing Complaints Resolution Service to deal with unresolved complaints from tenants over issues like disrepair.
Communities Secretary James Brokenshire stated that "all too often the process can be confusing and overly bureaucratic, leaving many homeowners and tenants feeling like there is nowhere to go in the event of problems with their home."
Get a landlord insurance quote from Axa
'No surprise'
Meera Chindooroy, policy and public affairs manager of the National Landlords Association commented that "it comes as no surprise that private landlords will, as letting agents already must, become members of a redress scheme.
"The fine of up to £5,000 for failing to do so is in line with what letting agents are charged, which, for once, signals consistency in Government policy."
The Ministry of Housing, Communities and Local Government told loveMONEY that new landlords would not have to sign up to the Housing Complaints Resolution Service itself, but instead to another redress scheme that will be accessed through the service.
At the time of publication, no deadlines had been set, either for landlords to join a redress scheme, or indeed for when the Housing Complaints Resolution Service will be established.
Any requirement would require legislation and hence is dependent on parliamentary approval, the Ministry of Housing, Communities and Local Government has indicated.
Although the cost to landlords had not been decided, an earlier Government consultation paper noted that "a flat fee may not be reasonable" and suggested a pay-per-complaint model or tiered-fee structure based on portfolio size.
We'll update this page as and when we get more information.
Get a landlord insurance quote from Axa
Why do private tenants need a scheme?
At present, tenants of private landlords don't automatically have access to an independent dispute resolution scheme.
Landlords can voluntarily join the Housing Ombudsman scheme, but only a third have done so, according to data from the Council of Mortgage Lenders.
Tenants of other private landlords would have to take unresolved complaints to court, but two-thirds told Citizens Advice they couldn't afford legal fees.
In the absence of oversight, much privately rented accommodation was in a sorry state, the Government's consultation paper reported.
"Privately-let homes are more likely to be in serious disrepair, to present a higher risk for falls or excess cold, and to lack a working smoke alarm, than those that are owner-occupied or in the socially rented."
A Citizens Advice survey of tenants found 33% waited longer than a month for their landlord to make repairs, whilst 11% had waited longer than 24 hours for an emergency repair. Many had to pay to fix problems out of their own pocket in the meantime.
"Whether you're paying for flat-pack furniture of a flat, you expect certain standards to be met", Citizens Advice stated. "If the product is not fit for purpose on purchase, you expect to have it replaced, repaired or refunded."
Tenant rights: what you should know about contracts, deposits, rent rises, repairs and more
Costs for landlords
For private landlords, the Government's announcement could spell higher costs, at a time when landlords are already being hit by costly tax changes.
Last year under-pressure landlords offloaded 4,000 properties a month, according to official figures.
New licensing rules were introduced for Houses in Multiple Occupation in October, alongside restrictions on using a Section 21 notices to prevent 'revenge evictions' of tenants who make complaints.
In June, the Tenant Fees Bill, which has now passed Parliament, is expected to ban lettings fees and cap the level of other fees, a source of tension.
The departure of landlords (mainly smaller operators) has a potential upside for many who stay, however. Rightmove has predicted that asking rents will rise by 4% in London and 3% everywhere else in 2019, due in part to reduced supply of rental housing.
Opinion: smaller buy-to-let landlords won't be around in 20 years
This article contains affiliate links, which means we may receive a commission on any sales of products or services we write about. This article was written completely independently
Be the first to comment
Do you want to comment on this article? You need to be signed in for this feature