Selling a used car on webuyanycar.com: how to get the best price and is it the cheapest?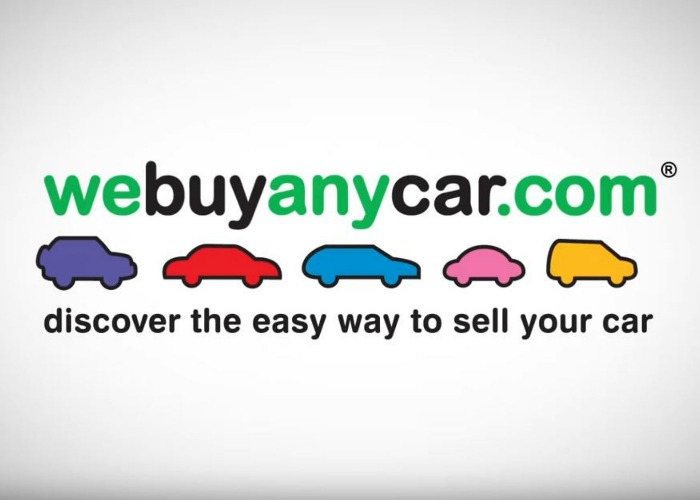 It's one of the easiest and cheapest ways to sell a car, but webuyanycar.com's valuations can be confusing. We explain how to avoid nasty surprises.
webuyanycar.com
Webuyanycar.com is the largest car buying service in the UK and one of the easiest ways to sell your car.
It differs from Auto Trader and similar sites because you sell your car to webuyanycar.com itself, rather than a private individual.
This cuts out a huge amount of the legwork involved in selling, such as creating an advert, meeting potential buyers and avoiding scams.
Webuyanycar.com also buys Cat C and Cat D damaged cars, as well as modified vehicles and vehicles on finance, which can be more difficult to sell privately.
Unfortunately, webuyanycar.com's initial online valuation is often higher than the price sellers actually get.
This article explains how to get a more accurate valuation, whether that valuation is fair, and how to maximise the price you get.
This guide is about selling a used car – if you're looking to buy, click here.
This is part of a series of articles on selling a car, including Auto Trader and Gumtree.
Get a loan for your new car: compare providers here
Preparing to sell
September and March are when new model cars arrive, meaning that large numbers of used cars come onto the market in these months, potentially affecting valuations.
Valuations can also be affected by the seasons, with convertibles preferred in the warmer months and four-wheel drive cars in winter.
If your car is approaching its plate birthday – and particularly the five-year mark – you should consider selling before it reaches it, to get a higher valuation.
Before getting a valuation, collect the details and documents needed to sell your car.
You'll need to know your car's registration number, mileage, number of previous owners and any relevant extras, such as sat-nav or leather seats.
Make sure you have the V5 logbook and registration certificate, service history and receipts for work done, MOT certificate, both sets of car keys, wheel locking nut and radio security codes (if relevant) and finance settlement letter, if appropriate.
Webuyanycar.com recommends you get the car professionally cleaned and consider repairs. Repairs of windscreen chips, for example, could be covered by your insurer.
Search for cheaper car insurance with Confused.com. Don't simply renew!
How valuation works
Getting an initial valuation on webuyanycar.com is simple: you'll need your registration number and mileage.
This valuation assumes that the car has more than six months left on the MOT, full papers, two sets of keys, is not an import, customised or personalised and is in great condition with no damage whatsoever (unlike Auto Trader, where the valuation assumes minor damage).
In many cases, therefore, this valuation won't be accurate, and you could be offered a lower price following webuyanycar.com's inspection.
In 2011 the Office for Fair Trading found that 96% of customers received less than they were originally quoted by webuyanycar.com.
To get a more accurate quote it's vital that you add details of any damage or other faults using the valuation update menu, such as the scratch below.
The online valuation is 'guaranteed' for seven days but note that this only relates to wider market price fluctuations; it doesn't prevent webuyanycar.com changing their offer following inspection.
Don't get ripped off when getting a car loan. Compare providers now
Is the valuation fair?
It's tempting to compare webuyanycar.com's valuations to those offered by Auto Trader and other private sale sites, which can be higher.
Keep in mind, however, that actually achieving such prices on those sites requires substantially more work and time on your side; you need to decide whether it's worth it.
You should also compare webuyanycar.com's valuations to those offered by other car buying sites, using comparison sites such as Motorway or Confused.com.
Be warned that competitors' valuations are also initial valuations and so could be unrealistic, and subsequently lowered after inspection.
Search for cheaper car insurance with Confused.com. Don't simply renew!
The inspection
Once you've got a valuation, you can book an appointment online at a local webuyanycar.com centre.
You'll need to take your paperwork, keys, bank details for payment and have a way to get home arranged.
The inspection should take 20 minutes. Webuyanycar.com has produced a video that explains the inspection in detail:
The inspector will then make adjustments to the valuation, to take into account damage that you didn't mention when you made the initial valuation.
They should show you an assessment form to illustrate what's wrong with the car.
Remember, if you're disappointed with the final valuation you have no obligation to sell them the car – and it never hurts to haggle.
If you agree a sale, you'll need to hand over the keys, abovementioned documents, user manuals and any accessories such as the locking wheel nut or radio fascia.
Costs
Webuyanycar.com has a single transaction fee.
It's £49.99 for cars valued from £100 to £5000; above that, it rises to £74.99 and is waived for cars under £100.
There are other fees if you want to get paid more quickly than usual, explained below.
Compare car loans and get the cheapest rate on loveMONEY's comparison site
*This article contains affiliate links, which means we may receive a commission on any sales of products or services we write about. This article was written completely independently.
Receiving payment
Webuyanycar.com makes its payments by Future Dated Faster Payment, and they should appear in your bank account four working days after you sell the car.
This type of payment shouldn't cost you any extra.
You can pay £24.75 to get paid the next working day, or £29.75 for 'Premier Payment', where funds should reach your account from 30 minutes to 2.5 hours.
There are restrictions on who can get Premier Payment; cars on finance are excluded, for instance.
Once you've sold
You can notify the DVLA that you've sold the car online, or by tearing off the bottom section of your V5C document and send it to the DVLA, saying you've sold the car.
It's important to inform the DVLA to receive a tax refund and avoid being held responsible for any future penalties involving the car, and to get any tax refund you are owed
Tell your insurers that you've sold the vehicle as soon as possible.
This is part of a series of articles on selling a car, including Auto Trader and Gumtree.
Getting your next car on finance? Compare interest rates here.
Be the first to comment
Do you want to comment on this article? You need to be signed in for this feature