50 years of the 50p: commemorative coin set sells out in hours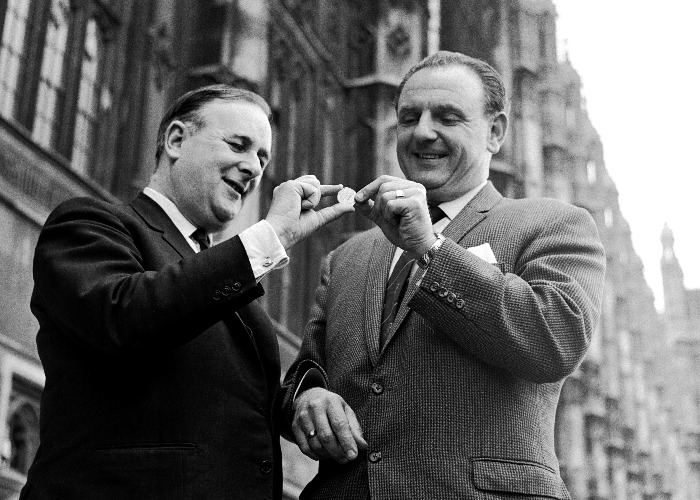 The seven-sided coin was derided as 'monstrous' on its launch, but now is a collector's favourite.
This year marks the 50th birthday of the 50p coin - and a huge payday for its creator, the Royal Mint.
To celebrate the occasion, the Mint was selling a range of commemorative coin sets.
These sets included the rare Kew Gardens 50p coin (pictured), which has sold for £91 online, as well as coins featuring Roger Bannister, the Scouts, Girl Guides and one based on the original 1969 50p.
Yet within hours of launching on Monday, all 3,500 commemorative coin sets, priced at £90, had sold out.
So, had the pricier silver set, despite its £225 price tag and even the gold set of 50ps had gone, with 75 enthusiasts paying a staggering £3,825 each.
All that was left, at the time of writing, was a 2-coin set featuring the 1969 and 2019 50ps, but not the rarer collectors' favourites.
However, it's still possible to get your hands on a rare 50p and it need not cost a penny.
Make real money from your spare change by putting it in a savings account: compare rates here
From ugly duckling to Jemima Puddleduck
The 50p coin was introduced as part of decimalisation, when the UK finally ditched its ancient system of pounds, shilling and pence, in favour of the coins we now use today.
It wasn't just decimalisation that made the 50p forward-thinking.
The coin was designed to stay clean and the seven-sided shape was designed to make the coin roll easily into vending machines, which were then spreading across the nation.
It was first used by the referee of 1969's FA Cup Final in April, months before it was officially released in October (the first picture in this article shows McCabe being handed the 50p by then Minister of Sport Denis Howell).
Dozens of variants of the 50p have since been produced, celebrating UK history and culture.
Whilst some are well-known, such as the Kew Gardens 50p and the Beatrix Potter series (most notably Jemima Puddleduck 50p, pictured), but others are more obscure.
A 50p commemorating the United Kingdom's Presidency of the Council of European Ministers and completion of the Single European Market is officially the rarest on record.
Only 109,000 coins were minted, compared to 210,000 Kew Gardens 50p coins.
The attraction of the 50p coin is the possibility that a rare edition could be sitting in your wallet right now.
Unlike the £1 coin, which was completely withdrawn and redesigned in 2017, the 50p has undergone less dramatic change, although heavier variants such as the Presidency coin were withdrawn in 1997.
Opinion: rare and valuable coins are expensive for a reason
Do you have a rare 50p?
Start by looking in your wallet, piggy bank and swear jar: some of the more valuable coins aren't that old, such as the 2011 'Offside Rule' coin.
Alternately, you can win rare 50p coins.
Collectors' website Coinhunter is running a free online 'coin hunt', with prices including Royal Mint commemorative packs or the opportunity to buy 50p coins for, well, 50p (including postage).
Finally, you could just strike your own 50p, entirely legally.
Visitors to the Royal Mint this year will be able to strike their own 50p, with a unique and uncirculated design.
The Royal Mint Experience tour is £13 for adults and £10.50 for children, with discount family tickets also available.
How to get discount days out for kids and cheap train travel to get there
Beware fakes and posers
As with all rare coins, we recommend a high degree of caution.
The interest in rare editions means there are a number of fakes circulating, particularly of the Kew Gardens 50p. We've put together a guide to spotting fakes here.
Even if the coin is genuine, don't assume it'll be worth what you read in the newspapers.
As Luke Hearn of Change Checker warned us, many sellers list rare coins at absurdly high prices, knowing they won't sell, but aiming to increase the level of hype around the coin.
Even when it appears that a coin has sold for a certain price, be sceptical as not all sales are genuine.
Be the first to comment
Do you want to comment on this article? You need to be signed in for this feature