Equity release alternatives: personal loans, credit cards, downsizing and more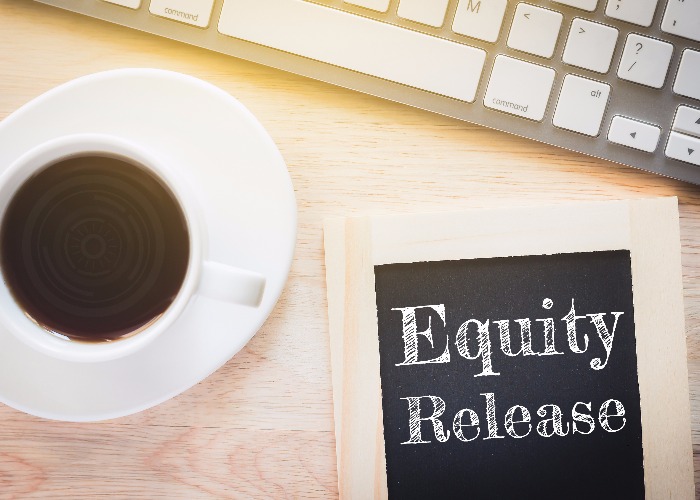 If you need money in later life, is putting your home on the line really the best option? Here are five equity release alternatives to consider first.
What is equity release?
The most popular equity release product is the drawdown lifetime mortgage, which is where you take out a loan against your home.
You get a small initial lump sum followed by the option to take an income in the future.
You are charged interest on the money you take which can be rolled up and paid when the mortgage is repaid.
With lifetime mortgages you don't make any repayments, instead when you die or go into a care home your house is sold and the mortgage repaid.
Equity release may be growing in popularity, but that doesn't necessarily mean it is the right option if you need some cash in later life.
The average interest rate on lifetime mortgages is 3%-5% and you may have to pay a range of charges such as arrangement fees, completion costs and legal fees.
If you need to raise additional funds, below are five alternatives you may want to consider. If you're still interested in equity release, then this calculator from Saga will give you an idea of how much money you can expect to receive.
Protect your family for less: get a life insurance quote from Active Quote
1. Credit card
If you only need a relatively small amount then a 0% credit card could allow you to retain ownership of your home and pay no interest on your borrowing.
The Santander All in One Credit Card (21.7% representative APR) has an interest-free period lasting up to 26 months on balance transfers and new purchases, although you'll have to pay a £3 monthly charge.
Elsewhere, the M&S Shopping Plus Credit Card (19.9% APR) gives you 20 months interest-free on purchases and balance transfers, with a 2.9% fee charged on the latter.
2. Personal loan
Borrow the money via a personal loan and you will avoid all the fees associated with equity release and leave your home out of the equation.
Rates are currently at near-record lows. If you want to borrow between £7,500 and £20,000, you could secure a rate as low as 2.8%.
So, it is possible to borrow reasonably large sums without having to risk your home.
3. Downsizing
If you don't want to worry about meeting the repayments on a credit card or personal loan, another option is to downsize.
Moving to a less expensive home will allow you to realise the value of your home now.
This avoids the worry that a house market plunge in the future could wipe out the money you have left in your home after the lifetime mortgage is repaid.
This option also means you avoid going into debt and the interest charges that can come with it.
4. Rent a room
Many people hate the idea of upping sticks and leaving their family home late in life, yet they have empty bedrooms.
Another option to get a regular income from your home is to take in a lodger, assuming you're comfortable with this given the ongoing pandemic.
Under the Government's Rent a Room scheme, you can earn up to £7,500 a year tax-free from renting out a furnished room in your home.
You might find it an invasion of your privacy, or you might welcome the company – either way, it'll definitely provide a regular source of income.
5. Rent out your drive
Another alternative could be renting out your drive.
More and more people are on the hunt for parking near their workplace or music or sporting venues.
Depending on where you live you could make £100 to £200 a month from renting out your driveway via websites such as YourParkingSpace.co.uk or JustPark.com.
There are numerous other ways you can make money from your home read more in our easy ways to make money guide.
If you're still interested in equity release, this calculator from Saga will give you an idea of how much money you can expect to receive.
Be the first to comment
Do you want to comment on this article? You need to be signed in for this feature