Rare £2 coins: how to spot valuable two pound coins in circulation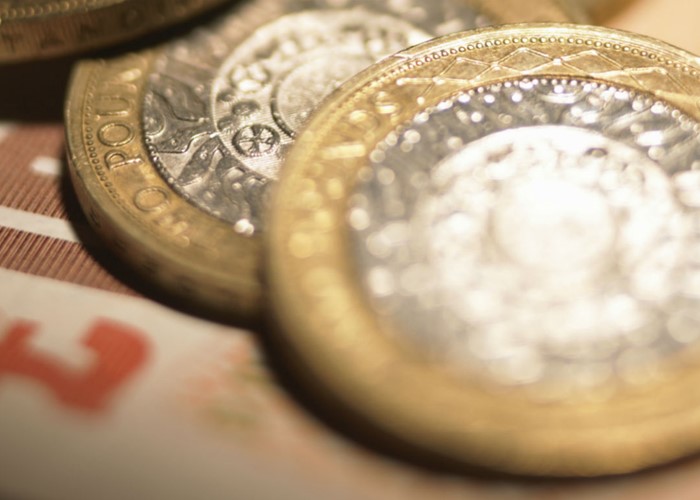 A rare £2 coin from Gibraltar recently made its owner a tidy profit and there are plenty more in circulation right now. Here, experts tell us which £2 coins to watch out for.
Earlier this month, a rare £2 coin sold for a whopping £390 on eBay: a nice little profit for the lucky person that found it.
The coin comes from Gibraltar and depicts one of the 12 Labours of Hercules in Greek mythology: the Girdle of Hippolyte. It depicts the moment when Hercules was ordered to steal a magical girdle from Amazonian queen Eurystheus.
It reached its high price because of its rarity: the Hercules set of coins was never in general circulation, and only 25,000 of each were produced. This particular one was in mint condition.
Other commemorative £2 coins have made similar or even higher sums – £675, in the case of a coin minted in 1999 to mark the Rugby World Cup.
Of course, the vast majority of £2 coins in existence are ordinary common-or-garden versions and worth their face value, no more or less.
This even applies to coins which are claimed in eBay listings to have the writing around the rim upside down.
"I get a lot of enquiries about the wording on the edges of £1 and £2 coins," says Christopher Perkins of coin experts Check Your Change.
"Note that the edge lettering can be up one way or the other, it's completely random. It's just a silly rumour started by a tabloid in December 2016."
However, some £2 coins are genuinely of interest to collectors and could make you a profit. Here we look at which ones to watch out for.
UK £2 coins
According to ChangeChecker, the scarcest standard UK £2 coins belong to the Commonwealth Games set: Wales, Northern Ireland, England and Scotland. The Northern Ireland coin (pictured above) is worth around £30; the other three generally make around £10.
The 2008 Centenary of the London Olympics coin (pictured, above) is currently worth around £5, as is the 2008 Beijing/London Olympic handover coin. The 2012 London/Rio Olympic handover coin (pictured, left) also sells for around £5.
Both 2011 commemorative £2 coins - the King James Bible and the Mary Rose (pictured towards the end of this article) – are worth around double their face value.
"Others that are worth a bit more than face value include: both types of London underground 2013 coins (the Roundal and the train), the standard Britannia reverse 2015 coin, the 2015 'The First World War' and 2015 Magna Carta coin," says Perkins.
"2016 First World War, Great Fire of London and the Shakespeare trio also tend to sell for a little more than face value."
Meanwhile, the Britannia £2, of which only around three and a half million were minted, is generally worth the princely sum of £4.
However, if you're lucky, you may find a Britannia coin worth as much as £75. The reason is that on a small number of these coins the Queen's head has been rotated by about 150 degrees.
The so-called Inverted Effigy £2 coin has been described by the Royal Mint as 'almost certainly the result of one of the dies working loose and rotating during the striking process', and ChangeChecker reckons there are about 3,250 in circulation.
And as the company's Yasmin Britton points out, there may be other versions.
"If the Inverted Effigy is a consequence of the die slipping during the striking process, it is possible that there may be other variations where the Queen's head is less or more misaligned as the die has worked its way out of position," she says.
New £1 coins with striking errors are also attracting the interest of collectors: see our guide on which are the most valuable.
UK territory coins
The £2 coin that sold for £390 earlier this month, as we've seen, was actually minted for use in Gibraltar, and there are a number of other £2 coins from British territories that can be worth a tidy sum.
"Coins of the Labours of Hercules series, issued by Gibraltar, are desirable and have been known to appear in mainland UK change, particularly the Lernean Hydra, which can be worth around £200 depending on condition," says Perkins.
Special or commemorative sets
If you see a £2 coin dated 2017 or 2018, it may be worth hanging on to, because coins with these dates haven't yet appeared in circulation, and any for sale tend to come from Royal Mint annual sets.
They're of better quality than normal coins for circulation and are all currently worth more than their face value.
And, says Perkins, "As with most other coins, there are some £2 coins that were made and sold in packages/sets and were not made in massive numbers for circulation. Some of these could have escaped into circulation over the years."
He adds: "On the 19th March 2018 the Royal Mint started offering a 'Strike Your Own' Britannia reverse £2 coin to visitors at the mint.
These are the same coins found in the 2018 year sets but as with anything very new, people tend to go a bit silly and prices can be higher than normal."
As always, though, it's worth being cautious: coins need to be in pretty perfect condition to make more than their face value. Often, says Perkins, they only manage it because of media hype, and their value is likely to be temporary.
"Technically, all of these are common coins and should be worth £2," he says.
"But various media coverage tabloid tat and fancy charts that people who sell coins create – for free advertising, social media sharing, and to generally keep interest in coins high – mean that currently these £2s consistently sell for more than £2."
£1 and 50p coins
Don't forget the other change sitting in your wallet. Certain old £1 coins remain valuable, whilst rare 50p coins are creating a huge amount of excitement - much of it misplaced - on auction websites.
Couldn't find any valuable coins in your wallet? Make your money work for you and put it in an ISA or savings account.
Be the first to comment
Do you want to comment on this article? You need to be signed in for this feature