Christmas cashback: 7 ways to earn money on gifts, food and decorations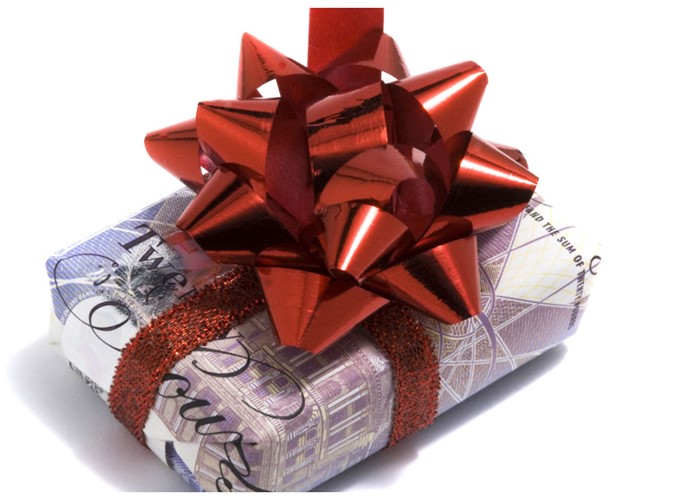 Use these tips this festive season and you could pocket a tidy Christmas bonus.
With less than seven weeks to go until Christmas you've probably already started shopping for gifts, decorations and food in preparation for the big day.
Last year the average household spent £794 on Christmas, according to the Centre for Retail Research.
To make this year more rewarding, here's are seven of the best ways to get something back on your Christmas spending.
Spread the cost of Christmas. Compare 0% purchase cards lasting up to 30 months!
Earn cashback on your credit card
Cashback credit cards allow you to earn money back on what you spend.
Right now American Express is offering 3% cashback on Amazon purchases up to £500 in the first three months with its Everyday or Platinum cashback credit cards for new customers signing up by January 31 2017.
This offer applies on top of the existing deal of 5% cashback worth up to £100 with the Everyday or £125 with the Platinum. The Everyday card is fee-free but you will need to hand over a £25 annual fee for the Platinum.
Alternatively, if you don't expect to spend much at Amazon this year, there is the Santander All in One Credit Card, which offers 0.5% cashback on all shopping without any caps.
The card also charges no interest for 40 months on balance transfers and six months on new purchases. Sadly it also comes with an annual fee of £36.
The Asda Cashback Credit Card is another good option. It offers 1% cashback on all Asda shopping and fuel and 0.5% cashback everywhere else with no cap on how much you can earn.
Spread the cost of Christmas. Compare 0% purchase cards lasting up to 30 months!
Use contactless
TSB is offering new and existing Classic Plus customers 5% cashback on the first £100 of contactless payments each month including those made via Android Pay and Apple Pay.
The offer ends on December 31, 2016 for existing customers or September 30, 2017 for new customers.
Check out your debit card perks
A range of current accounts offer cashback rewards for spending at certain retailers.
For example, Santander offers a scheme called Retailer Offers, which allows debit card holders to earn up to 15% cashback at a range of major retailers.
You just need to select the offers online or via mobile banking and spend using your Santander debit card either instore or online. Cashback is paid directly into your account at the end of the next month.
Other banks also have this sort of cashback deal in place. Lloyds calls it Everyday Offers and for Halifax customers its Cashback Extras.
Shop through tracked links
When shopping online should check whether you can get cashback via TopCashback or Quidco before you make a purchase.
These websites allow you to earn a percentage back on what you spend by shopping through tracked links.
Both TopCashback and Quidco have reminder widgets that you can download that will alert you each time you're on a site where you can earn cashback — so you'll never miss out on a saving.
Snap supermarket receipts
Quidco also offers the chance for you to make money when shopping in-store at supermarkets through its Click Snap service.
You just need to select an offer online, purchase the item in-store, take a picture of the receipt and upload it to your account to claim the cashback.
TopCashback offers a similar scheme through its mobile app for groceries and high street shopping.
You could also try CheckoutSmart, which is an app that also allows you to earn cashback every time you go to the supermarket by choosing offers and uploading receipts to claim the cashback.
Get paid to search online
Qmee is a website that allows you to earn money on the online searches you do on Google and other engines.
You just need to install the Qmee Browser App, enter your search and a Qmee result will appear alongside your normal results. If you click on a Qmee result, you'll get a cash reward.
It's not a lot of money, but it can quickly add up. For more take a look at Qmee: get paid to search online.
Rack up loyalty points
Make sure you sign up to loyalty schemes at your favourite shops in order to earn points as you spend.
These can usually be converted into vouchers to use to get money off with the retailer or its partners. Take a look at The top loyalty schemes for shoppers for more.
For example, at Sainsbury's you can earn Nectar points which, from November 9, you can double up to spend in store over the Christmas period.
Read more in: Sainsbury's Nectar Double Up points boost event announced.
Spread the cost of Christmas. Compare 0% purchase cards lasting up to 30 months!
More on making and saving money:
19 sneaky ways to save money at Amazon
Be the first to comment
Do you want to comment on this article? You need to be signed in for this feature