Earn extra cash: 21 easy ways to make money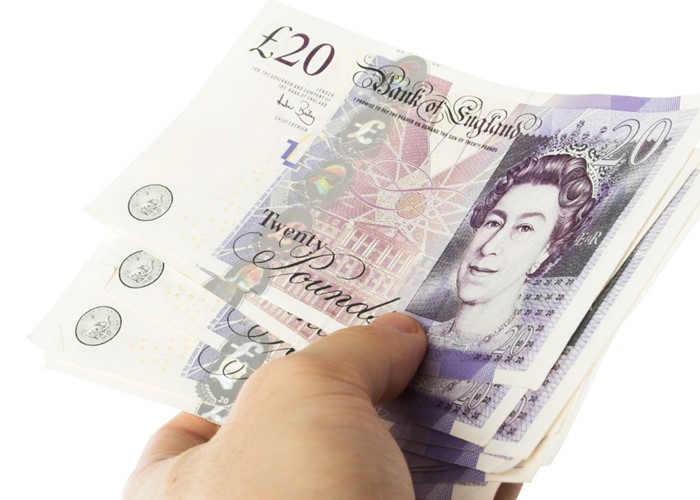 Want to make money? We've picked out some dead easy ways to earn a bit of extra cash in your spare time.
There are plenty of quick and easy ways to make money without having to sell the house. Here's our round up of the best.
Do surveys
Loads of websites give you the opportunity to fill out surveys in exchange for cash. YouGov is among the more well-known sites, but it can take years to reach the £50 payout threshold.
PopulusLive has fewer available surveys and the payout threshold is £50 but you'll get around £1 for every five minutes doing surveys you can reach your total much more swiftly than you can on YouGov.
Crowdology has a much lower minimum payment limit of £4 and it pays out via PayPal and it's only £3 for MySurvey.
It doesn't necessarily have to be money. Blackberry Messenger (BBM) has recently launched in the UK and allows you to get gift cards through the reward scheme on its app. It's available to download on Google Play and the App Store.
Switch your bank
A host of banks will pay you to take out one of their bank accounts.
For example, Clydesdale and Yorkshire Bank will pay you £250 to switch, HSBC will give you £150 if you switch to its HSBC Advance or HSBC Premier account, while First Direct will pay you £100 if you join, and a further £100 if you decide to leave after a year.
Read more at The best bank accounts for switching bonuses.
Use a cashback website
Any time you shop online, you should ALWAYS shop via a cashback website such as Quidco or TopCashback.
If you shop via one of their tracked links, you'll get a percentage of what you spend back in the form of cashback. It's essentially free money!
Read our guide to the top cashback websites for more on how they work.
Use a cashback credit card
Whether you are shopping online or in person, if you use a cashback credit card you will get a percentage of the money you spend back in cold, hard cash.
For example, the Asda Cashback Plus Credit Card will pay you 1% cashback on all ASDA shopping, and 0.5% cashback on all other spends.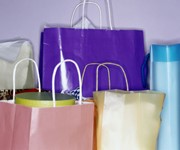 With both cashback cards and cashback websites, it's important to keep in mind that the idea is to get money back for spending you were going to do anyway – don't spend more than you can afford, simply so that you earn more cashback!
Become a mystery shopper
If you like to have a mooch around the shops and eat out, why not earn some extra cash as a mystery shopper?
Sites like MarketForce will pay you to drop in unannounced to shops and restaurants to rate the experience and will pay you for your feedback.
Sell your pics
If you can take a decent snap of cityscapes and landmarks you may be able to flog them to agencies like Shutterstock, Alamy and 123ref.
The firms sell your images and pay you a commission based on what it goes for. Shutterstock claims it has paid out over $350 million (£268 million) to contributors.
Get active
There are a growing number of apps that will pay you to keep fit and healthy.
Bounts, for example, is a free app that can track your daily exercise which gives you points which you can then use to enter challenges and get a £5 reward.
Help with odd jobs
If you've got some time to kill you could make money from helping others with their odd jobs.
Websites like Taskrabbit allow people in certain cities to list tasks they need help with like picking up a parcel or moving home that they are willing to pay for.
In order to become a helper with either site you will need to go through a verification process, but after that you can pick and choose jobs in your area to earn extra cash in your spare time.
Rent out your parking space
Renting out your parking space can be a great way to top up your income.
For example, if you have a driveway outside your home that you don't always use, you could rent it out through a site like JustPark.
Your space is more likely to be in demand if you live near a sports stadium, tourist spot, airport or train station.
Read: 6 ways to make money from your car
Rent out a room
Meanwhile, if you have a spare room, taking in a lodger could be seriously lucrative.
Thanks to the Government's Rent a Room scheme you can currently earn up to £7,500 in rental income free of tax. That means a lodger paying up to £625 a month won't cost you a penny in tax!
Just remember, you will need to speak to your home insurer first.
For more read: Rent A Room scheme: tax-free cash from your spare room.
If you want more short-term options, it's possible to rent out almost any room in your house on a weekly basis. Sites like Spacehop effectively put you in touch with workers who want some office space, while Kitchen2Rent does what it says on the tin.
Flog your old phone
Sitting on an old mobile handset that you don't use anymore? Don't leave it gathering dust at the back of the cupboard, flog it online!
You can sell it yourself on a site like eBay or Gumtree, or use one of the many mobile phone recycling sites to see who will pay you the most for your old phone.
Just be sure to do some research on what previous users have got for their phones – unfortunately, there are a number of unscrupulous sites that promise big payouts, then try to short-change you once the phone has been sent.
Read How to avoid being conned when recycling old mobile phones.
Flog your old tablet
A number of these sites offer cash for old tablets too, so if your old iPad or Kindle is sitting unloved and unused, cash it in too!
Flog your old DVDs
A host of sites will pay you for your old DVDs, although the amounts are often paltry.
All you have to do is enter the barcode from your DVD on sites like MusicMagpie, Zapper and CeX, and the site will give you a price for your DVD. It's well worth comparing what you will get from a few different sites, as the values can vary significantly.
We ran the rule over what you could expect in Selling DVDs UK: MusicMagpie versus Zapper, CeX, Ziffit and Momox.
Sell at a car boot sale
You could enjoy a more significant return selling your old bits and bobs at a car boot sale.
You can find your local sale at carbootjunction.com. It's probably a good idea to go down to a sale first, to get an idea of where the best pitches are and pick up some tips on how best to flog your wares!
For a great guide on how to do it properly, check out: How to be successful at a car boot sale.
Direct selling
Alternatively, you could try direct selling for a firm like Avon, Usborne Books, or even Ann Summers.
A good place to find out which companies are worth looking into is the Direct Selling Association. You should also read our excellent guide on How to make money in the evening.
Search!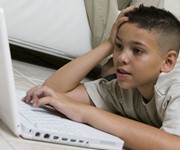 How often do you reckon you search for something on Google, Amazon, eBay or Yahoo? Most of us search on at least one of those sites fairly regularly.
But thanks to a site called Qmee you can get paid for those searches. Just enter your search term as usual, and a Qmee result will appear alongside the normal search results. Click on the Qmee result and you'll pocket a cash reward.
OK, so it's only a few pennies a time, but it can quickly add up. For more, read Qmee: get paid to search online.
Have opinion, will travel…
Sign up to a market research firm and you'll be sent invites to take part in all sorts of survey projects, with a cash incentive.
For example signing up to, Focus4People, we got invites to take part in surveys on fast food (£50 for two hours), website testing (£50 for one hour), small business payments (£75 for one hour) and shopping (£40 for 45 minutes)
The downside is that to take part you may need to travel, and slots are often during the day. But if that doesn't bother you, it's an easy way to make a little extra money.
…or just watch the telly
Even better, why not get paid to watch the telly? Thanks to TheViewers.co.uk you can make a few quid just for having an opinion about some TV shows.
This might mean giving feedback on what you've watched recently, reviewing a new show before it airs nationally, or helping develop ideas for new shows.
For more, read Join TheViewers and get paid to watch TV.
Sell yourself
No, not like that! But if you have a useful skill or two, why not make the most of them. For example, right now on PeoplePerHour.com, there are thousands of people adept at website design, image editing, writing and social media who are selling their services an hour at a time.
If you are more useful with your hands – perhaps you are a dab hand with a paintbrush or a bit of carpentry – then why not stick an ad on a site like Gumtree or in your local newsagent?
Play video games
Yes, it really is possible. There are thousands of people streaming their game playing on sites like Twitch, and some are making a pretty decent living from it.
It's certainly not easy though. Check out Make money from video games for more.
Start a YouTube channel
Along similar lines, why not start a YouTube channel? The hosts of some channels are pocketing millions each year, and you could get a slice of the action too!
Read Make money from YouTube for more.
This article has been updated
More on making money:
How to make money as an Uber driver
Shpock: boot sale app to rival eBay and Gumtree
How to make money with Deliveroo
Be the first to comment
Do you want to comment on this article? You need to be signed in for this feature