Six ways to make money from your car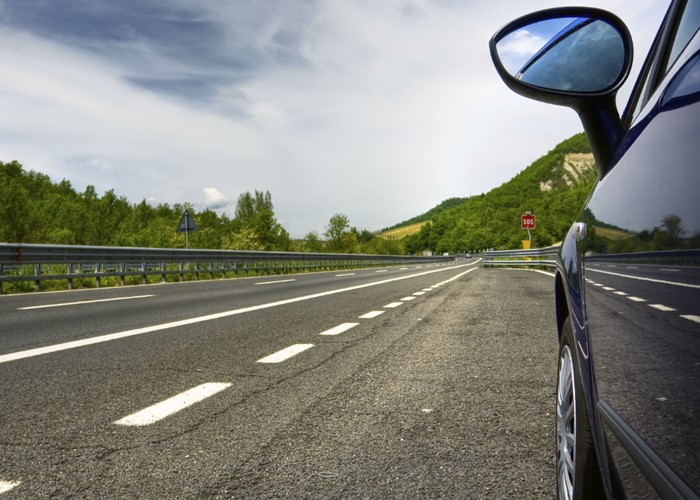 If you need to boost your income, using your car could be the perfect way to make money.
Rent it out
If you have a car that you don't use all the time, you could rent it out to make some extra money.
If you only use your car at the weekend, perhaps you could rent it out during the week to someone who needs it for the school run? Or if you only use your car for the commute to work during the week, why not rent it out to someone who requires a car for a getaway over the weekend?
EasyCar Club is a website that matches people who want to borrow a car with those people who have a car to rent out and it reckons you can make up to a £1,500 a year or more. It automatically screens all drivers booking cars too. You can accept or decline each booking and membership is free! You also get to set your own rental price.
The car cannot be more than 15 years old, mileage must be below 120,000 and replacement value must be £40,000 or less to be able to list on the site. The vehicle must also have a valid MOT and road tax, as well as existing insurance.
Another way to make money from your car is to rent out the parking space you use for it when it's not there.
If you have a driveway, garage, or off-street space going spare you can rent that out using websites such as YourParkingSpace and JustPark. They allow you to list your space, set your price and find potential users for free.
YourParkingSpace says car owners can earn between £40 and £450 a month renting out your parking space depending on demand.
Just bear in mind that the income you make will be taxable! You should also speak to your insurer.
Sell advertising space
If you don't mind having your car plastered in advertising, then you could let businesses use your car as a promotional tool for a set period.
If you agree to this, it's likely your car will be wrapped in a self-adhesive colour printed film – known as a car wrap. You can usually decide how much of your car you want covered, which will determine how much you earn.
For example, rollin'ads says motorists who sign up for its service typically earn £300 a month - that's potentially £3,600 a year, more than enough to cover the running costs of keeping your car on the road. But remember that you will need to declare this extra income to HMRC.
You should read the small print carefully before you sign up. Some companies will require you to commit to a contract which lasts a couple of years and drive a certain number of miles.
If you're going to do this, check with your car insurance company to see whether having advertisements on the car bodywork will increase your premiums. It's also important to ensure the company you've signed up with fits the adverts professionally, so that any damage to your car is minimised, particularly if you want to sell the car at a later date.
Become a courier
Another option is to become a casual courier. If you do a lot of driving, why not see whether someone needs a package delivered en route? A really easy way to do this is through Nimber. This nifty little site allows you to make deliveries to places you would have been going to anyway.
Just sign up and fill in a few details. From there, Nimber will match you with courier jobs based on your regular routes and you can choose whether or not to take them up. If you do, you'll be put in touch with the sender and you can arrange a meeting time and location between you.
Anyvan.com is another website worth a look. It originally started with van drivers and transport companies in mind, but it now attracts car owners bidding for jobs.
It is important to extend your insurance to cover the Carriage of Goods for Hire and Reward to ensure the items you deliver are protected and that you inform HMRC of any extra income.
Car share
Okay, so technically this isn't making money – it's more of a way to save money – but you could consider car sharing.
If you live near some of your colleagues, why not give them a lift to work and then split the cost of the petrol? Or if you regularly do the school run, why not offer to pick up some other parents along the way?
If you're not sure who to ask, you could always look at the website CarShare which helps you to find other people travelling the same way as you – so you can easily share your journeys. According to the website, sharing a daily commute could save members well over £1,000 a year!
Drivers who are going a bit further, say another part of the UK or mainland Europe, you could take people using sites like BlaBlaCar. You can list your upcoming journeys, complete with how many seats are available and where you'll be stopping en route, and make the petrol money back from other users who are going the same way anyway.
Just bear in mind that you can't make a profit from car sharing – if you do, you are likely to invalidate your insurance and tax. However, all that money you save on petrol bills through car sharing can be put towards other things – such as your savings account, bills and everyday expenditure. What's more, you'll be helping the environment.
Become an Uber driver
Alternatively, get paid for ferrying people around as an Uber driver. It could be taking someone to work, getting an excited traveller to the airport or a simply helping a group of mates travel to the local pub.
There are a couple of conditions you should know about though. The car you use must be less than five years old and a suitable model (these can be found on Uber's website), but an MPV vehicle is usually best.
You will make money in the long-term but there is some initial outlay. Firstly, you need a private hire licence which you can apply for through your local council. Then there's tests to ensure that your vehicle is roadworthy as well as appropriate insurance.
Then the cash can start rolling in. Uber claims that the average driver can make around £15 an hour after its 20%-25% service fee.
Find out more at Become an Uber driver: all you need to know about pay, tax and your driving licence.
Sell it!
Finally, of course, you could simply sell your car. If you don't use it on a regular basis and you know you could easily manage without it, perhaps now is the time to get rid!
There are several options for doing this. You could simply sell it privately by advertising in the local newspaper, or by putting an advertisement on your car window.
We've created guides to selling your car on Auto Trader, Gumtree and webuyanycar.com (click the links for more).
Alternatively, you could sell it to a local car dealer garage. Or you could even try to sell it through an online auction. Just make sure you know how much it's worth by using valuation tools such as those offered by Parkers and What Car? And be careful with private sales – make sure you have the money before your car is driven away.
Alternatively, if your car isn't in the best shape and in need of costly repairs you could sell the parts off or scrap it. Try CarTakeBack.com to see how much you could get.
However you chose to sell it, remember to get a refund on your car insurance!
This is a classic lovemoney article that has been updated
Be the first to comment
Do you want to comment on this article? You need to be signed in for this feature