Groceries: seven items that are getting more expensive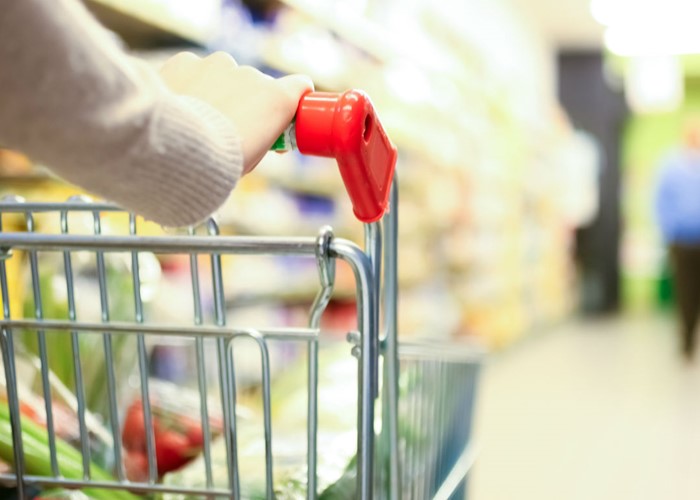 Prepare for some price hikes next time you head to the supermarket.
Here are seven things in your shopping basket that are about to cost you more.
1. Tuna
Tighter restrictions on catching tuna and increased demand from emerging markets means tinned tuna prices could rise dramatically in the coming months.
Analysts Mintec told shopping magazine The Grocer: "The new control measures will further limit the current low catches, helping wild tuna stocks recover.
"This is likely to drive prices higher over the next six months, along with falling catches for alternative tuna species and rising exports to emerging markets."
Earn loyalty points when you shop with these credit cards
2. Milk
After many years, it looks like the supermarket's 'price war' on milk might finally be over.
In fact, research from The Grocer has found that milk prices have risen by as much as 75% at the till.
Iceland was recently charging just 25p a pint for the white stuff but ut has now hiked it to 44p, bringing it in line with Aldi and Lidl's pricing.
Meanwhile the big four have also been quietly increasing their milk prices. The Grocer notes that they've all added 1p to the cost of two pints.
Earn cashback on your next shop with these credit cards
3. Peanuts
Stock up on peanuts as experts are predicting prices will soon soar.
Increasing demand from health conscious consumers in China, combined with bad weather in growing regions like Argentina and South Africa, has vastly reduced the amount of peanuts that are going to make it to European shores in the coming months.
Prices for peanuts are already on the rise by as much as 30%.
4. Olive Oil
Fancy drizzling olive oil on your salad? A poor harvest means you can expect to pay more for the oil than you did last year.
Spain is home to 300 million olive trees that produce twice mas much extra virgin olive oil as Italy, but a record hot year in 2015 caused a drought that led to an appalling harvest.
To add to the problem more than million Italian olive trees have been affected by a bacteria that kills the tree.
The two problems have already combined to create a 20% increase in olive oil prices.
Earn loyalty points when you shop with these credit cards
5. Black pepper
Analysts at Mintec have warned that production of black pepper in India, one of the world's biggest suppliers, has fallen by a third this year, while production in Vietnam is down sharply as well.
Wholesale prices of black pepper have been soaring in recent months as a result of decreased supply, and Mintec believes it's only a matter of time before these prices are passed on to shoppers.
6. Vanilla ice cream
Prepare to pay more for your classic ice cream as the soaring cost of vanilla pushes up prices.
A poor harvest of Madagascan vanilla has led to a nearly 150% increase in prices.
This makes vanilla now the second most expensive spice in the world after saffron.
As a result, Charlie Thuillier of ice cream brand Oppo, told the Guardian he had had to pay £60 for a litre of vanilla extract up from £27 in February.
Those price rises will be passed on to ice cream buyers so this year you may want to switch to chocolate or strawberry in order to keep your ice cream bill down.
7. Lemons
Need a lemon for your gin and tonic? Poor harvest in key growing regions due to unseasonal weather means there is a shortage of the cocktail essential.
Crops are down 35% thanks to severe frosts and unusually warm springs.
The problem is being compounded by the fact British supermarkets have strict quality guidelines on the fruit they will except.
Plus, there is growing demand from the new middle classes in India and China who also want to finish their day with a slice of lemon in their gin and tonic.
As a result the price of a lemon at the big four supermarkets has risen by 25% in the past year.
More shopping articles on loveMONEY:
Online shopping tricks that'll save you hundreds
When own-brand beats branded goods
Be the first to comment
Do you want to comment on this article? You need to be signed in for this feature