How to save money on your food shopping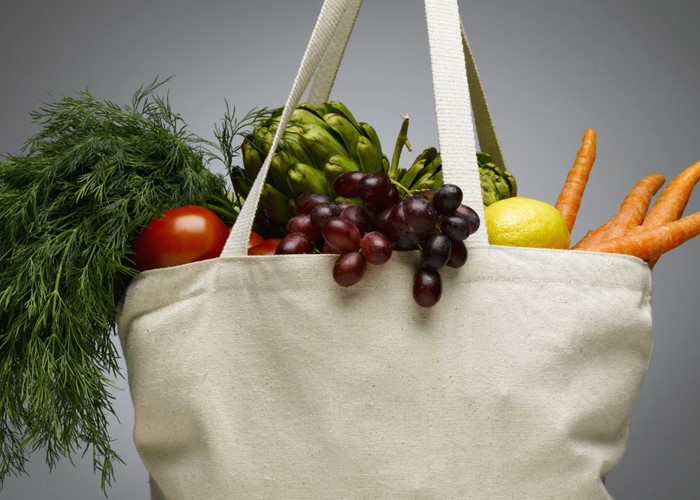 As food prices look set to rise, here are loads of ways you can cut back your food bills.
Food prices are set to jump, as a result of poor weather in the UK.
According to the National Farmers' Union, the weather has had a devastating effect on harvest levels, with wheat yields down almost 15% on the five-year average. That means we can expect smaller fruit and vegetables than normal.
As food prices rise, it becomes ever more important to cut how much you're shelling out at the supermarket.
The Supermarket Own Brand Guide
The Supermarket Own Brand Guide started life back in 2006 as a book by food lover Martin Isark. He wanted to provide readers with a tool to compare own brand and branded products.
A website soon followed and it now provides up-to-date tasting notes accompanied by a score out of ten as well as price, health and nutritional content on thousands of value range, premium range (such as Tesco's Finest) and branded items.
The site is really useful for getting some expert opinion on the quality and taste difference between cheaper 'no frills' value ranges and more expensive branded lines. As the website says: "It's not cheap if you can't eat it!"
Via regular blogs Isark talks about what he tastes, which includes just about everything from Colman's Instant Beef Gravy Paste to loose leaf tea and provides a score out of ten.
Foods given a 10 are described as much better than the shelf price, with a score of nine signifying they are worth every penny. At the other end, three means it's not worth the money, a score of two means that 10p would be too much for that particular food, while a score of one out of ten comes with the suggestion to let someone else throw it away!
The website has a pretty extensive database, featuring thousands of own brand products from Aldi, Asda, the Co-op, Lidl, Marks & Spencer, Morrisons, Sainsbury's, Tesco and Waitrose. You can filter results and check products by store, and when you have finished you can print a shopping list based on your findings.
With the right mixture of cheap and expensive items, it could bring down the price of your weekly shop and make what you buy taste better!
Aldi's Belmont Milk Chocolate Digestives, for instance, cost 55p a pack and score ten out of ten. According to the scale they are even better than Fox's Viennese Melts Chocolate, which cost about 98p and score nine out of ten. So if you trust the system you might opt for the tastier own brand and save 43p.
Granted, taste is very subjective, so you may want to carry out this sort of taste test yourself. But the website is quite unique as it does not have a panel of tasters, just Martin, so if nothing else the results are consistent. Also the criteria used to evaluate the products are broader than the subjectivity of taste; Martin also uses nutritional information, quality and ethical markers to compare the products.
The only downsides to this site that I can see is that not everything has been tasted yet, but I am sure Martin is working on this!
I like the Supermarket Own Brand Guide and I think it acts as a good reference point in the debate about whether there is really any difference between cheap products and quality/branded products. The website has even spawned a new iPhone app called 'Can I Eat It?', allowing you to scan items and check the score on the go.
Approved Food and Food Bargains

Food waste is a big problem in the UK. According to charity Love Food Hate Waste we are chucking away 7.2 million tonnes of food and drink each year, when most of this could have been eaten.
The fault lies at the feet of both retailers and consumers adhering to Best Before dates rather than Use By dates.
According to the Food Standards Agency the Best Before date refers to taste, texture and appearance and is an indicator for shops to start turning stock around, rather than a signal for us to throw it in the bin. In fact the only thing you shouldn't eat after the Best Before date is egg because of the risk of salmonella.
The Use By date is more significant and is calculated by food manufacturers to ensure harmful bacteria won't grow on the food by the date. But this still does not mean 'eat by'. Plus, some products can be frozen to extend their shelf life.
Approved Food and Food Bargains are websites that aim to reverse this trend by selling products that are approaching – or even past – their Best Before date.
It may sound unpalatable, but it's unlikely to be harmful, according to the Food Standards Agency. And it could save you serious money!
For example, on Approved Food, you could buy a packet of Jordan's Country Crisp Flame Raisin Clusters 500g for £1.99 (Best Before 28th May) and make a saving of 69p on the RRP of £2.68. Another good deal is on two Sharwoods Peshwari Naans priced at 39p, (Best Before 7th June), a saving of £1.10 on the regular price of £1.49.
The main problem with these sites is that they can't entirely replace your normal shopping habits as there is no fresh food.
You can get free delivery on your first order over £30 on Approved Food or ffrom £2.99 if you spend over £30 on Food Bargains.
Here are some other tips on cutting back your food bill.
Look out for special offers
Most supermarkets' websites will advertise special offers - like 'buy one get one free' - so you can find out what's available before stepping into the supermarket itself. Just make sure you can freeze whatever you don't need immediately. We also round up the best food deals and discounts every Friday in our Frugal Food blog.
Get to know supermarkets' reduction times
Most supermarkets discount fresh items towards the end of the day. However, with longer opening hours it's a case of finding out just the right time to grab those bargains. Time it right and the Reduced to clear shelves can save you big money – lovemoney readers have bought steaks for just 10p. Just be careful as these items will probably have a short Use By date on them, so either eat them quickly, or freeze them if you can.
Visit the deep discounters
Budget supermarkets such as Lidl and Aldi, along with discount shops like Poundstretcher, Poundland and the 99p Store, have become a big hit with many shoppers because you can often find better deals there than in the major supermarkets. They manage to keep prices low by reducing shop overheads.
Buy in bulk
Bulk buying can offer genuine savings, especially if you share out the produce among friends and neighbours. Sacks of rice, for example, are extremely cheap from Asian grocers.
Avoid pre-packaged food
If possible, try to buy food that isn't wrapped up in loads of packaging as it'll be cheaper. Buy your fruit and veg loose, and also purchase more from the deli counter -- cheeses and meats are likely to be cheaper here than those wrapped up in plastic on the shelves. It will also taste fresher.
Buy cheaper cuts of meat
Some cuts are cheaper than others, perhaps because they take longer to cook. But if you're prepared to take a little more time over your cooking, buying cheaper cuts of meat is a great way to save!
Check your units
It's always worth checking how much an item costs per 100 grams/ kilogramme - sometimes you may find it actually costs more to buy a larger packet than a smaller one.
Go local
Local farmers' markets can be a great place to buy fruit and veg for less. By cutting out the middle man, they can offer good quality food at supermarket-beating prices. Find a local farmers' market online.
Alternatively, check out your local greengrocers and butchers to see how prices compare.
Local greengrocers and markets can work out far cheaper for fruit and veg than supermarkets.
Grow your own
Growing your own fruit and veg, as well as herbs, could knock a large chunk off your grocery bill!
Check out these cheap gardening tips for beginners. And if you don't have a garden, don't panic! Call your local council to see if they have an allotment free.
What do you think? Have you ever used these sites? Would you? Do you ever eat food that is past its Best Before or Use By date?
More on food shopping

The four ways supermarkets con shoppers
Slash your supermarket delivery costs!
Morrisons, Tesco, Asda or Sainsbury's: which store has the cheapest value range?
Be the first to comment
Do you want to comment on this article? You need to be signed in for this feature