The most and least reliable car brands on UK roads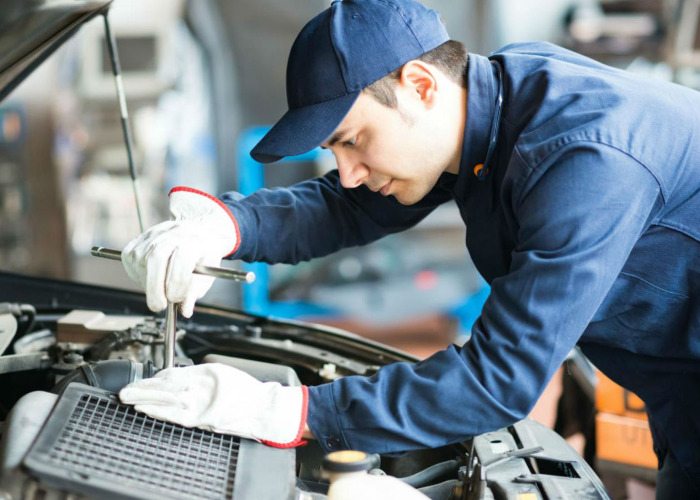 Which motors are least likely to develop issues that cost you a packet to put right?
No motorist wants to have to make repeated trips to the garage to get issues ‒ both large and small ‒ with their car fixed.
Not only is it inconvenient, but the cost of having to constantly put right problems with your car can also quickly add up.
The experts at WhatCar have polled their users to find out which motors ‒ and which motoring brands are the most dependable, as well as which ones it's best to sidestep if possible.
Car insurance about to expire? Avoid the renewal rip-off and shop around for a cheaper quote with Confused.com.
10. Seat
Seat took tenth place among in the WhatCar study, with an overall reliability rating of 95.2%.
This was particularly helped by the performance of the Seat Leon, which was ranked as the fourth most dependable family car, and the Ateca which was also found to be the fourth most reliable family SUV.
9. Hyundai
In ninth place was Hyundai, with a rating of 95.4%. WhatCar described the i30 as the "shining star" of the brand's various models, as it is ranked as the best family car for reliability.
The i10 and Santa Fe models each performed well in their respective divisions as well.
8. Alfa Romeo
It's fair to say that over the years the Alfa Romeo has not exactly been a name synonymous with dependability.
But WhatCar notes that its Giulia saloon is bucking the trend, with the vast majority of faults developed minor, such as issues with air-con or exterior lighting.
Overall it got a reliability rating of a whopping 95.5%.
7. Skoda
There was a time when Skoda was a punchline for jokes about naff cars, but that has long since passed, with the manufacturer racking up a score of 95.6% among WhatCar users.
WhatCar noted that the diesel-engined Octavias were particularly durable, taking third sport in family hatchback division, while the Citigo and Superb each took sixth spot in their respective classes.
Find cheap car insurance with Confused.com
=4. Subaru
A host of brands tie for fourth spot with a rating of 95.8%.
WhatCar notes that Subaru performs particularly strongly in the four-to-ten-year-old car section, with both petrol and diesel versions of the Outback, as well the Forester, racking up tremendous reliability scores.
=4. Mitsubishi
Also in joint fourth spot is Mitsubishi, which performs so well on the back of its hybrid SUV the Outlander PHEV.
The car is ranked the most reliable hybrid SUV and the third most reliable of all the hybrid and electric cars covered in the survey.
=4. Kia
WhatCar highlighted that the latest Sportage model is ranked as the top family SUV for reliability, with its predecessor in fifth place.
On top of that, the Ceed is also a strong performer, taking sixth place in the ranking for family cars.
3. Toyota
The Toyota Yaris has a faultless reliability rating of 100% among WhatCar users, one of only two vehicles to manage a perfect score alongside the Suzuki SX-4 S-Cross.
Toyota's RAV4 is also worth noting, with a score of 99.6%, making it the top scorer in the large and luxury SUV class. Overall Toyota notched up a reliability rating of 96.8%.
2. Lexus
An overall score of 97.5% wasn't enough for Lexus to take top spot as the most reliable car brand among WhatCar users, but it's worth noting the fact it has two top performers in the hybrid and electric class.
The IS saloon got a score of 97.5% to take fourth spot, while the NX SUV was sixth with a rating of 96.6%.
1.Suzuki
Suzuki managed an overall reliability score of a massive 97.7% in the survey, in no small part thanks to the perfect score of the SX4 S-Cross, though the Vitara's performance in the small SUV category was also a big factor, taking fourth spot with a score of 97.2%.
Which brands should I avoid?
Of course, it's one thing to know the most reliable car brands around, but which are the ones to avoid?
Here are the bottom ten according to the WhatCar survey and their overall reliability rating.
10: Mini (91.2%)
9: Porsche (90.9%)
8. Peugeot (89.4%)
7. Citroen (88.1%)
6. Mercedes-Benz (88%)
5. Nissan (87.1%)
4. Jaguar (84.9%)
3. Jeep (82.7%)
2. Land Rover (76.5%)
1.Tesla (57.3%)
Find cheap car insurance with Confused.com
As you can see, that's quite a wide range of scores, with Mini and Porsche still managing more than 90%.
But by the time you get down to Tesla and Land Rover, a significant number of drivers are clearly having repeated issues with the reliability of their motor.
Be the first to comment
Do you want to comment on this article? You need to be signed in for this feature