It's a technique used by most of the major supermarkets – pit your own-brand products against more well-established brands and demonstrate to your customers that there is really no difference between the two.
Except, more often than not, there is.
Despite the claims of many retailers, generic or own-brand products can often differ in quality significantly from their well-known counterparts.
There are, however, a number of products for which this isn't the case.
In fact, when it comes to the products listed below, there is actually no difference between the well-known brand and the generic – except of course the price.
Salt
Do you know what the only ingredients are in standard table salt? Salt (naturally) and the anti-caking agent Sodium Hexacyanoferrate II. That's it.
It's pretty much the same whether you opt for a kilo of salt from a well-known brand like Saxa (£1.30 for 750g in Asda) or the same amount of a generic own-brand version, such as Asda's table salt (65p for 750g).
The only difference, clearly, is how much you're being charged for it.
Saving: £65p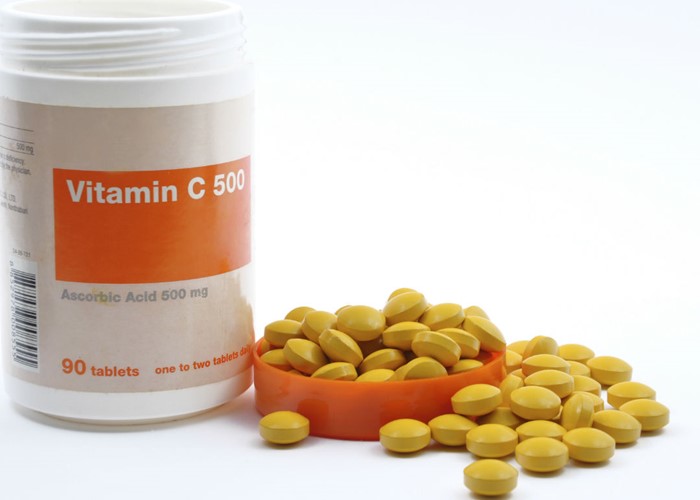 Most painkillers and medications
Over-the-counter medication – like all medication in the UK – is regulated by the Medicines and Healthcare Products Regulatory Agency.
That means they have been approved as safe to use.
The active ingredient, i.e. the chemical component that makes the medicine work, has to be the same. It's the law. So why pay more for branded medications?
For example, a packet of 12 500mg Panadol Original tablets costs £1 at Tesco at the time of publishing.
However, Tesco's 500mg Paracetamol (16 caplets) costs just 37p.
The price difference is even starker on cold remedies like Lemsip. 10 of its Max Strength sachets currently cost £4.75 at Tesco, but the supermarket's own-brand Max Strength packets are just £3.
Saving: £1.75
Vinegar
You can't have salt without vinegar and luckily you can make a saving here too by ditching the brand names.
Standard malt vinegar comprises two ingredients – barley malt vinegar and barley malt extract.
You wouldn't think so, however, when looking at the difference in prices. Popular brand Sarson's Malt Vinegar costs £1.40 for 568ml at Sainsbury's.
Move a little further along the aisle and you'll find the supermarket's own version is the same size and costs just 40p
Saving: £1
Cheapest supermarket home deliveries: costs at Asda, Tesco, Sainsbury's, Morrisons and Iceland compared
Porridge oats
For a healthy, filling breakfast you can't go far wrong with porridge oats. But you can go wrong with the price, depending on which type you buy.
Here, generic brands can differ slightly from well-established names, primarily in the fact that big brands like Quaker use rolled oats while supermarket generic brands tend to use oat flakes (flakes are 'wetted' before they're rolled in case you were wondering).
But – and this is where it gets interesting – there is absolutely no difference between the basic generic brands and the luxury generic brands.
As an example, Asda charges £2.75 for Scott's Original Scottish Oats (1kg), but you can pick up the same size box of Asda's Scottish Oats for £1.25.
Saving: £1.50 per kilo
Can you shop ethically on a budget?
Bleach
Cleaning products are one of those things that can benefit hugely from a good advertising campaign, mainly because the majority of us are looking for a quick and easy solution to doing the housework.
But when it comes to plain old, bog-standard bleach there really is no point in opting for anything other than a generic product.
All bleach is basically made up of the same ingredients – Sodium Hypochlorite, non-ionic surfactants (or detergent to you and me) and perfume.
So why would you pay, say, £1.15 for Domestos Original Bleach (750ml) at Tesco when its own-brand version costs 60p?
Saving: 65p
Flour
Store cupboard ingredients are also something to be careful of when it comes to overpaying by big-name brands.
Take a store cupboard staple, self-raising flour, for example. Have a look at the back of any packet and you'll see the ingredients are the same – wheat flour, calcium, iron, niacin and thiamin and raising agents (mainly sodium bicarbonate).
However, a big-name brand like McDougall's Plain Flour will cost you £2.05 for 1.1kg at Sainsbury's while the supermarket's generic brand costs less than half the price (58p) for a larger 1.5kg pack.
Saving: £1.47
Cheapest supermarket home deliveries
Spices
Finally, if you're thinking of restocking your spice rack, think again before being wooed by packaging or branding.
Take ground turmeric for example.
A 37g jar from Schwartz will set you back £1.85 in Tesco, but the own-brand equivalent is not only larger (45g) but cheaper (£1.10).
Going to an Asian grocery store, or specialised supermarket aisle, could save you even more, as they often sell spices in larger packets.
Saving: 75p
***Total saving: £7.77***
So there you have it. Just by switching to generic brands – without compromising on ingredients or quality – you could shave almost £8 off your shop.
To save money every week, take a look at our supermarket deals round-up. It lists the best supermarket sales, what's on offer and our top picks for the week.